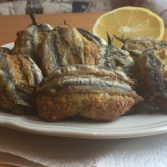 Boquerones Rellenos – Stuffed Anchovy Fillets
This is another of those versatile recipes which are great eaten hot or cold, and can either be served at the kitchen table, or packed and served at a picnic. These little stuffed fillets of fish, are a delicious bite which always take me back to lazy evenings spent on the beach picnicking, swimming and generally creating my own kind of childhood mayhem, and my fondest memory is that of my grandmother carrying this plate down to the beach whilst we were playing there.
In summer, staying late at the beach was a regular occurrence whilst growing up, and this recipe never fails to transport me those fond days of my childhood summers.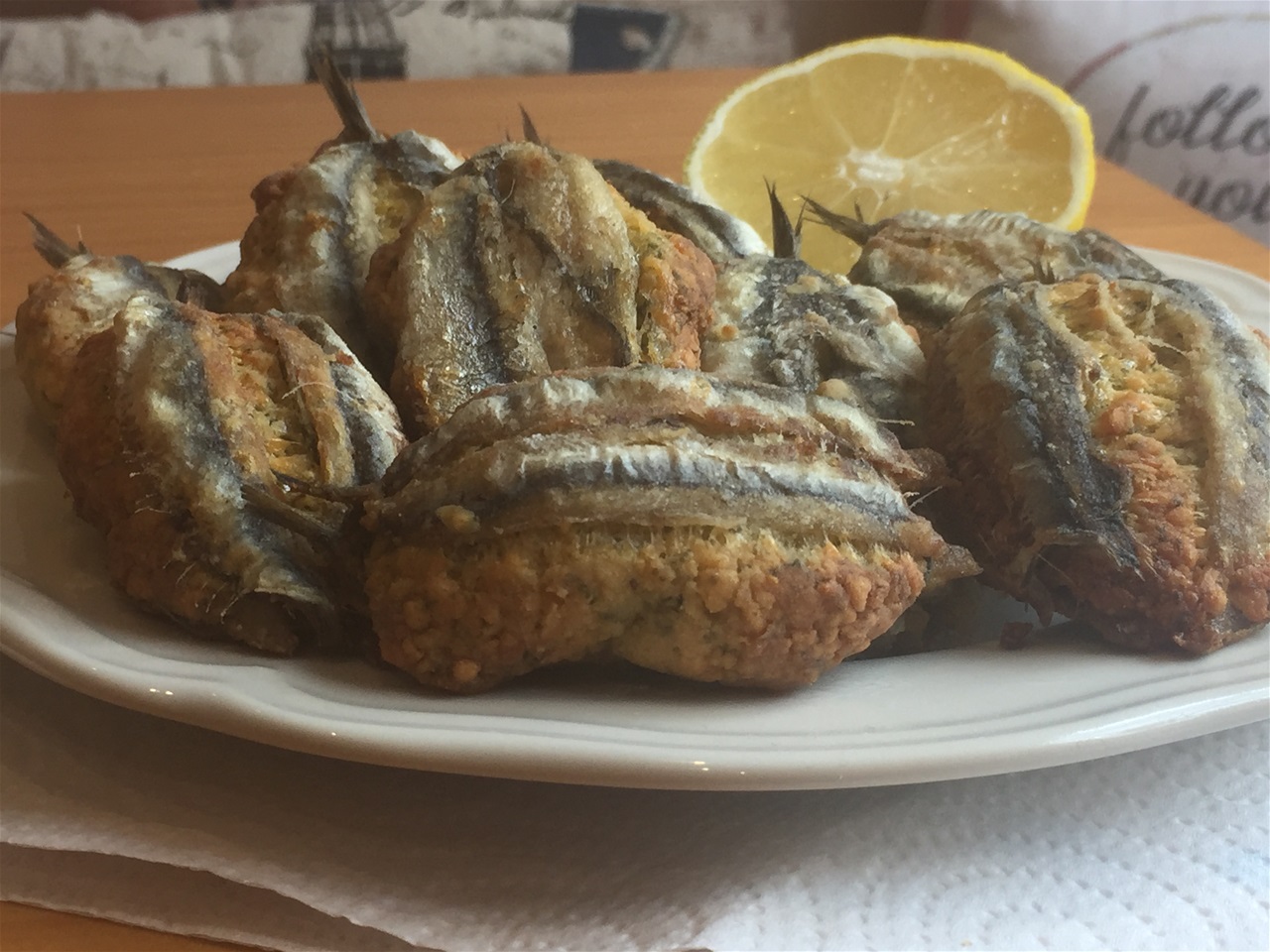 Ingredients
Instructions
1
To clean your anchovies, remove head, split open in half from the belly, remove innards and spine without taking off the tail end. Try not to split the fish into two you are looking to obtain a butterfly like opened fillet of fish, but if you do, as long as you keep the tail end intact you can still use the fillets.
2
It's no big deal if some break into two as long as you keep the tail end intact.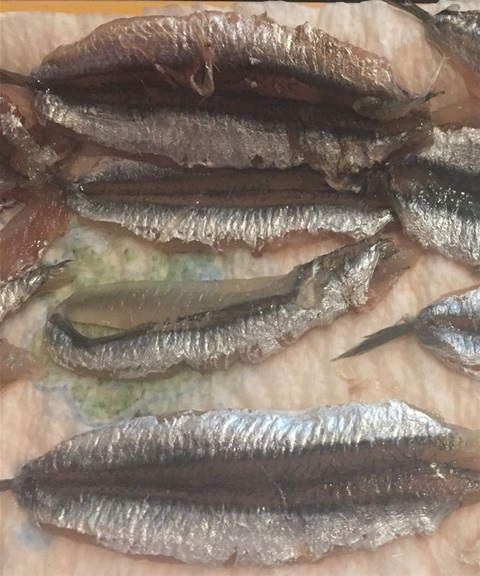 3
Clean your anchovy fillets in water and allow to dry over some absorbent kitchen paper.
4
Whilst the fish is drying, place your parsley, garlic, marjoram, grated cheese and breadcrumbs into a food processor and blitz until they are all mixed and blended together.
5
Place the grated mix into a bowl and add beaten eggs and 2 tablespoons of olive oil, mix to form a paste. You are looking to obtain a sticky not too wet mix, so if you need to add more oil do so.
6
Sticky but not too wet!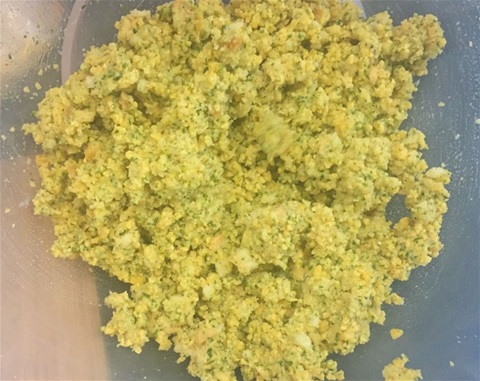 7
In a deep plate place some flour and dip your hands into this so that they are lightly dusted.
8
Pick up one anchovy fillet, lightly dust with flour, spread some of the mix onto it, and then cover with another fillet of fish.
9
Lightly dust the whole fish sandwich with some more flour. The flour helps the sticky mix adhere to the fish, and the final dusting binds the whole thing together.
10
Repeat until you finish.
11
At this stage, you can choose two different methods of cooking the stuffed anchovy.
12
You can deep fry the pieces in oil, for about some eight minutes, turning them over half way through so that they cook evenly and develop a warm golden colour, or you can place the pieces in a baking tray lined with grease-proof paper, drizzle with oil, and bake in a 200-degree oven for some 20 minutes.
13
I baked mine on this occasion, but either way will result in a really tasty little morsel which can be easily packed to take with you wherever you go or eaten straight away. Hot or cold, they always taste great.
14
Step one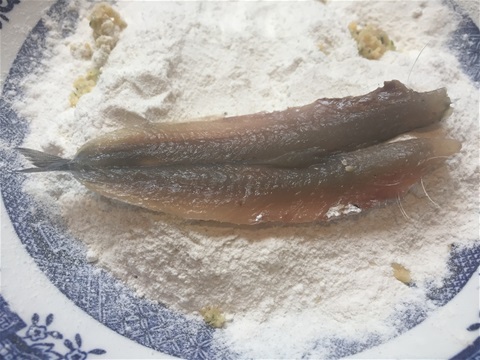 15
Fill in the anchovy fillet - step two

16
Sandwich with another anchovy fillet - step three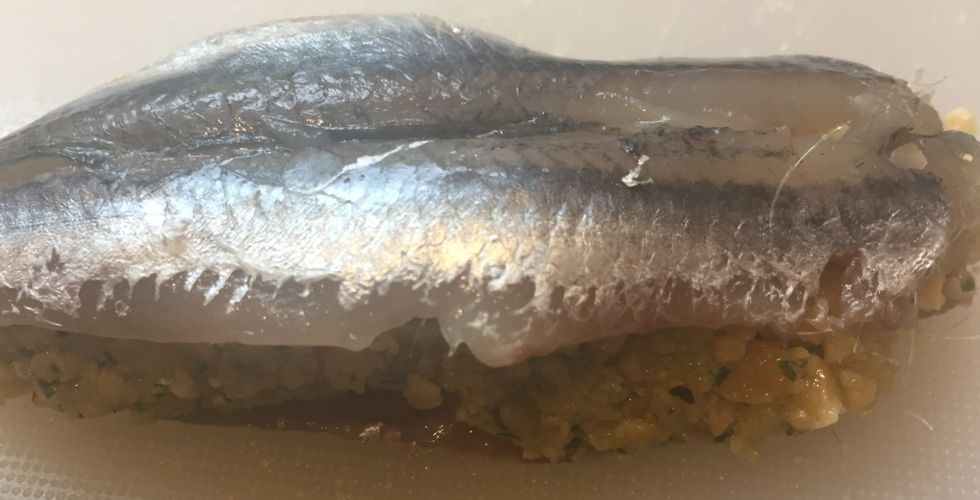 17
Lightly dust with flour, drizzle with oil, and bake for 20 minutes

18
Boquerones rellenos - stuffed anchovy fillets - served at the Cosy Kitchen Corner.