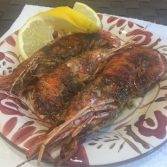 King Prawns in Garlic Sauce
Having grown up by the sea side, fresh fish, especially when your family's hobby is fishing, was always on the menu. Grilling and barbequing fish was a given in the summer time, but sometimes in the winter, it wasn't so easy to light up a grill or BBQ and smoking up your kitchen both with BBQ fumes and fish smells was not something my family (or anyone else I presume) enjoyed.
This King prawn (you can use any prawns really) recipe is extremely versatile, you can marinade the prawns for about an hour before grilling or barbequing, or you can follow the steps below and cook the prawns in your oven. The oven recipe has the bonus of not smoking up your entire house, so you can enjoy this dish anytime regardless of the weather. I normally prefer using fresh uncooked prawns, but nowadays good quality raw frozen prawns are easily sourced in any of the major supermarkets.
Like many of my other recipes this one came out of my grandmother's collection, and is one of the few recipes I haven't changed or adapted, as the secret to its success is simple ingredients and quality seafood.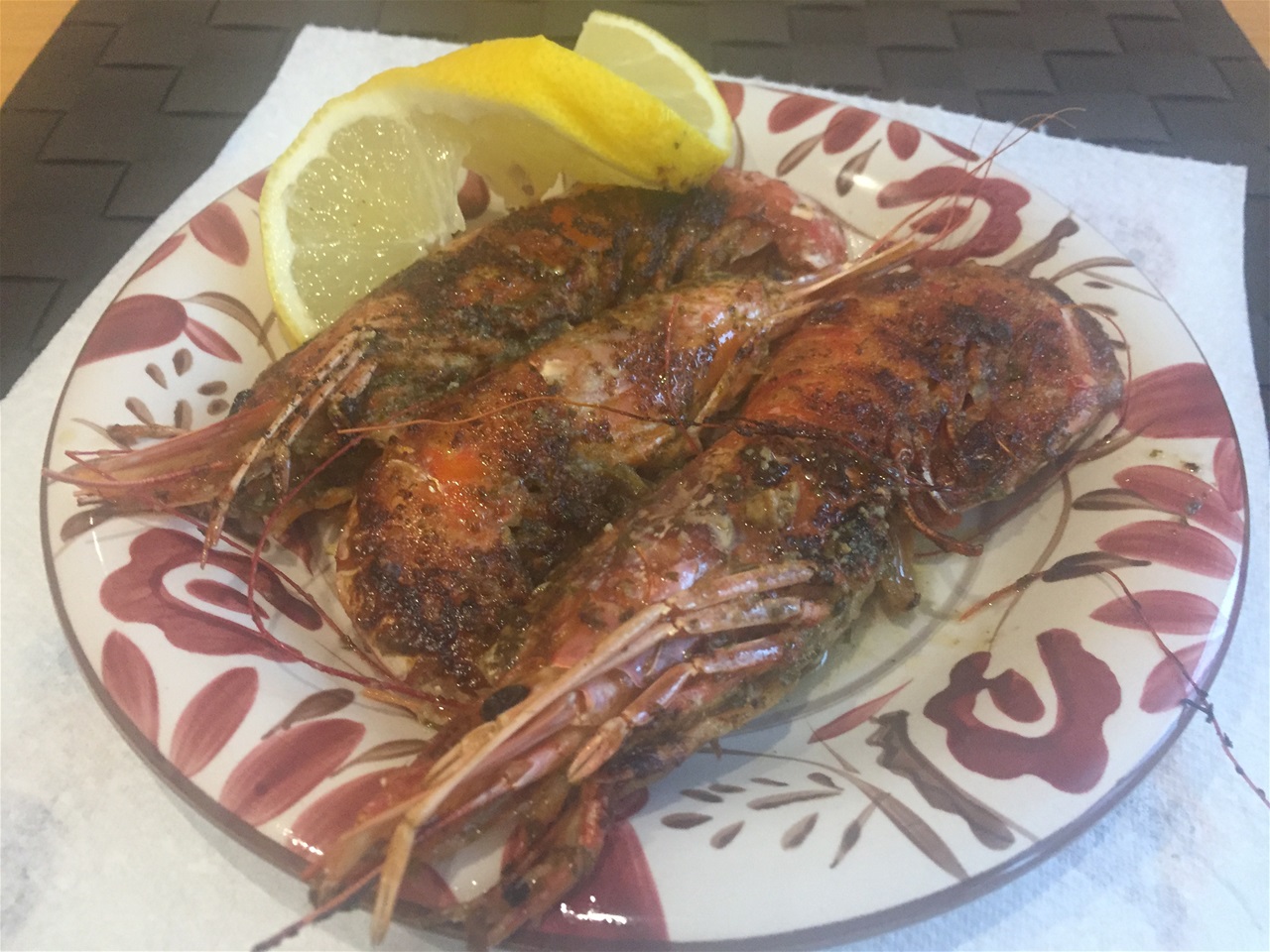 Ingredients
Instructions
1
Heat your oven to 180 degrees.
2
Into a jug (big enough to hold a hand-held immersion blender) place the lemon, garlic, oil and 1 tablespoon of the chopped parsley. Blitz away until all ingredients are blended and slightly emulsified. You will notice that the mix turns opaque in colour.
3
Place your clean prawns in a single layer on an oven proof dish, and pour the blended mixture over them.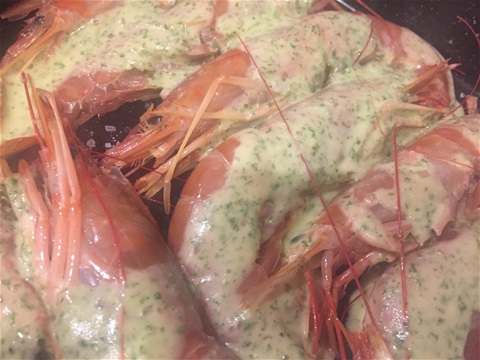 4
Sprinkle the remaining parsley and about one teaspoon of the rock salt over the prawns. If you are barbequing or grilling, place prawns into fridge and marinade for about an hour. This will help the prawns absorb the moisture and flavour and won't dry out so much whilst grilling. You can do this for the oven method as well, but I find that it is not necessary as they don't dry out as much.
5
Place prawns into the pre-heated oven for some 25 – 30 minutes. You can tell they are done when they acquire the distinct pink colouring, and because the blended mixture which was opaque before, has now mixed with the prawn juices and has turned clear.
6
Distinct change in colouring and the sauce has gone transparent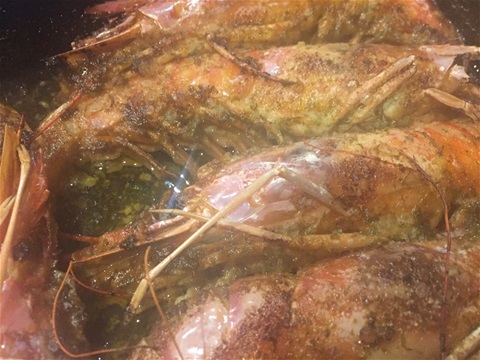 7
Plate up, add some more lemon and dig in.
8
Delicious oven baked King prawns in a garlic sauce, served at the Cosy Kitchen Corner.