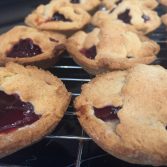 Jam tarts
This traditional recipe is usually prepared as an Easter treat in Gibraltar.
This particular version is a very very old recipe handed down to each generation, and comes from Catalan Bay the quaint fishing village I was raised in.  With generations of Italian heritage, this traditional Crostata is one of the best I have ever tasted.
This version was given to me by my friend Maria Del Lourdes Bottaro as I couldn't decipher my grandmother's extremely old notebook annotations, and I am extremely grateful to her for having given this to me so that I could share it with you all.
This jam tart is easy to make and a delightful morsel to eat. Try it out, you won't be disappointed.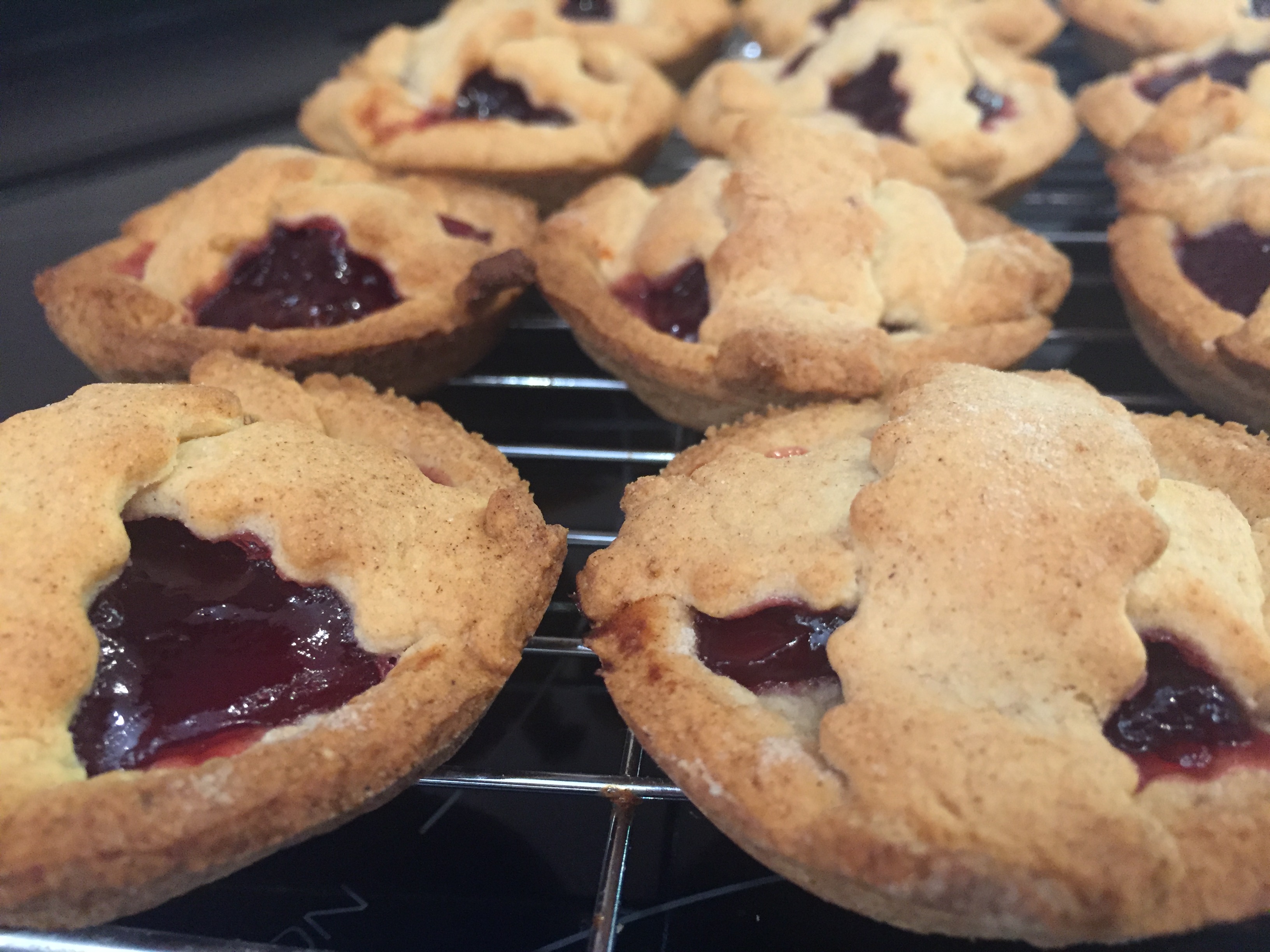 Ingredients
16 oz - 450g Self Raising Flour
4oz - 113g Unsalted butter - this needs to be cold and cubed.
2 oz - 57g Lard - This needs to be cold and cubed, and No you can't substitute this.
Grated zest of one Medium Orange
3 Eggs - at room temperature
8 oz - 227g Castor sugar
1 - 2 teaspoons Cinnamon
1 454g Jar or Jam - Whichever taste you prefer, but make sure you choose the seedless variety as this suits this recipe better.
Instructions
1
Pre-heat your oven to 180 degrees
2
In a food processor (large enough to cope with the quantities) add the flour, sugar, butter and lard, and whizz until the mixture resembles breadcrumbs. You can also do this by hand, but I find that in a food processor its quicker and cleaner.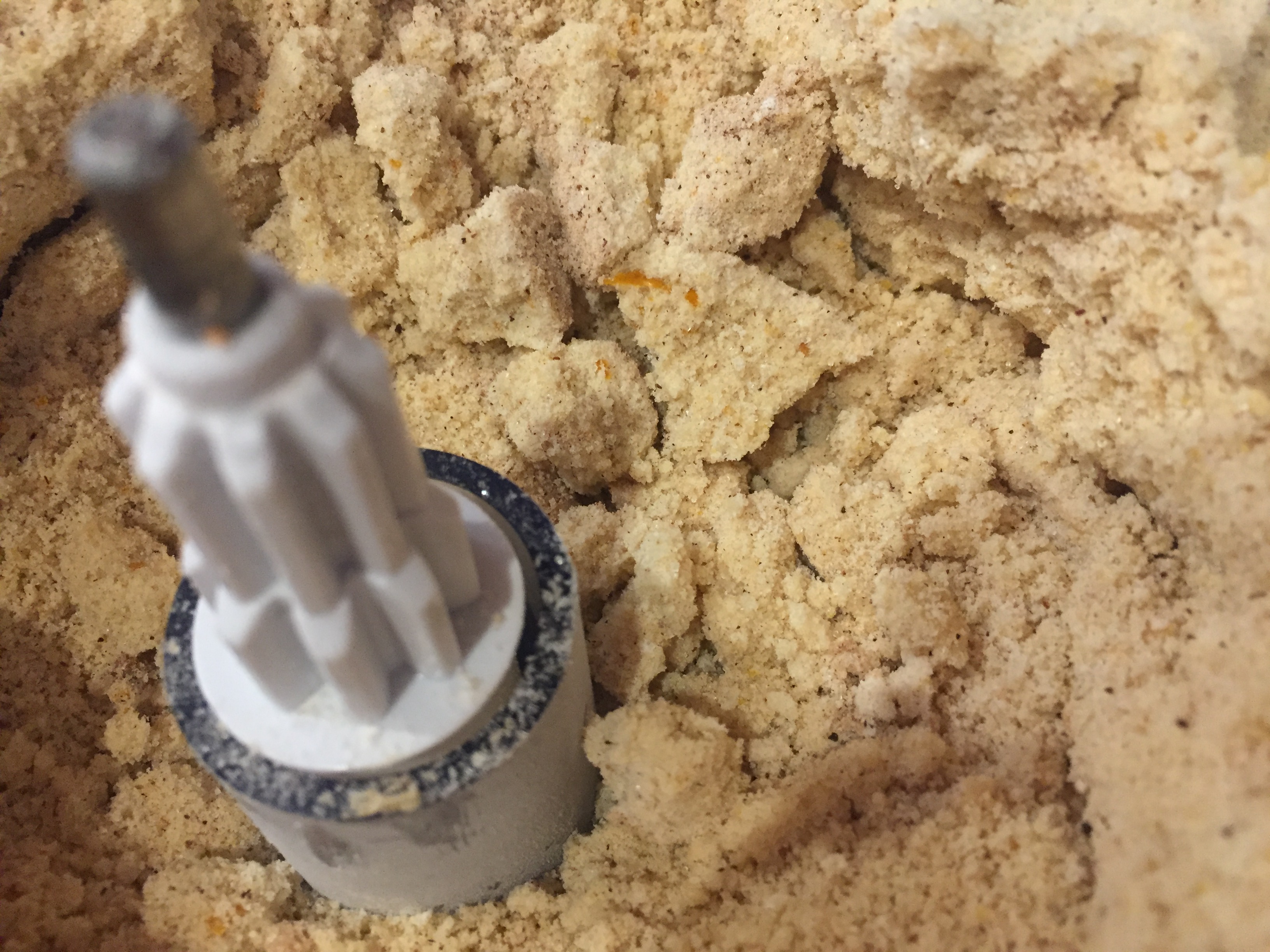 3
Add the Cinnamon, orange rind and whizz to incorporate.
4
Add the eggs and whizz until it all comes together. Then transfer the ingredients onto a floured surface and bring together to form two dough balls. Wrap in Cling film, and chill for some 15 minutes.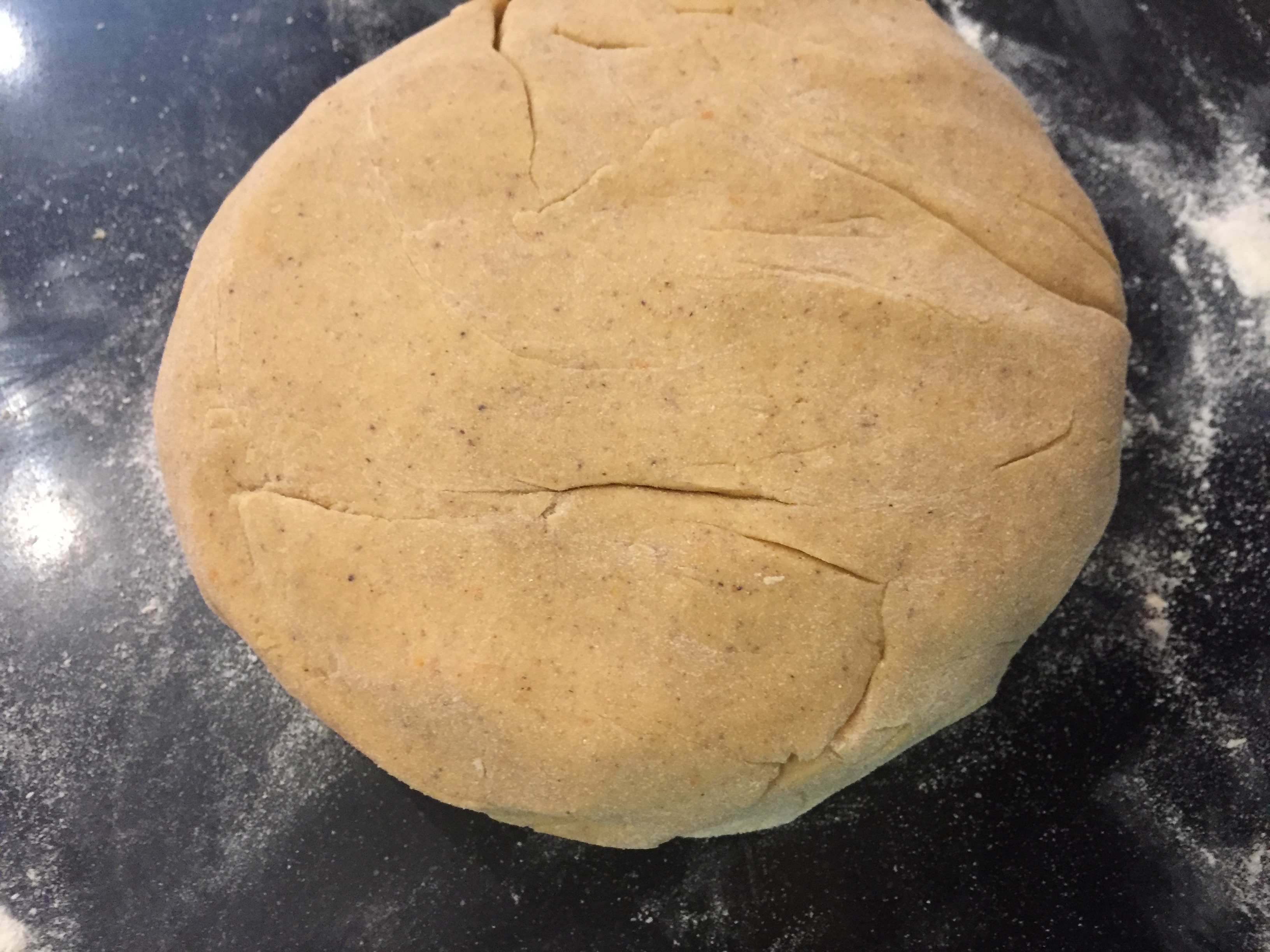 5
Bring out one of the dough balls, and cut into two pieces, one should be two thirds of the pastry, and the other the remaining third. You can then roll up the small piece and return to the fridge.
6
Flour your working surface, and rolling pin, and roll out the dough to about the thickness of a pound coin (euro coin). Then you can either roll out a round big enough to fit a pie dish (I used a 22 centimeter pie dish). Trim the edges to give you a neat finish. Or, you can cut out into rounds big enough (use a glass or scone cutter) to cover a small greased jam tart mould.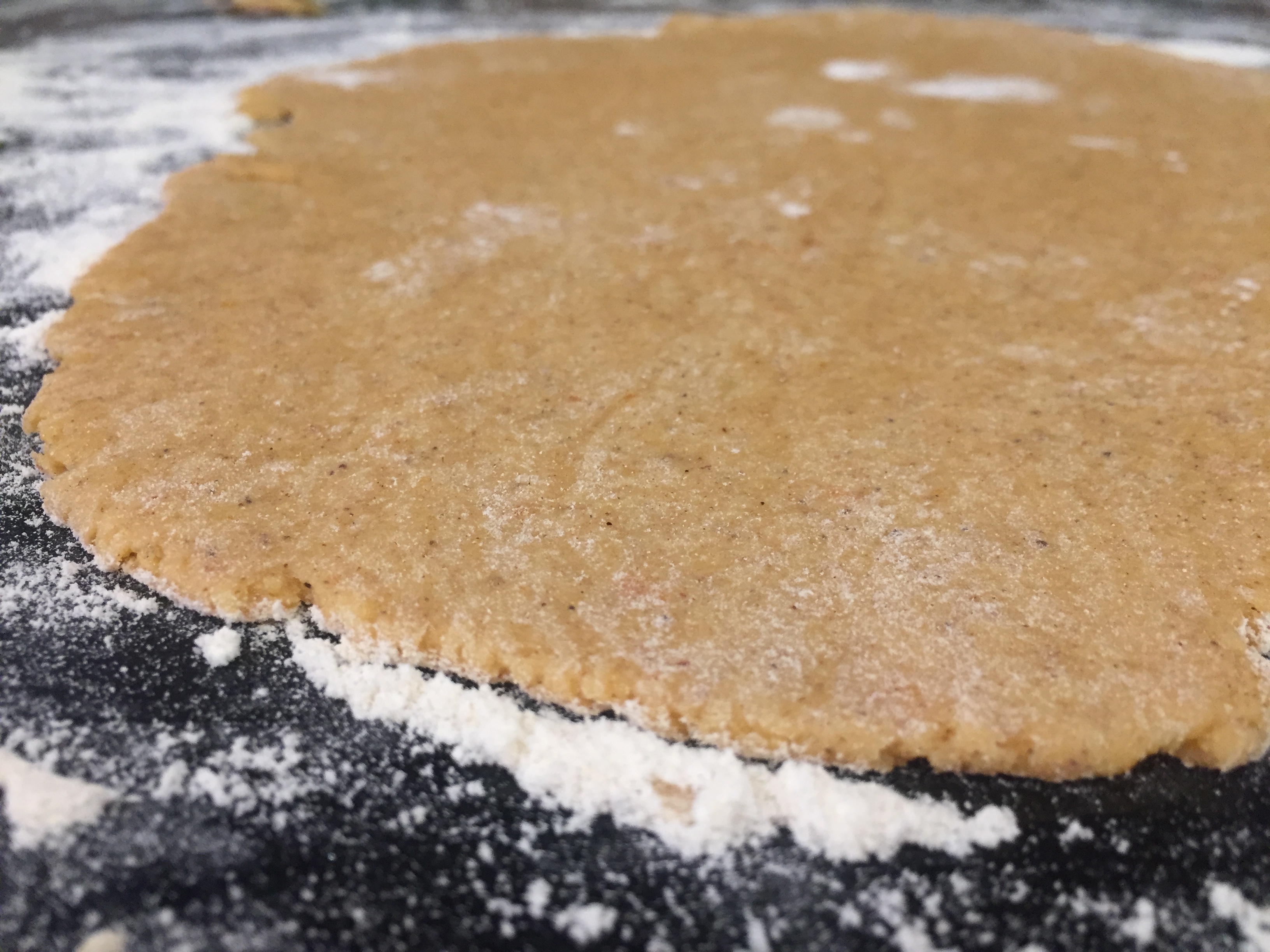 7
Once you have cut out and arranged your pastry onto the pie dish or individual moulds, fill with jam (use 1/2 jar for each large pie dish) or 1 teaspoon per individual jam tart.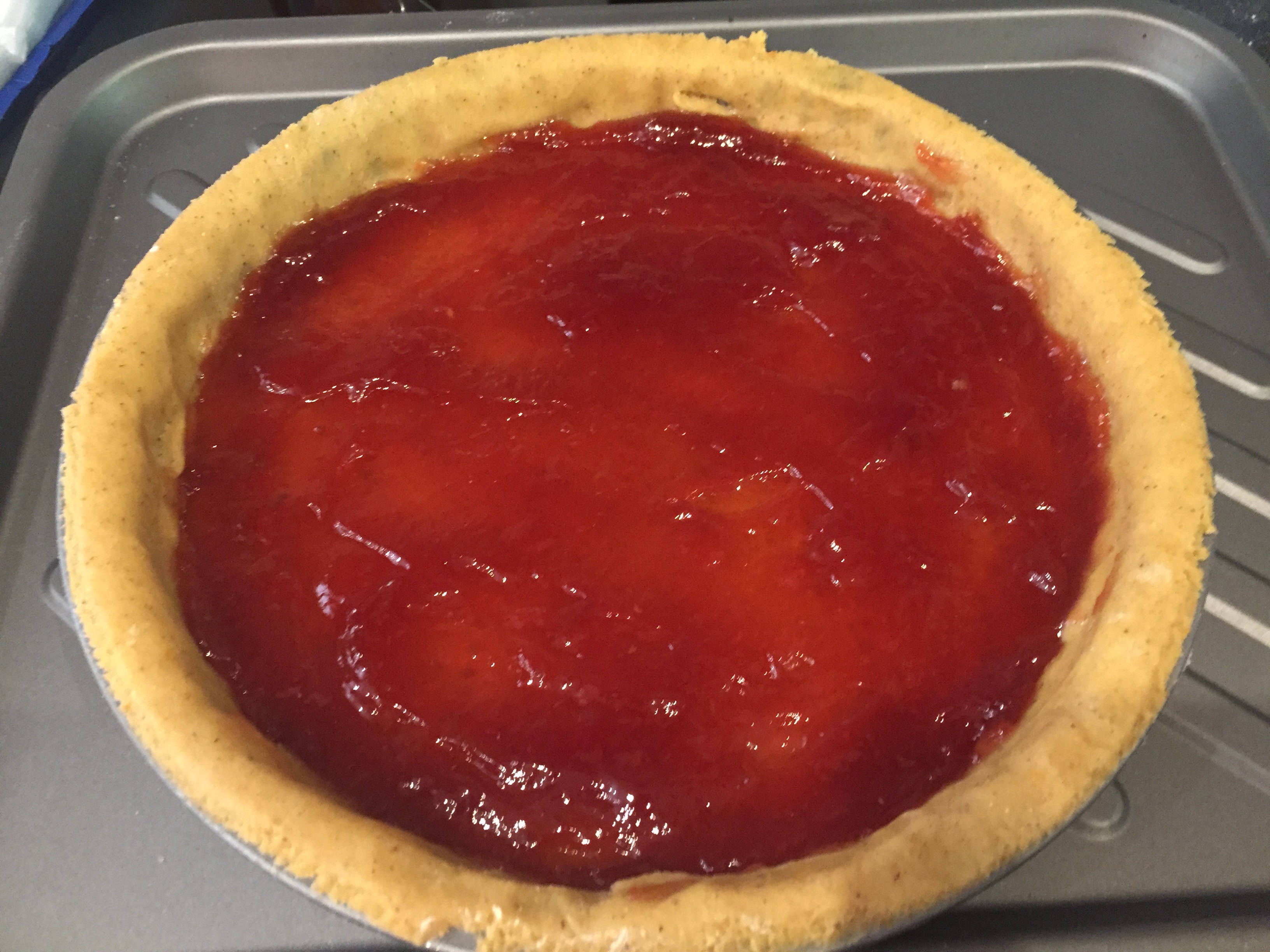 8
Using the remaining one third dough ball, and once again on a floured surface with a floured rolling pin, roll out the dough this time to a slightly thinner thickness and using either a scalloped cutter or pizza cutter, cut out strips and create a lattice type finish on top of your pie dish, if making individual jam tarts, I usually just cross two strips on top of each little tart. You do not need to add any type of glaze to this dish.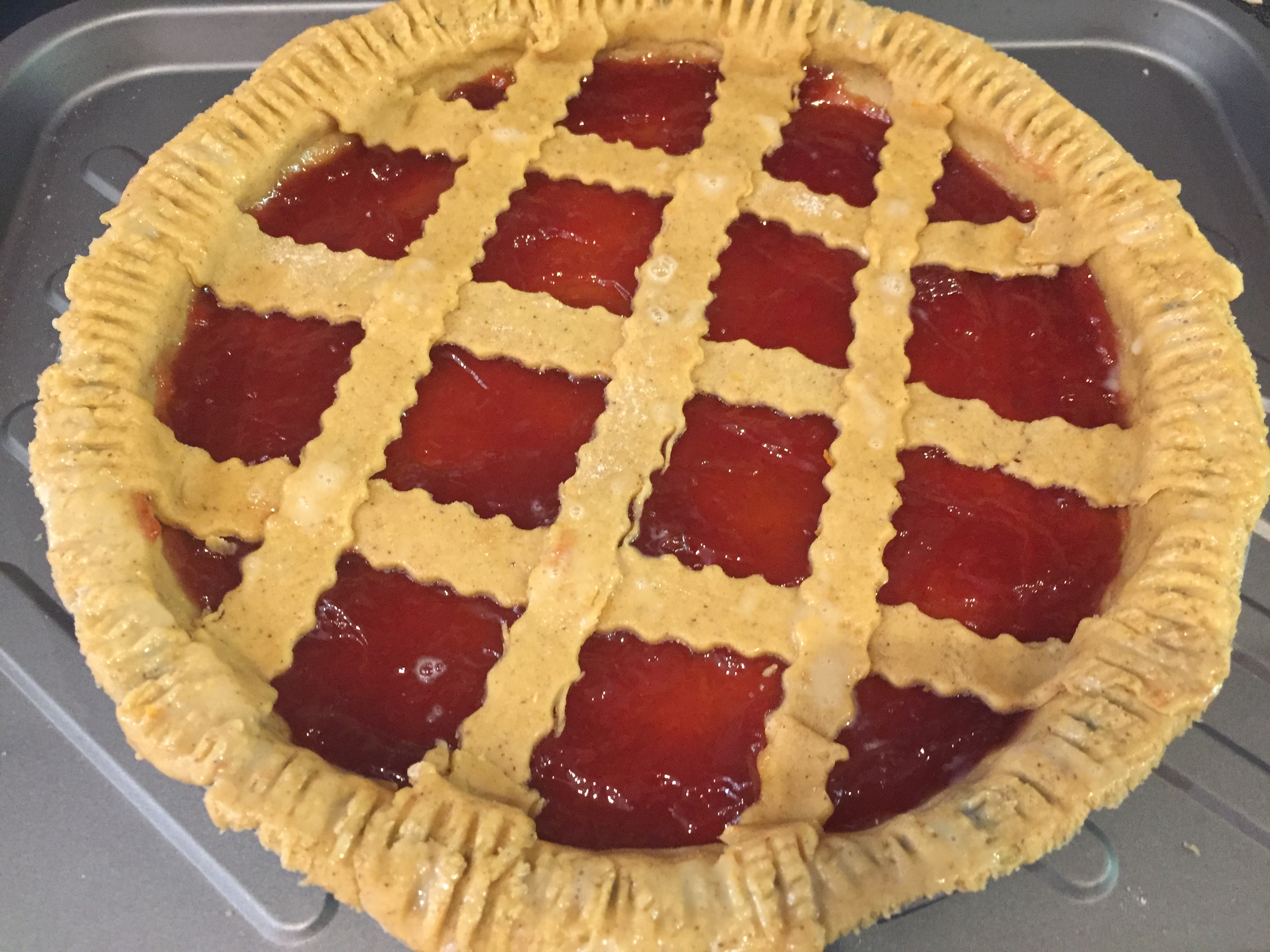 9
The big crostata take roughly around 30 - 35 minutes to cook. Keep an eye on it after the 30 minute mark, the small tarts will be cooked in roughly 20 minutes. Whilst your 1st batch is baking, repeat the process with the second chilled dough ball.
10
Once baked, remove and allow to cool for 5 minutes before transferring onto a wire rack to finish cooling completely.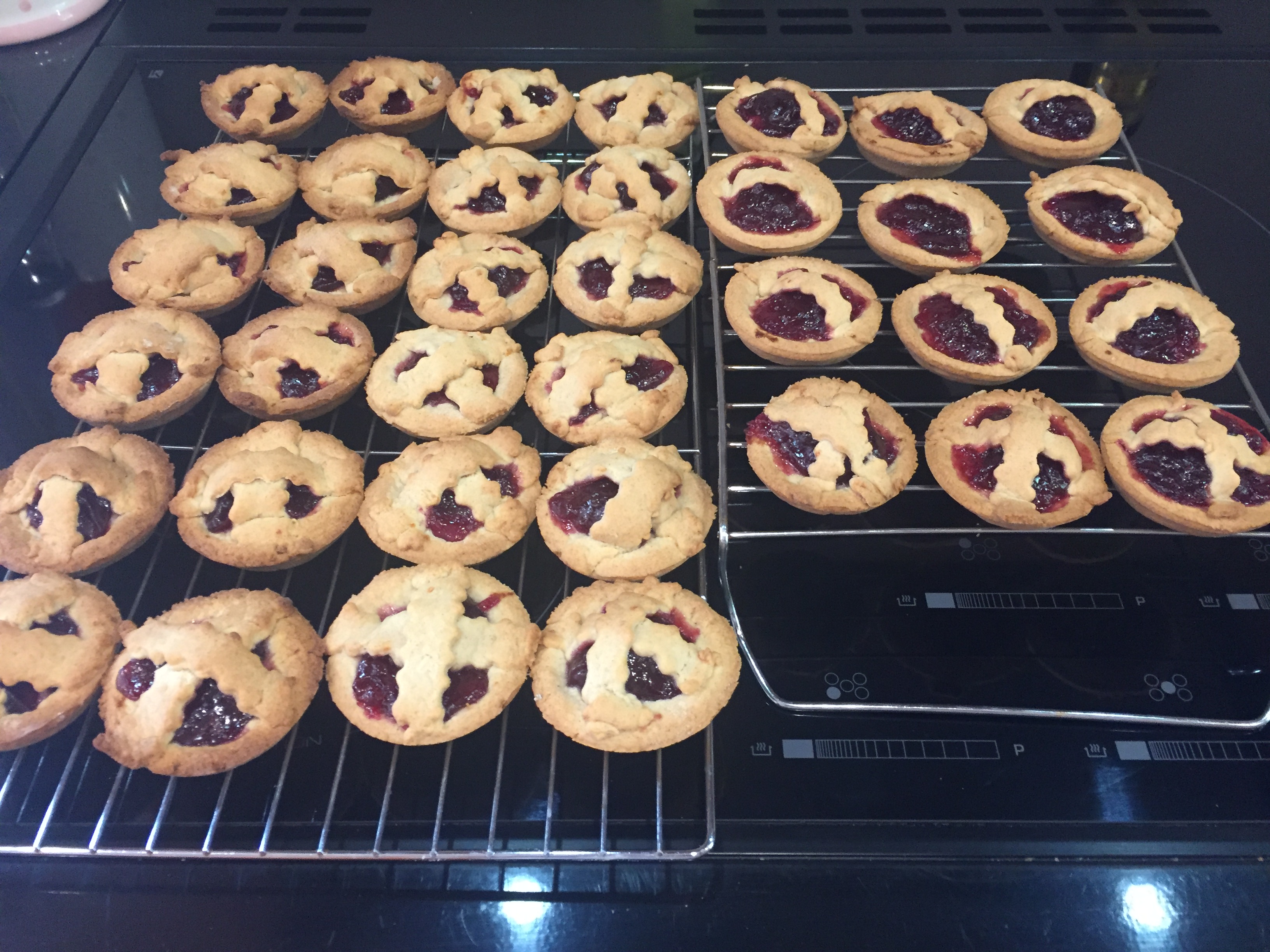 11
Beautiful Jam tarts. The taste of home at CosyKitchenCorner