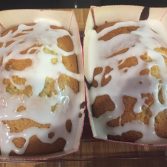 Lemon Drizzle Cake
This recipe is and revamped version of the lemon pound cake my grandmother used to make.
Her recipe called for all butter, but I have substituted the majority of this for oil, as I find that this ingredient produces a more moist and tender sponge.
I also added Lemon essence to my bake, to give it that extra lemony oomph.
Ingredients
1 1/2 Cups- 12ozs - 330g Self Raising Flour.
1/2 tspn salt.
3 eggs, room temperature.
1 Cup - 8 oz - 220g Granulated sugar.
2tblspn - 2ozs - 50g soft butter.
1 teaspoon vanilla extract.
1 teaspoon lemon extract.
1/3 cup lemon juice (fresh if possible).
1/2 cup oil.
Finely grated zest of 1 lemon.
FOR THE DRIZZLE:
4 oz icing sugar.
2 tablespoons milk.
1/2 teaspoon lemon essence.
Instructions
1
Preheat oven 180 degrees, and line or grease you loaf tins. This recipe will easily give you 2 normal sized loaves, or 7 of the smaller mini 12 x 8 loaves like I used on this occasion.
2
Combine the sugar, butter, eggs, and lemon and vanilla extracts in the bowl of electric mixer and beat for about 5 mins until fully combined.
3
Add the flour in thirds, and once again mix until fully combined.
4
Finally add the oil and lemon zest and mix once again.
5
This is what your final mix should look like. Creamy and light in colour.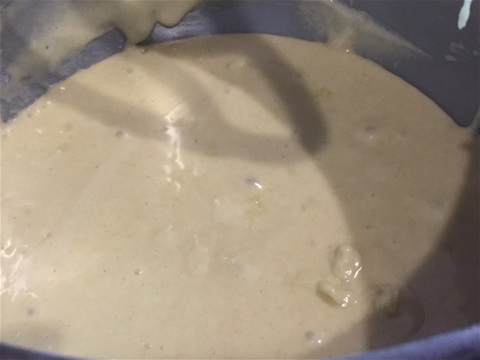 6
Place in tins and bake in the centre of oven.
7
If you use the two large tins, cooking time is somewhere between 40 - 45 mins, but check after the 35 min mark as all ovens heat up differently. If you are using the smaller tins then cooking time should be between the 30-35 minute mark and check after 25 mins.
8
THE DRIZZLE:
Cakes need to be cool before you drizzle the icing on them. If they are even remotely warm your icing will melt and get absorbed into the cake. The end result will not look so white.
9
In a bowl combine the icing sugar and 2 tablespoons of milk and the lemon essence. Mix until combined you are looking for a thick but flowing consistency, if your mix is too thick then slowly add a 1/2 tablespoon of milk at a time until you reach the right consistency.
10
Your drizzle should be a thick but flowing paste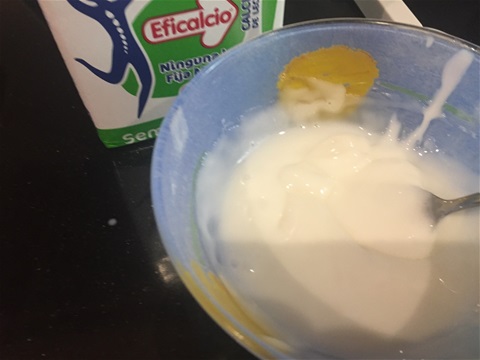 11
Finally let your inner artist out and drizzle away on top of your cakes to heart's content.
12
Enjoy the Mini Lemon Drizzle Cake.