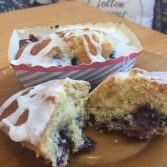 Lemon Blueberry Muffins
My grandmother used to make these lemon muffins or "Madalenas" as she called them very regularly. I think they were my grandfather's favourite, and I even remember my mum trying her hand at them.
Blueberries were my addition, after having gone through what I call my "Nigella" phase.
Whether you choose to add the blueberries or not (simply omit it from the basic recipe) these little lemony gems will cheer up young or old, and will surely become a family favourite all of your own.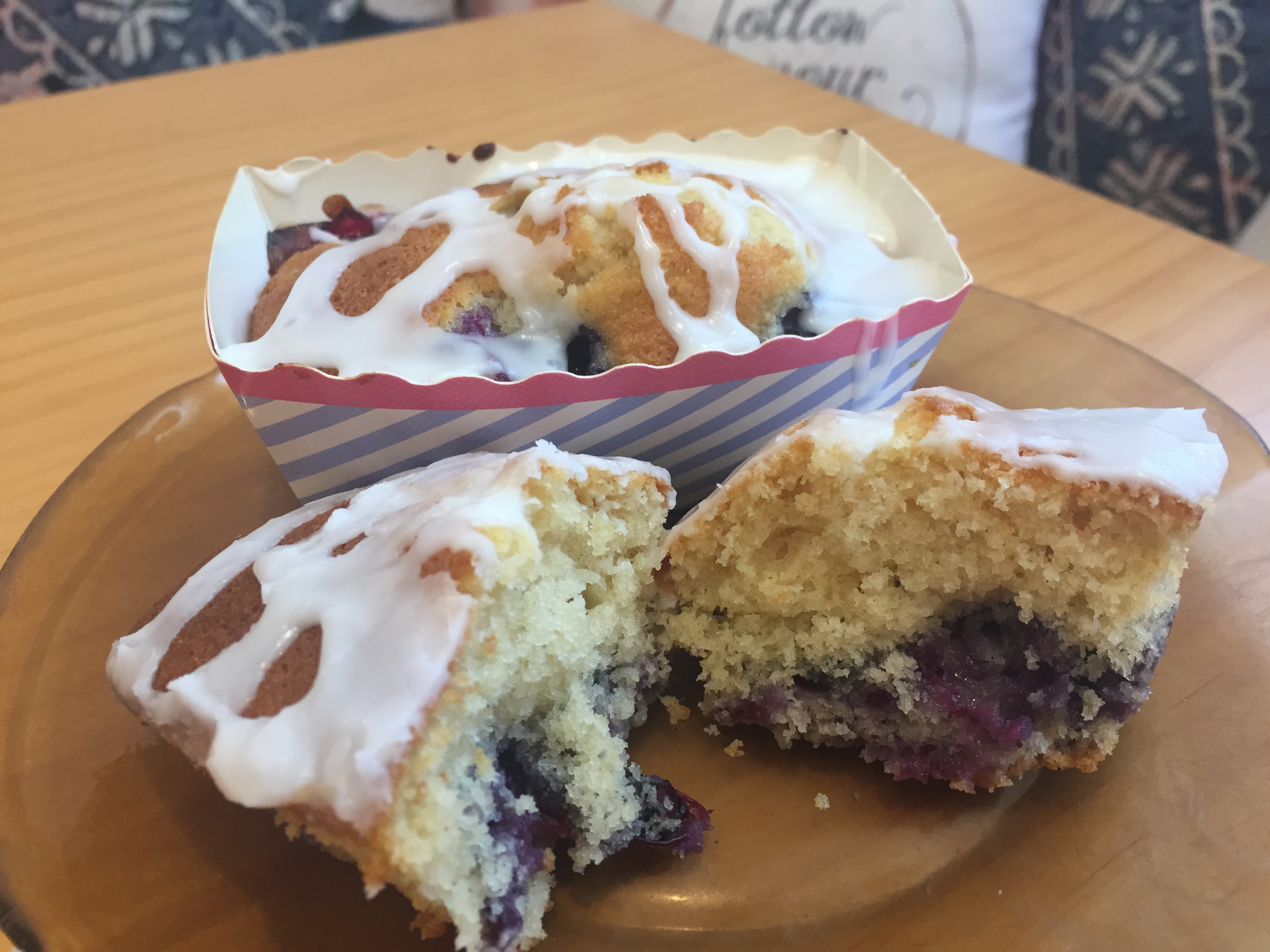 Ingredients
2 cups - 10 oz - 300g Self raising flour
1 1/2 teaspoon Baking Powder
1 cup - 8 oz - 240g Sugar - you can use both granulated or castor sugar
2 Teaspoon finely grated Lemon Zest
1 cup - 250g fresh Blueberries - Frozen work just as well
2 Large Eggs - room temperature
1/2 cup - 4 oz - 125g Unsalted Butter
1/2 cup - 4 fl oz Milk
1 teaspoon Vanilla extract
2 tablespoons Fresh Lemon Juice
Pinch of Salt
FOR THE GLAZE:
1 Cup - 4 oz - 120 g Icing Sugar
2 tablespoons fresh lemon Juice (or a combination of lemon juice and milk)
Instructions
1
Pre heat your oven to 180 degrees
2
In a bowl combine the sugar and lemon zest, and rub this in-between your fingers until the sugar becomes fragrant - basically you are releasing the essential oils of the lemon into the sugar.
3
Add two tablespoons of flour to your Blueberries and gently mix until they are all covered with the flour. This will stop them from sinking in the mix whilst baking.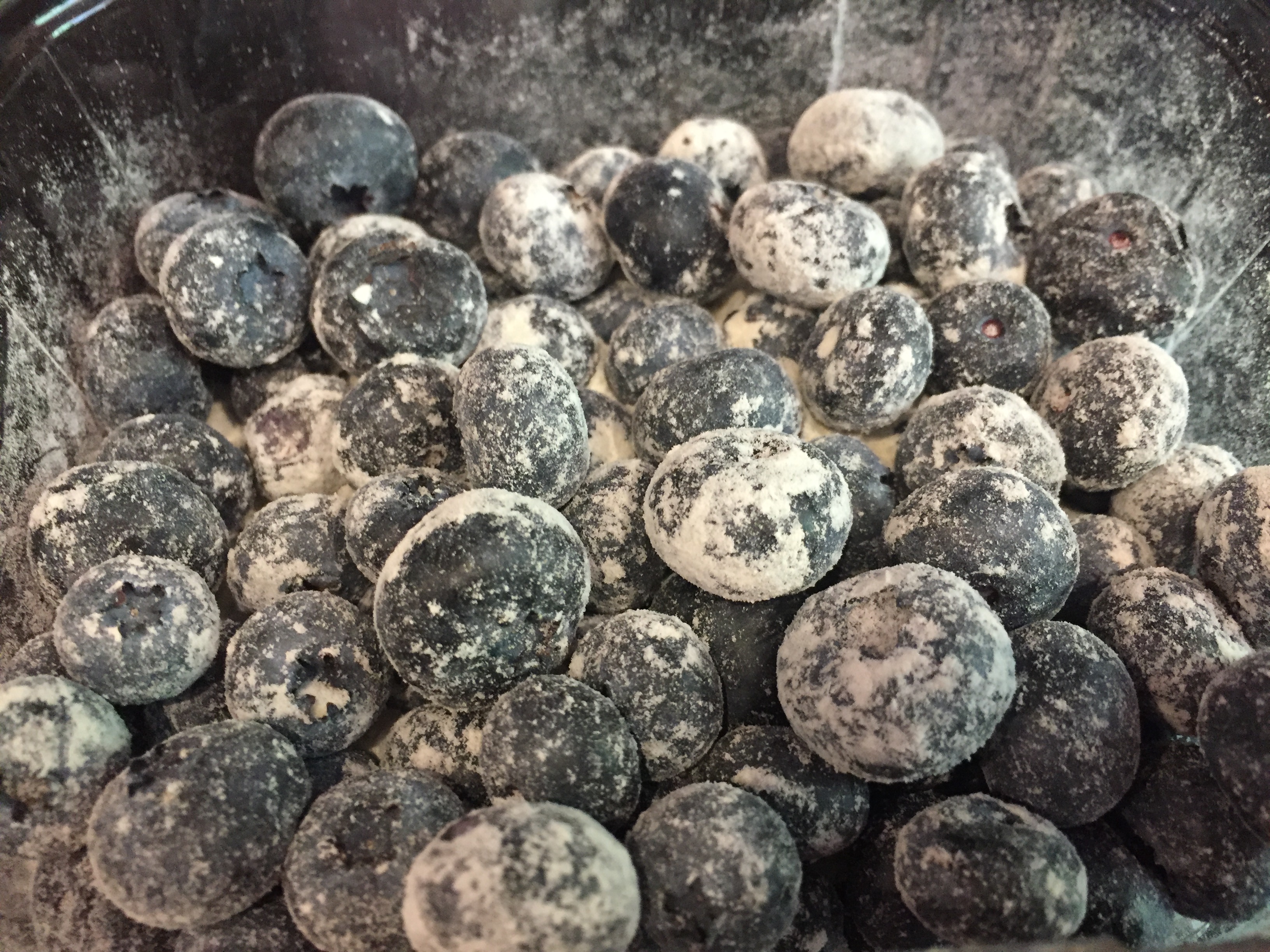 4
In a separate bowl, add the Flour, baking powder, and pinch of salt and mix to combine.
5
In a stand mixer (you can also use a hand held mixer) beat the sugar and room temperature butter until combined, the mix should be a pale yellow , soft and fluffy.
6
Add the eggs, (one at a time), lemon juice and finally the milk.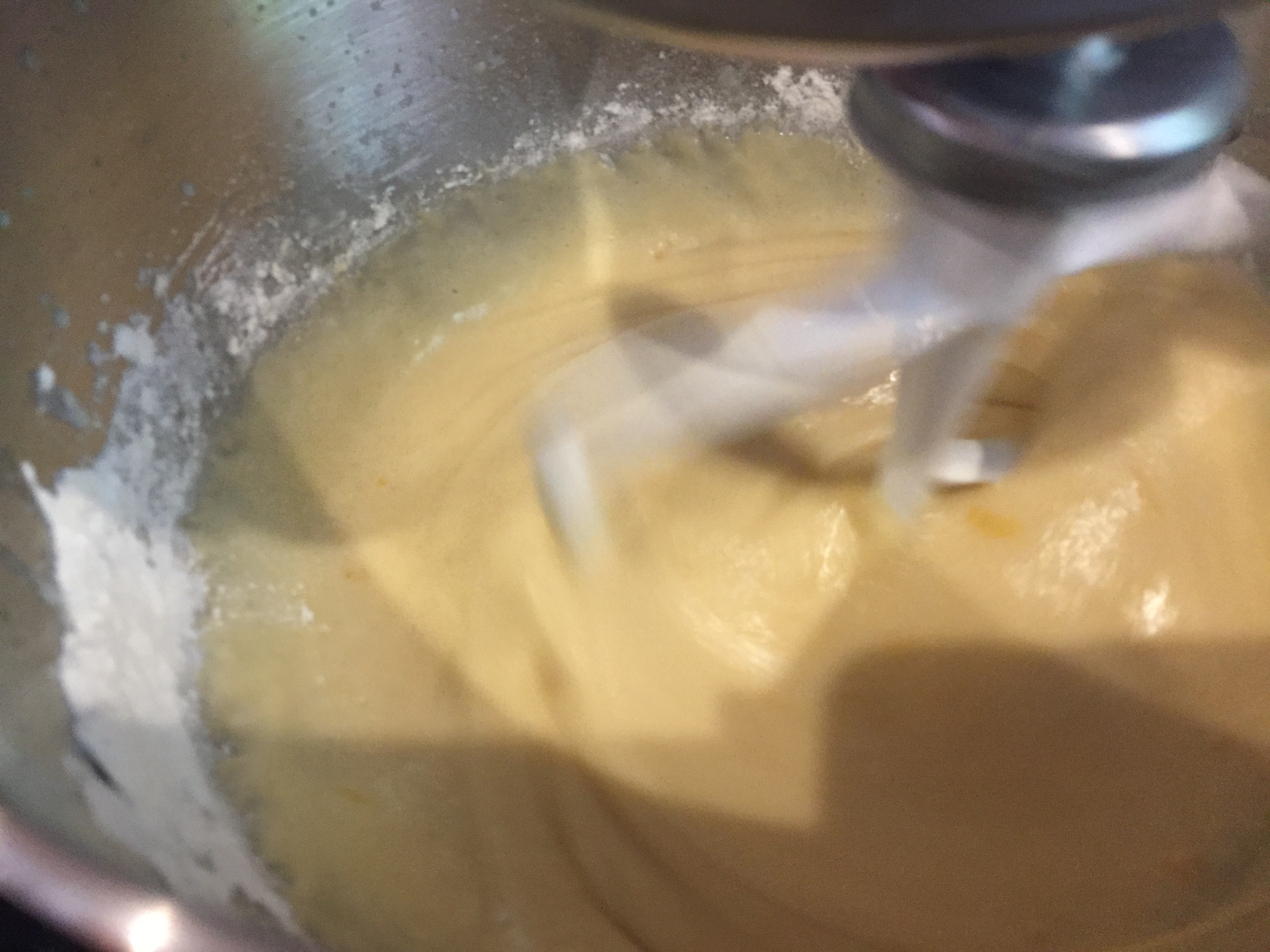 7
Slowly add in the flour mix until just combined.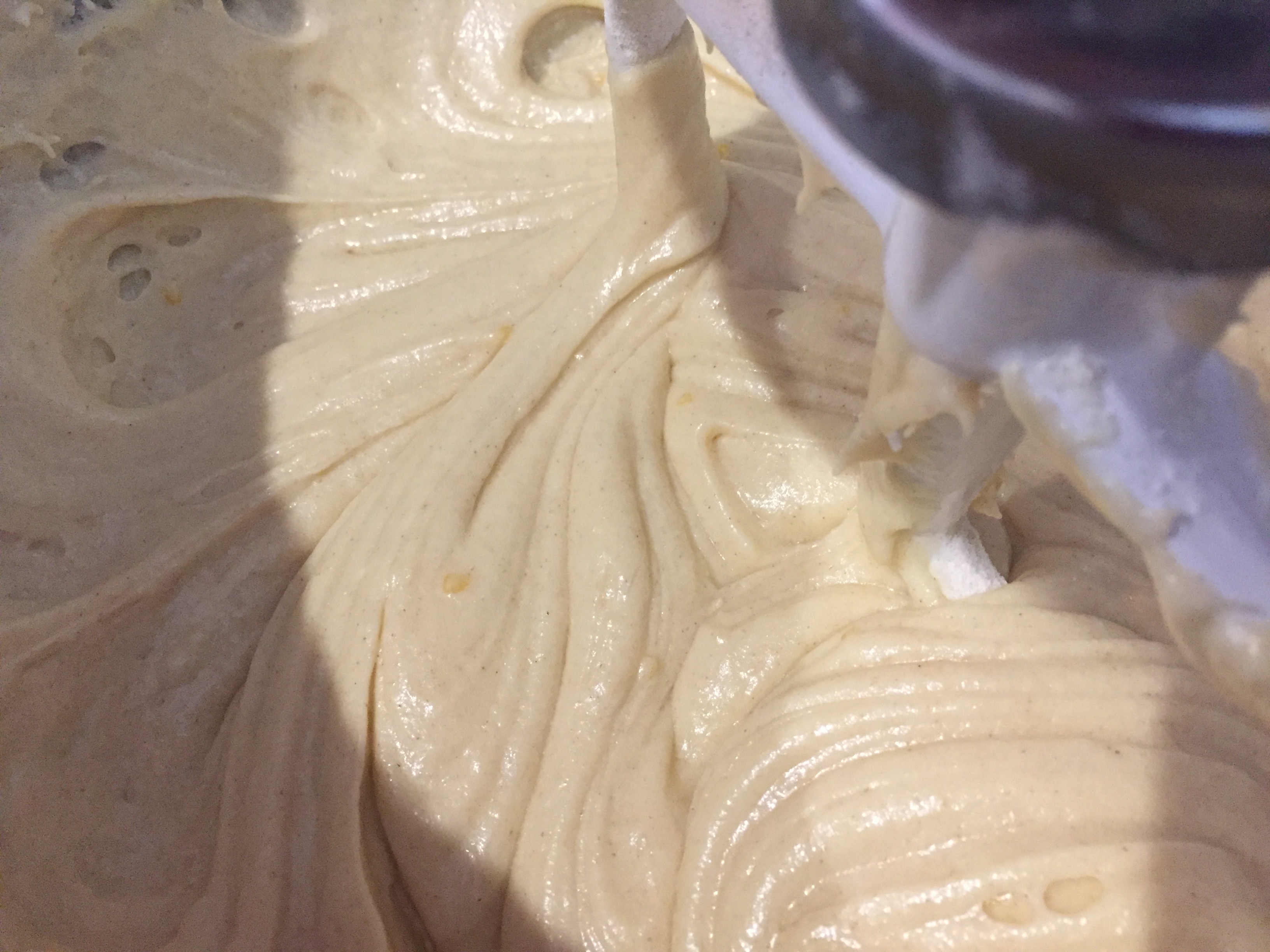 8
Now gently using a rubber spatula fold in your blueberries.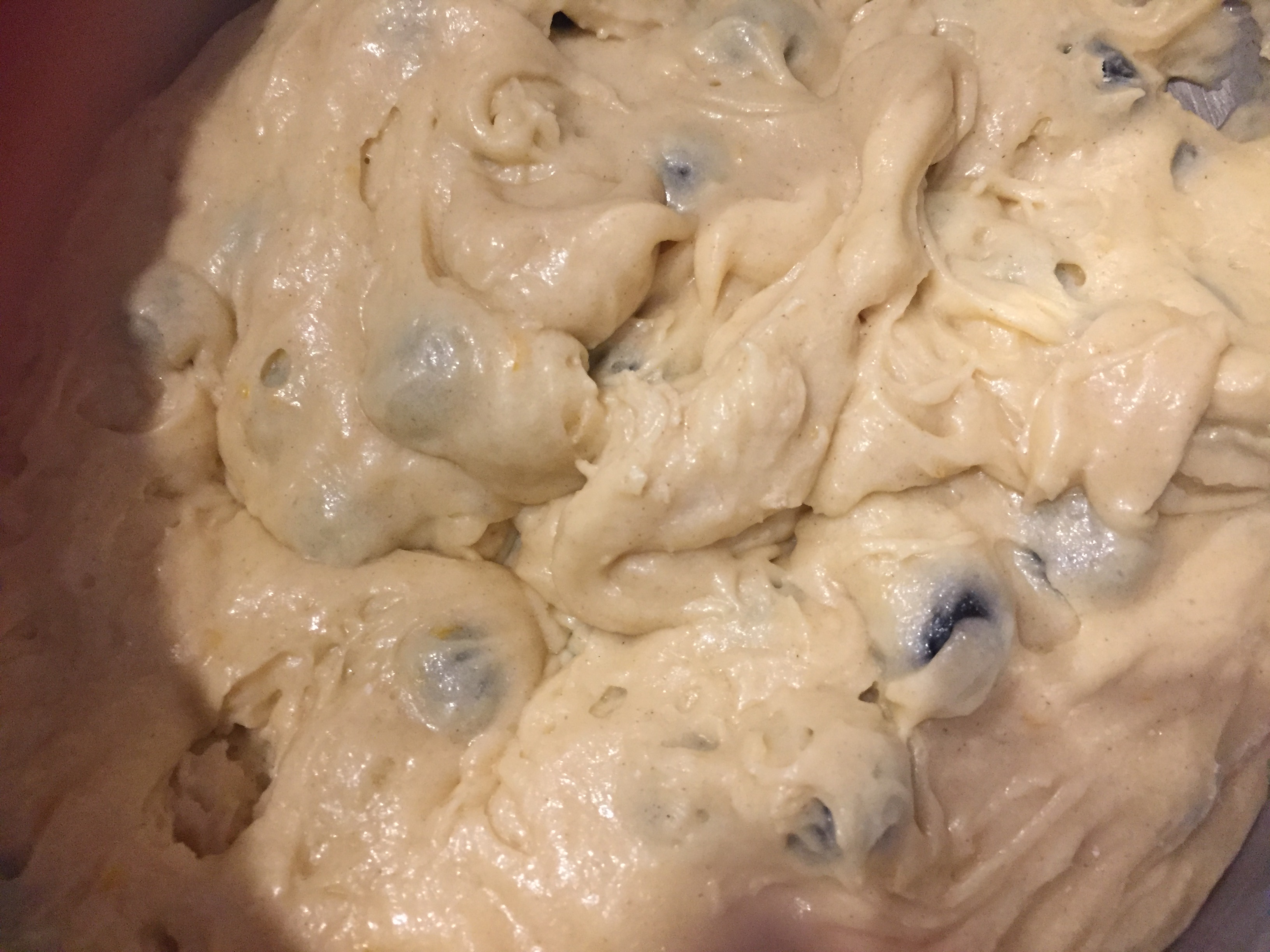 9
Divide your mix into 12 Muffin cups. Do not fill in more that two thirds up, and place a couple of blueberries on top.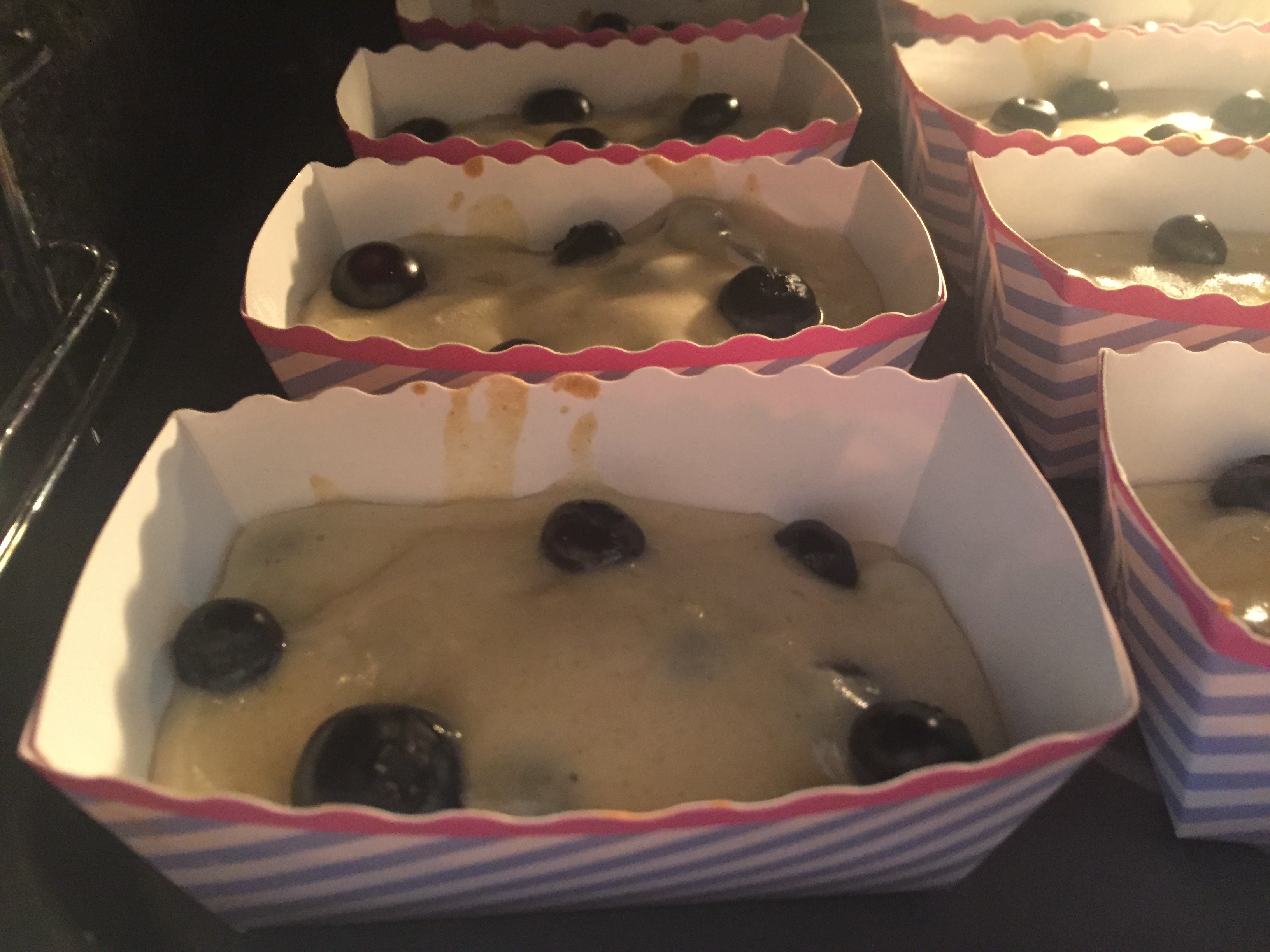 10
Bake for some 20 - 25 minutes. Check your cake is baked by inserting a toothpick into the mix, if this comes out clean then your muffins are done, if not, then return to the over for a further 5 mins, and repeat until done. Cool on a wire Rack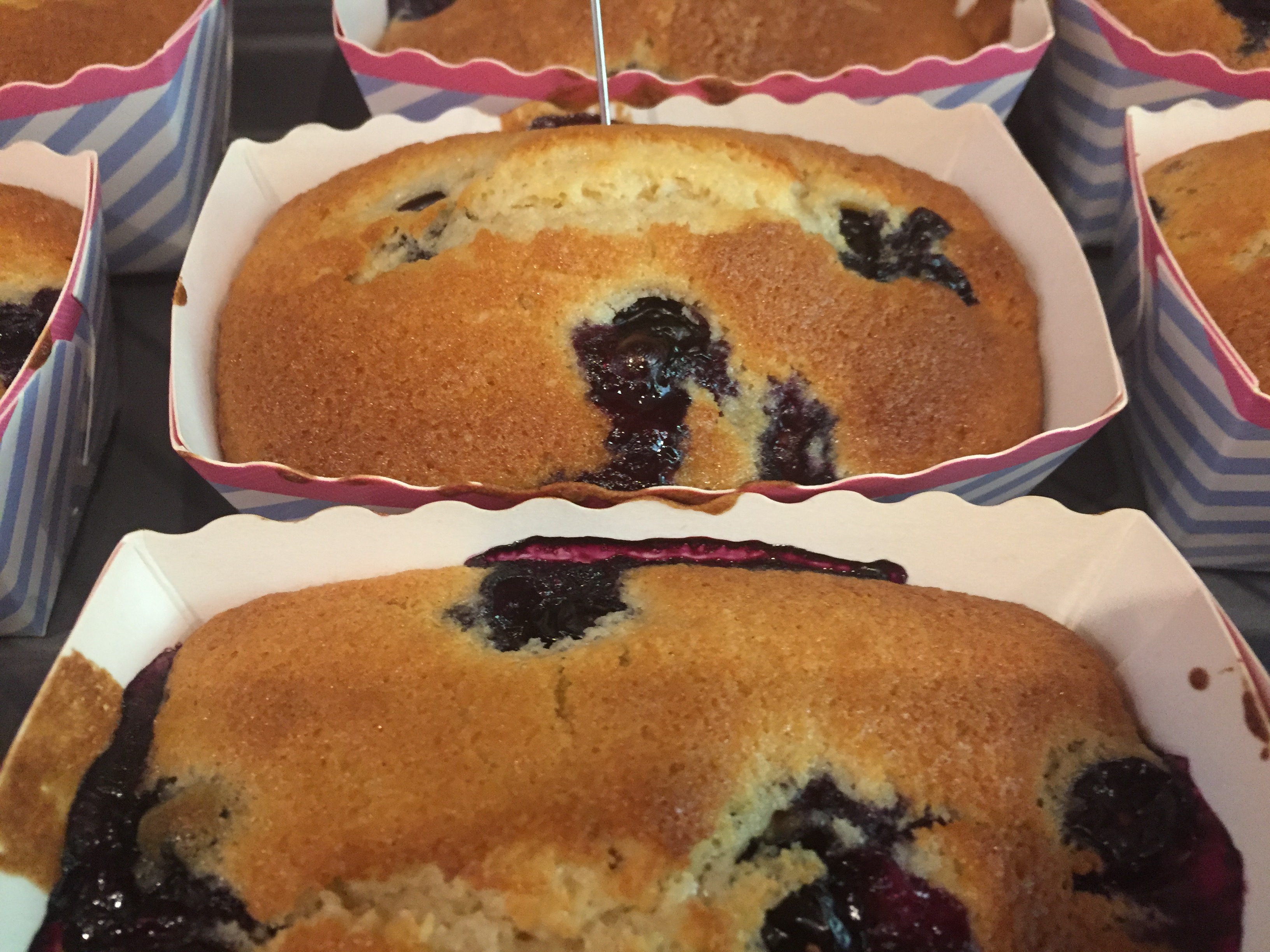 11
To make the Glaze: Mix the icing sugar with the lemon juice, and stir until combined. If the mix is to hard and not "drizzable" then slowly add in a couple of drops of milk until it reaches the desired consistency. Drizzle onto the cooled muffins and allow to set.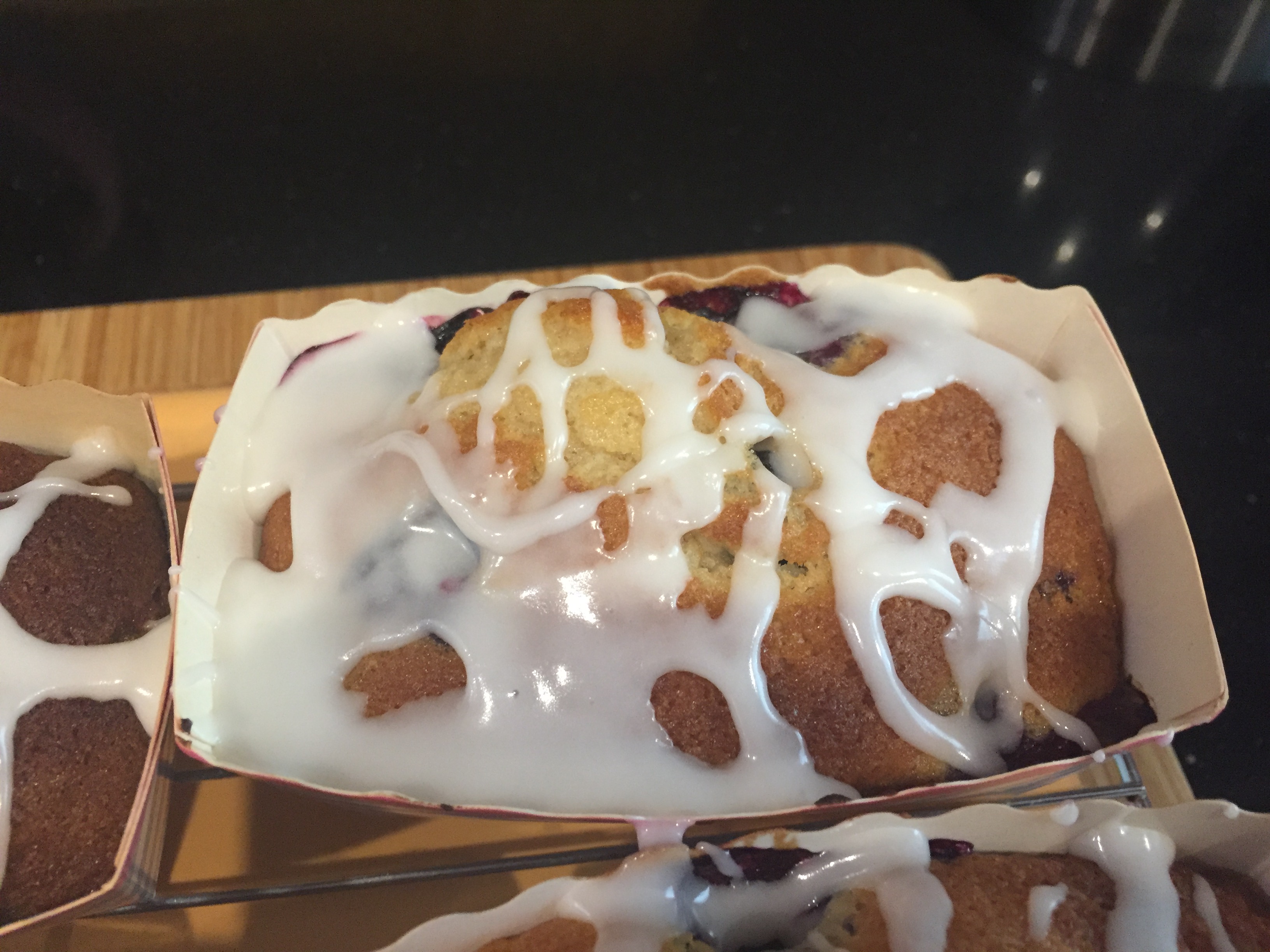 12
TIP: You can freeze the un-glazed muffins for up to one month. Glaze them once they are completely defrosted.
13
Yummy lemon muffins (although I baked them as mini loaves on this occasion) served at the CosyKitchenCorner.