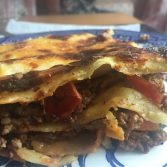 Lasagne – An Old Family Favourite
This is a much-loved family favourite meal. For many years, it was my go to recipe whenever we had friends round. It was easy to prepare, served a lot of people, and allowed me to enjoy their company whilst the meal cooked away in the oven. It was also a firm favourite of my children. So, a win win situation all round.
There is no secret behind this recipe. No special ingredients or mix of herbs to make it so yummy. It simply works well because it is a very much tried and tested set of ingredients which combine well together. Of course, the original recipe was taken out of my grandmother's cook book, as you probably know by now most of my recipes came from her. Although there's very little I can change to improve this dish, I find that homemade tomato sauce, works much better in this dish than the store-bought jars, adding that special Je ne sais quoi to the final flavour of the recipe.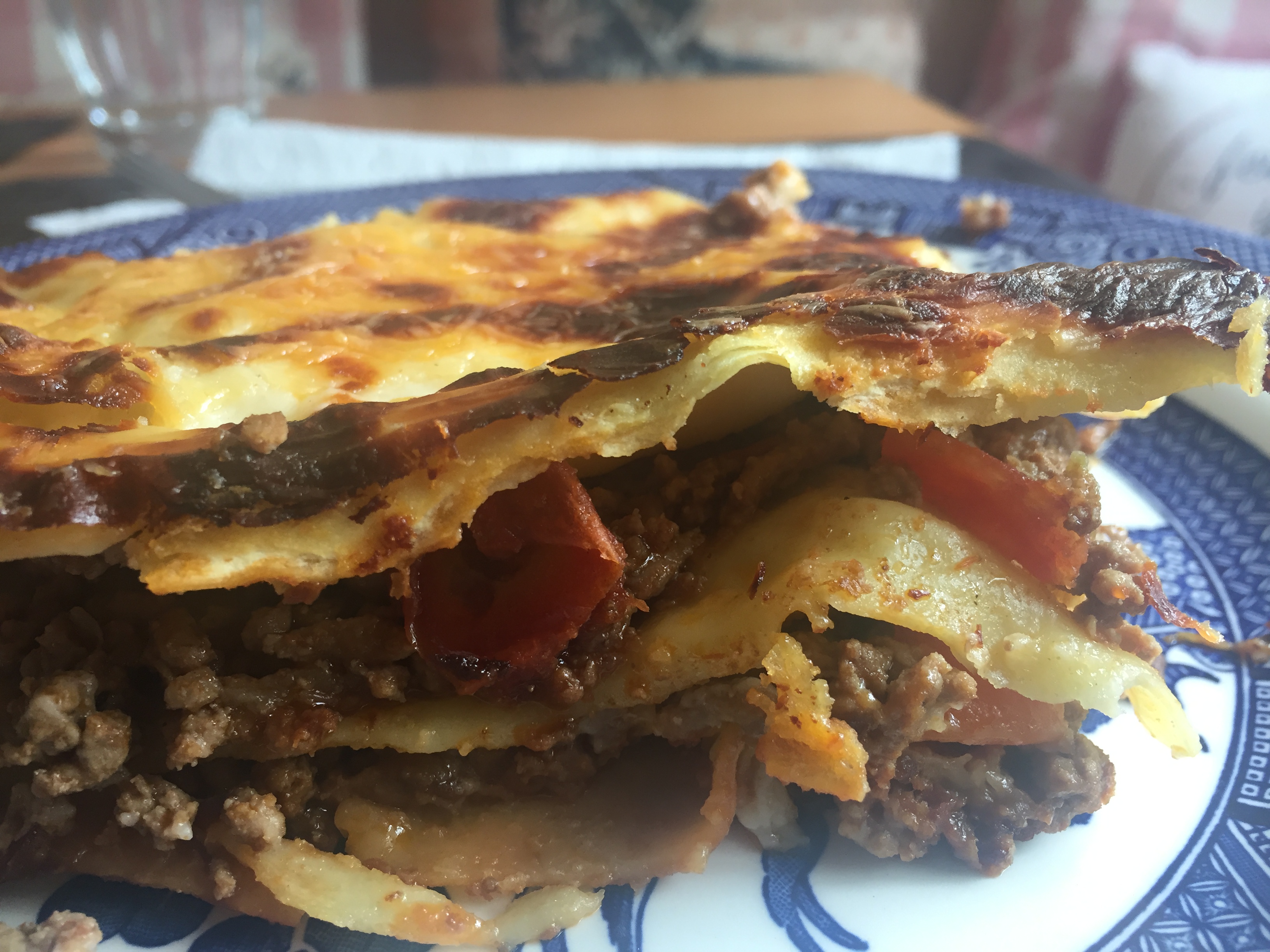 Ingredients
500g good quality ground minced meat ( I prefer a 250g pork and 250g veal combination).
250g homemade tomato sauce ( or store bought marinara sauce).
Packet of fresh (at least 8) lasagne sheets – dried ones work just as well although as these tend to be smaller in size you might need more than eight.
Onion, carrot and celery – chopped up into small pieces.
1 clove of garlic finely chopped.
1 tablespoon freshly chopped parsley.
1 teaspoon Marjoram.
1 teaspoon Oregano.
Olive oil.
Beef stock- around 200 ml, with a glug of white wine added to it.
Grated cheese – whichever you prefer I like to edam.
Oven proof dish (mine measures 11 x 9 inches).
Bechamel sauce
60g unsalted butter.
2 heaped tablespoons of flour – whichever you have on hand.
½ to ¾ litre of milk.
Salt and pepper to taste.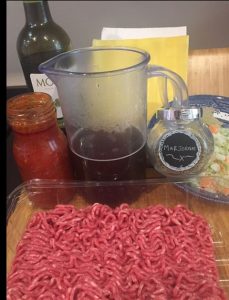 Instructions
1
In a deep saucepan, heat the oil and add the celery, onion and carrot. Cook for some five to seven minutes until the veg begins to soften and turn glossy, incorporate the parsley and garlic and cook for another two minutes. This is the traditional sofrito base, which can be used for any tomato based dish.
2
Add the minced meat and brown, stirring continuously so that it won't stick to the bottom of the pan.
3
Once browned add the remaining herbs, tomato sauce, and stock – just enough to cover the meat not drown it.
4
You might find that you have some left over and that's fine. Allow to simmer for some 15 to 20 minutes over medium low heat until the liquid has reduced to half.
5
Boil for some 20 minutes to reduce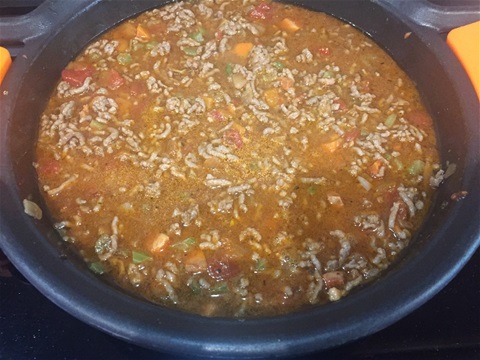 6
20 minutes later your sauce is done.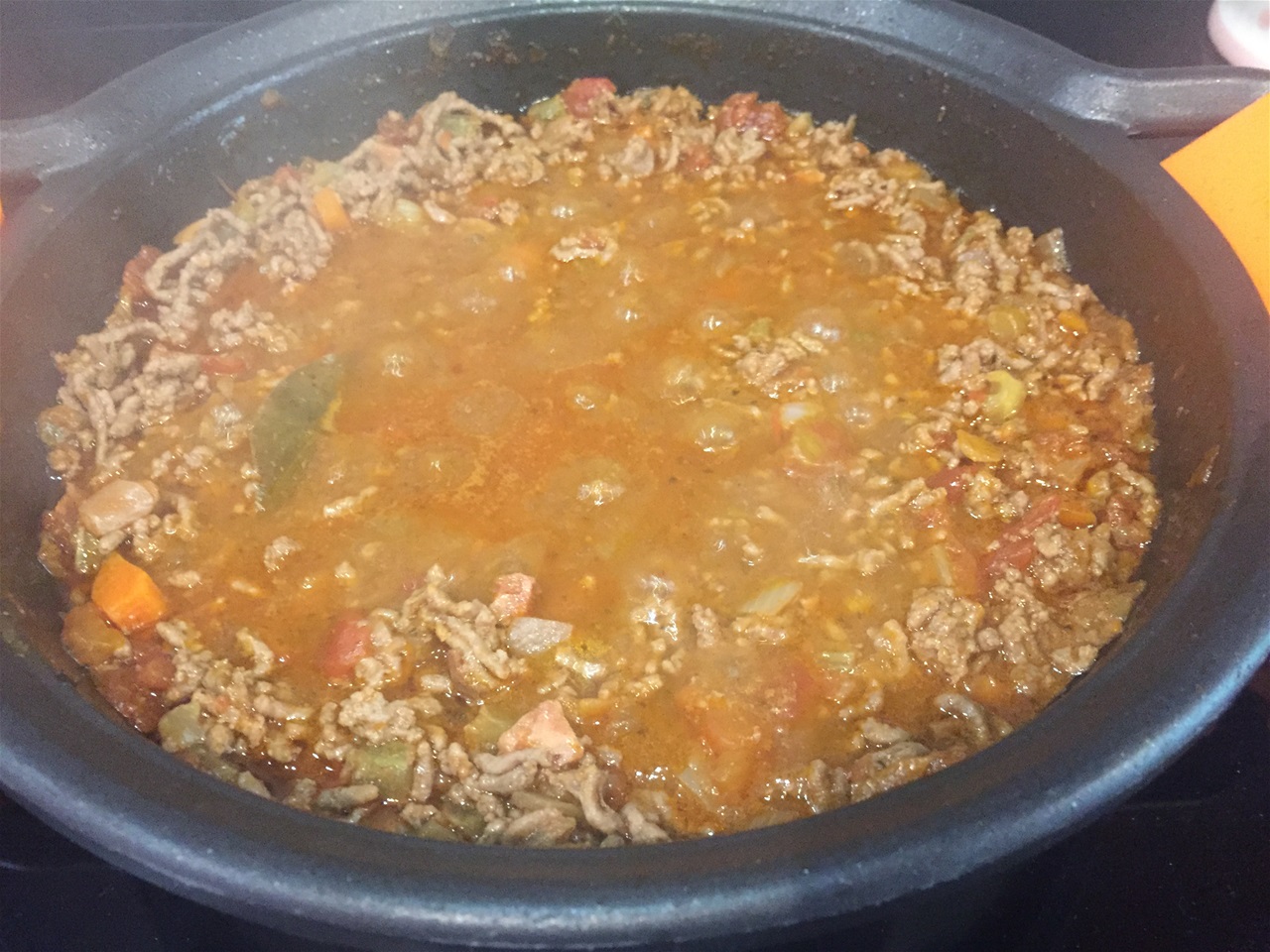 7
Making the Bechamel sauce
In a separate heavy based pan, melt the butter.
8
Once liquefied and sizzling, add the two tablespoons of flour, mix well, and cook for a couple of minutes.
9
Very slowly add in the milk in small portions, stirring continuously to blend ingredients well and avoid any lumps, continue like this until you have incorporated the full ½ litre of milk.
10
If at this point the sauce is still too thick, add the remaining ¼ litre as before.
11
Bring to the boil stirring continuously. Your mix should no longer be runny, but needs to have developed into a thick custard type consistency.
12
Stir in one or two handfuls of the grated cheese and mix until this has melted into the sauce.
13
Just add more milk slowly until it resembles a thick custard sauce.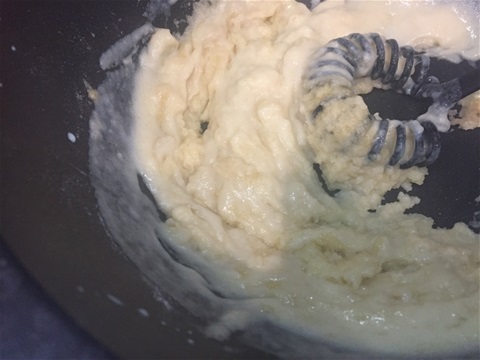 14
Layer a thin coat of béchamel on the bottom of your dish.
15
Arrange one layer of lasagne sheets over this.
16
Spoon half of your meat sauce over the lasagne sheets, and spread evenly to cover them completely.
17
Repeat the lasagne sheets and meat sauce process once more, ending with one layer last layer of lasagne sheets.
18
Pour your béchamel sauce over this, and spread so that it coats your pasta sheets evenly.
19
Top this with some more of the grated cheese, and cook in the middle shelf of a 200 degree oven for 30- 35 minutes.
20
Place into a pre heated oven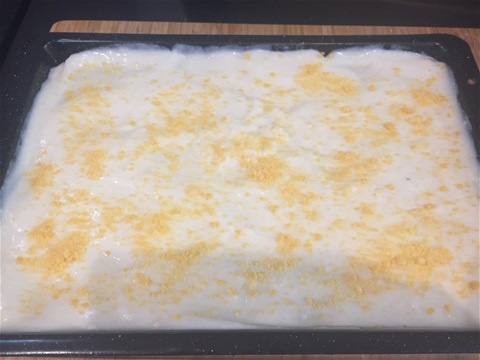 21
If you insert a skewer into your lasagne it should easily slide in, which tells you that your pasta sheets are baked to perfection. The top of the lasagne should by now also be a nice golden brown.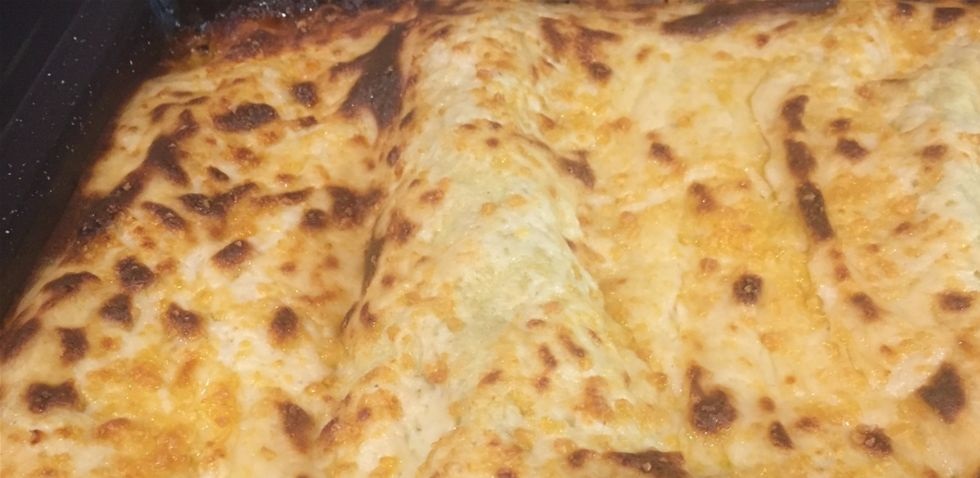 22
Lasagne served at the Cosy Kitchen Corner. Enjoy!