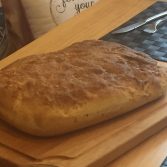 Ciabatta Bread – Perfect for Dipping
The Ciabatta bread was first produced in 1982 by Francesco Favaron, a baker from Verona, in collaboration with Molini Adriesi who provided the flour to produce the bread. Favaron named the bread ciabatta as he said that the shape of the bread reminded him of the slipper (ciabatta) of his wife Andreina.
Many regions have their own variations on the original recipe or a bread that closely resembles ciabatta and has become accepted as a variety of ciabatta. Ciabatta bread was introduced to the United Kingdom in 1985 by Marks & Spencer, then brought to the US in 1987 by Orlando Bakery, a Cleveland firm.
Source: Wikipedia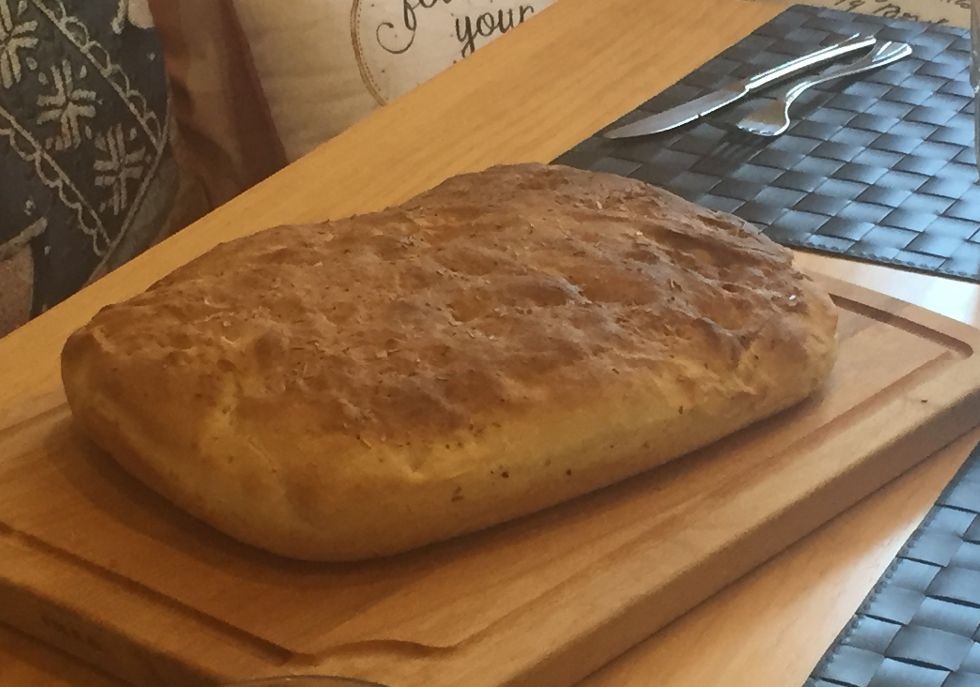 Ingredients
520g – 4 cups – 20 oz. Bread Flour.
¼ Cup Olive Oil – around 2 fl oz.
1 tablespoon salt.
1 cup – 8 fl oz. – 240 ml of warm water. NOT hot or boiling.
2 tablespoons sugar.
1 packet – 7 g – dry yeast.
1 ½ tablespoon Rosemary - chopped.
Extra Virgin Olive oil for drizzling.
Salt and pepper to sprinkle on top.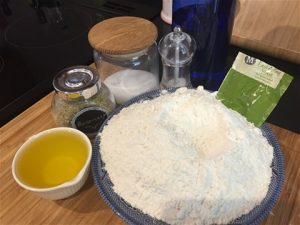 Good quality ingredients count
Instructions
1
In the bowl of a stand mixer add water, sugar and yeast. Allow to prove for 3 minutes. The mixture will froth and foam. If it does not, your yeast is not activating, and you will need to redo this step again with another batch of yeast.
2
Turn on your mixer to a low setting, and slowly – in quarters- add the flour.
3
Dissolve the salt into a little water, and drizzle this into the mixture.
5
Increase speed to medium and knead for around 10 minutes.
6
Grease a bowl with some oil. Flour a working surface and turn your dough onto the floured area.
7
Knead into a round ball (this should not be sticky. Add more flour in slowly if it is, and continue kneading by hand until it forms a smooth round ball).
8
Place into the oiled bowl, coat all over with the oil in the bowl. Cover with cling film and a tea towel. Place in a warm draught free area, and allow to rise for one hour.
9
After an hour your dough should look like this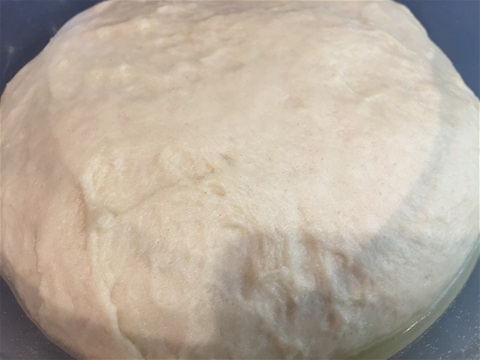 10
Pre-heat your oven to 200 degrees.
11
Grease a rectangular shallow baking tray, and coat the bottom of the tray with some corn meal.
12
Turn the dough into the tray, and with your hands spread out to cover the full tray. Cover once again and allow to rest for a further 20 mins.
13
After this time has elapsed, uncover, drizzle a little olive oil on top, sprinkle the Rosemary, and some coarse salt and with your fingers work this into the dough (as if you were typing). Rest for some 10 more minutes, then bake in the lower reach of the oven for 20 mins.
14
Work the Oil, Rosemary and Salt into the dough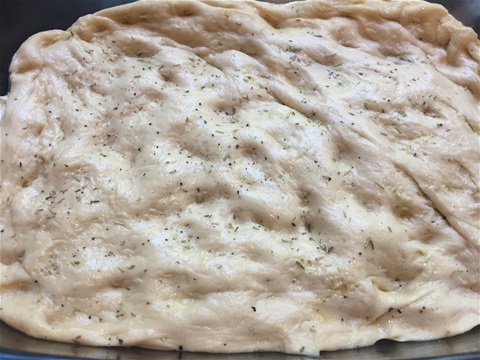 15
Your bread should be slightly pulled apart from the edges and when tapped should sound hollow. Allow to cool, and enjoy.
16
Allow to rest for another ten minutes
17
Bake in the lower part of a 200 degree heated oven for 20 minutes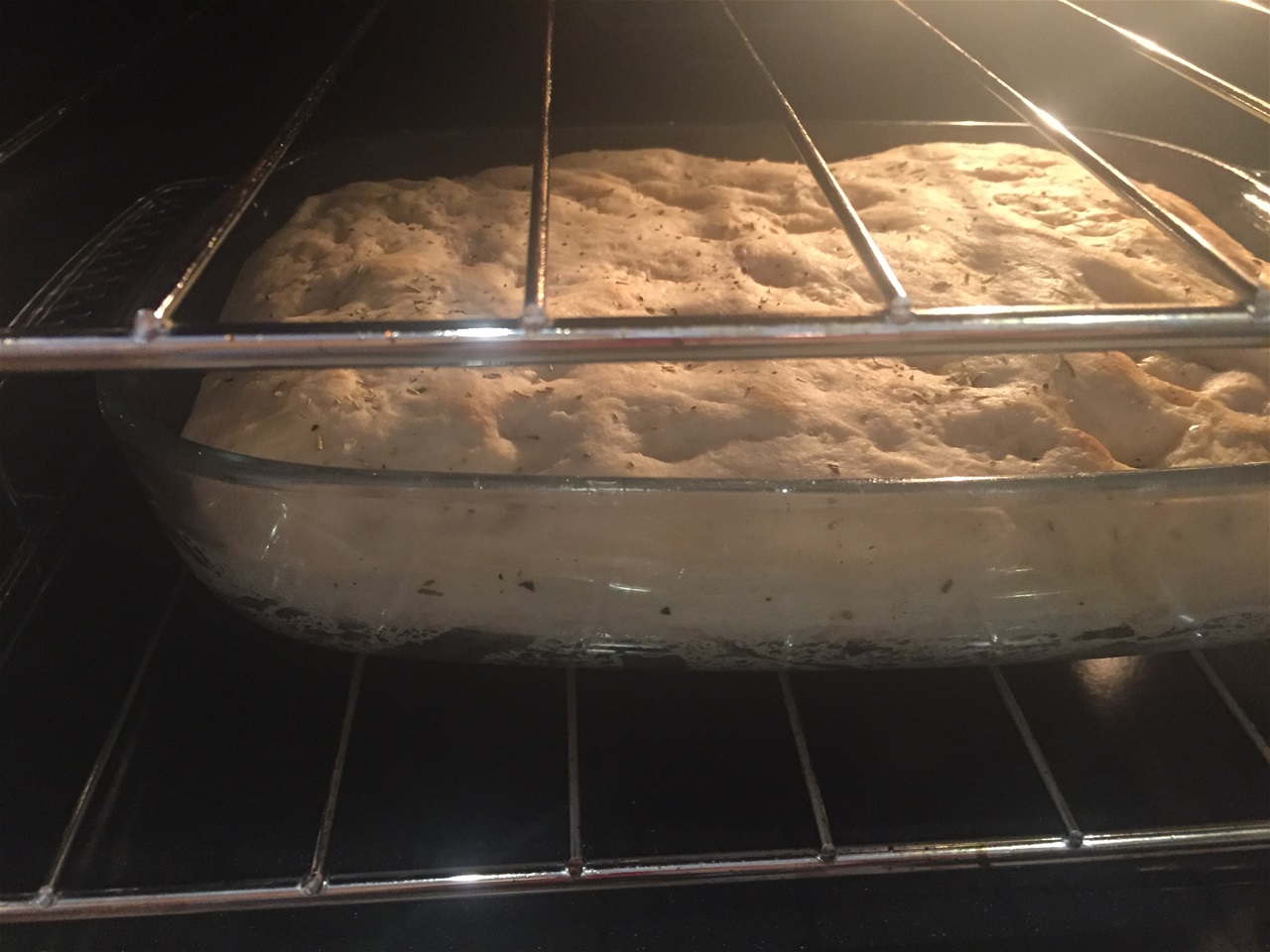 18
Allow to cool down.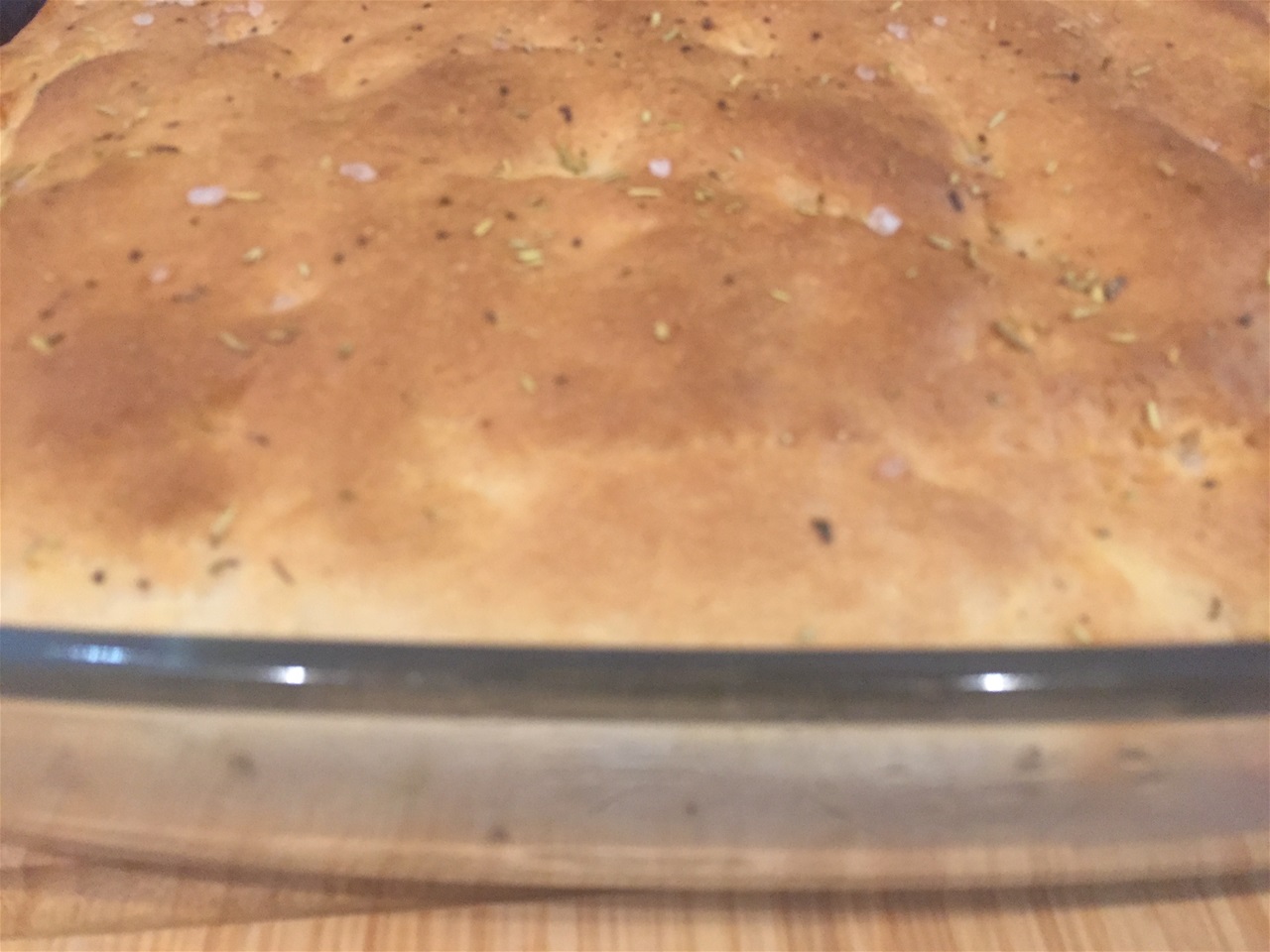 19
Beautiful Ciabatta baked at the Cosy Kitchen Corner