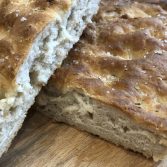 Focaccia Bread – Perfect for Dipping
This Focaccia  recipe has been in my family for quite a while. I remember my grandmother baking bread very often. So this was probably one of the recipes she used. I also remember my grandfather using this type of bread to soak up any sauces, juices etc. By the time he finished, my grandfather's plate was quite spotless. He enjoyed his food, but most of all he enjoyed eating with his family sitting around his table. I have very distinct memories of my grandfather dipping bread in oil and vinegar and loving every minute of it. I'm hopeful that you will enjoy this bread just as much as he did.
It's an easy to make recipe which will enhance your culinary skills, as well as making everyone at your table want more.
Give it a try , you won't be disappointed.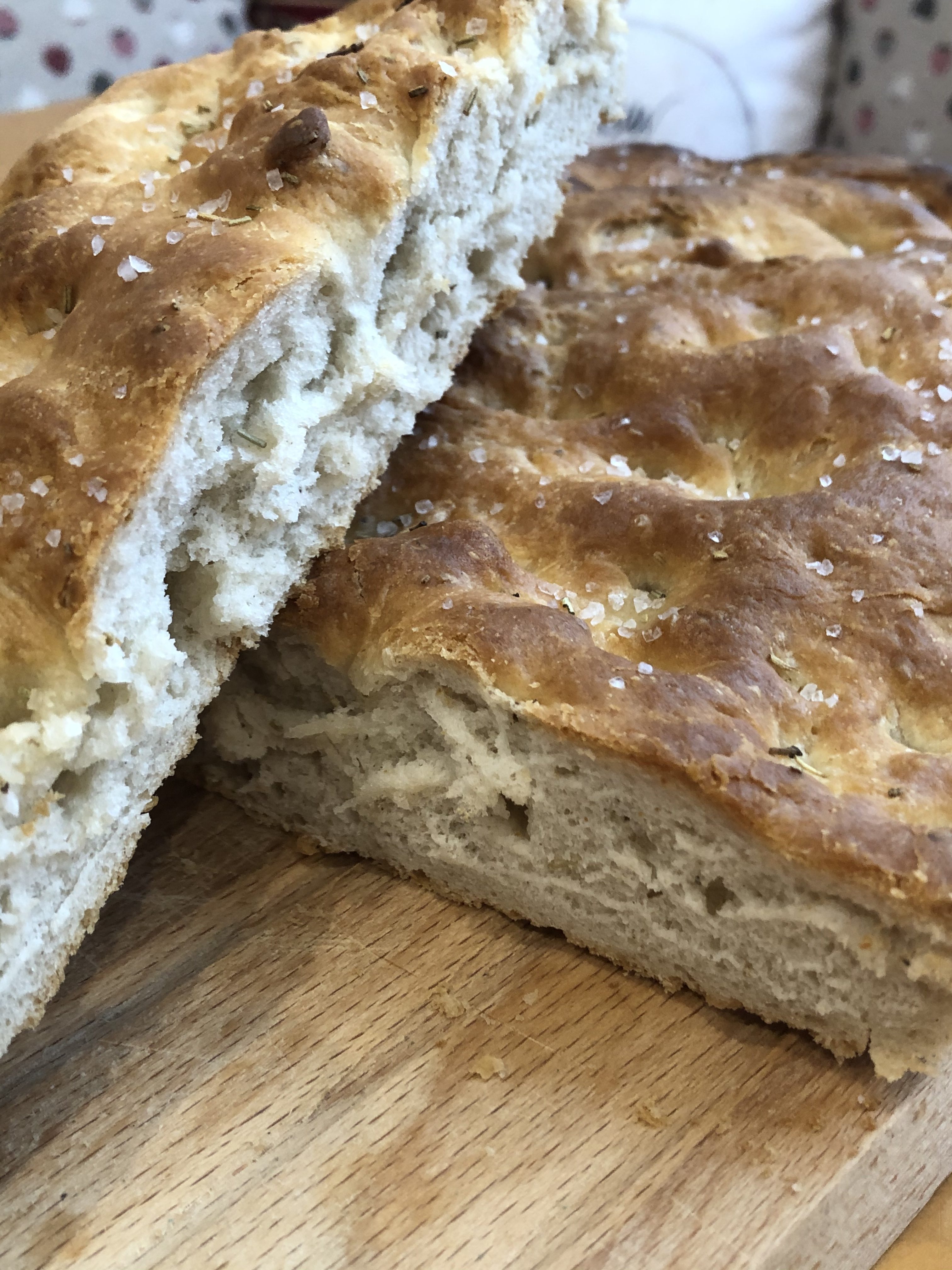 Ingredients
520g – 4 cups – 20 oz. Bread Flour.
¼ Cup Olive Oil – around 2 fl oz.
1 tablespoon salt.
1 cup – 8 fl oz. – 240 ml of warm water. NOT hot or boiling.
2 tablespoons sugar.
1 packet – 7 g – dry yeast.
1 ½ tablespoon Rosemary - chopped.
Extra Virgin Olive oil for drizzling.
Salt and pepper to sprinkle on top.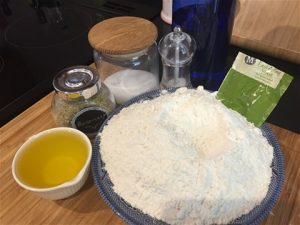 Good quality ingredients count
Instructions
1
In the bowl of a stand mixer add water, sugar and yeast. Allow to prove for 3 minutes. The mixture will froth and foam. If it does not, your yeast is not activating, and you will need to redo this step again with another batch of yeast.
2
Turn on your mixer to a low setting, and slowly – in quarters- add the flour.
3
Dissolve the salt into a little water, and drizzle this into the mixture.
5
Increase speed to medium and knead for around 10 minutes.
6
Grease a bowl with some oil. Flour a working surface and turn your dough onto the floured area.
7
Knead into a round ball (this should not be sticky. Add a little more flour in slowly if it is, and continue kneading by hand until it forms a smooth round ball).
8
Place into the oiled bowl, coat all over with the oil in the bowl. Cover with cling film and a tea towel. Place in a warm draught free area, and allow to rise for one hour.
9
After an hour your dough should look like this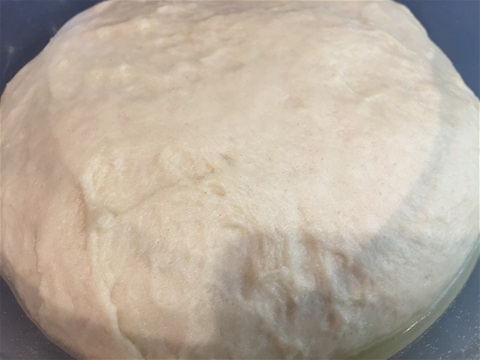 10
Pre-heat your oven to 200 degrees.
11
Grease a rectangular shallow baking tray.
12
Turn the dough into the tray, and with your hands spread out to cover the full tray. Cover once again and allow to rest for a further 20 mins.
13
After this time has elapsed, uncover, drizzle a little olive oil on top, sprinkle the Rosemary, and some coarse salt and with your fingers work this into the dough (as if you were typing). Rest for some 10 more minutes, then bake in the middle shelf of the oven for 20 mins.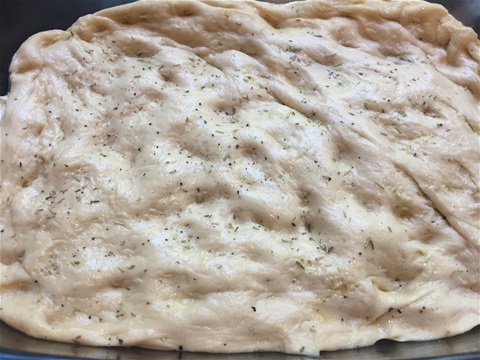 14
When ready, your Focaccia bread should be slightly pulled apart from the edges and when tapped should sound hollow. Allow to cool, and enjoy.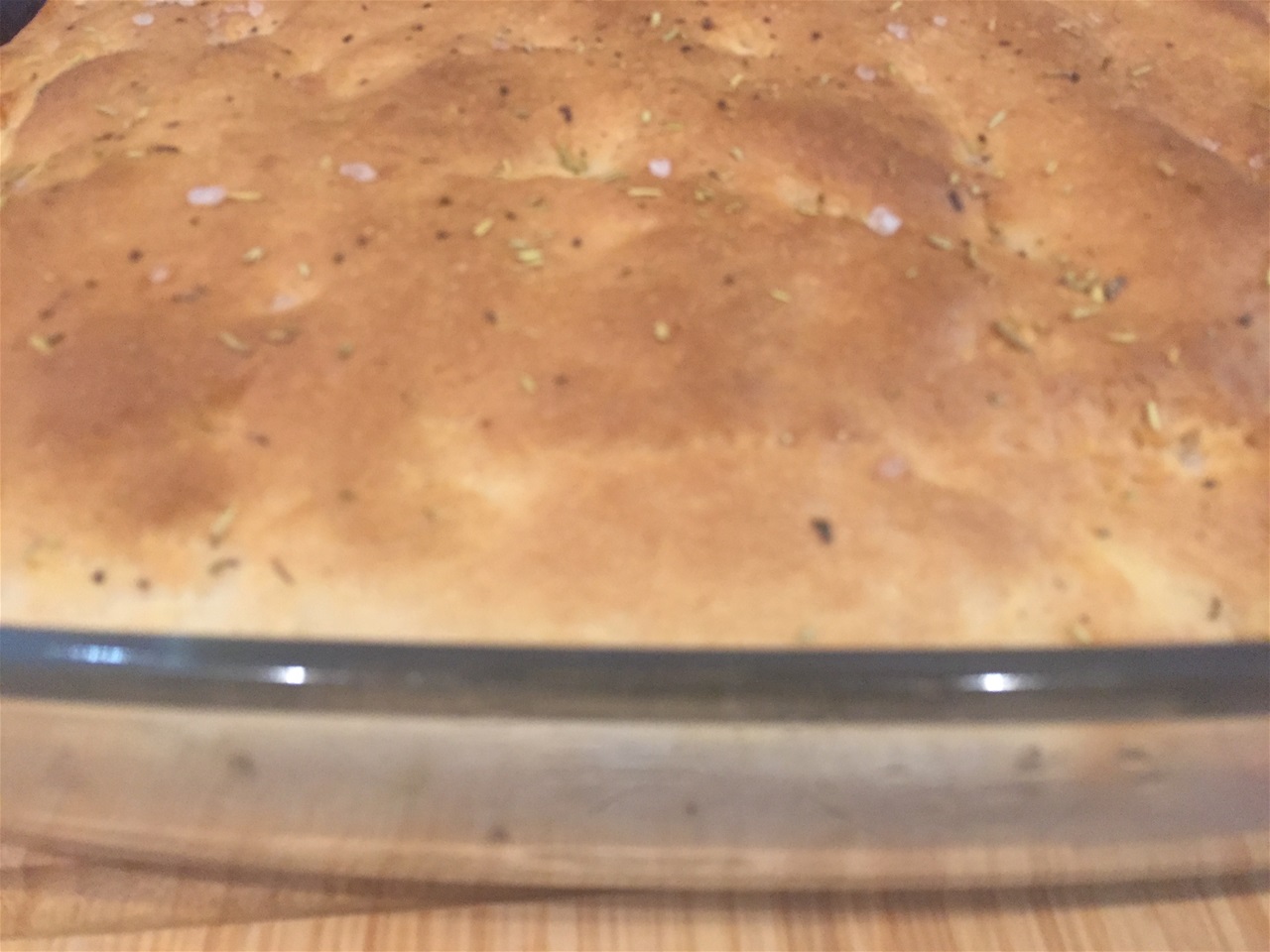 15
Beautiful Focaccia baked the Cosy Kitchen Corner way.