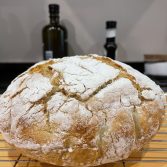 Easy Crusty Bread
My recipes are usually pretty simple both to make and follow, but this recipe is almost 100% foolproof.
You'll need a Dutch oven or a sealable deep Pyrex dish and your good to go.
There are two ways to make this bread, either mix all ingredients the night before and once incorporated leave to rise over night on a counter, or make three hours before you need it and knead for a good 10 minutes in a mixer. This dough is too sticky to knead by hand.
Either way the results are a crusty exterior soft interior bread, perfect for dipping, sandwiches or slathering in topping.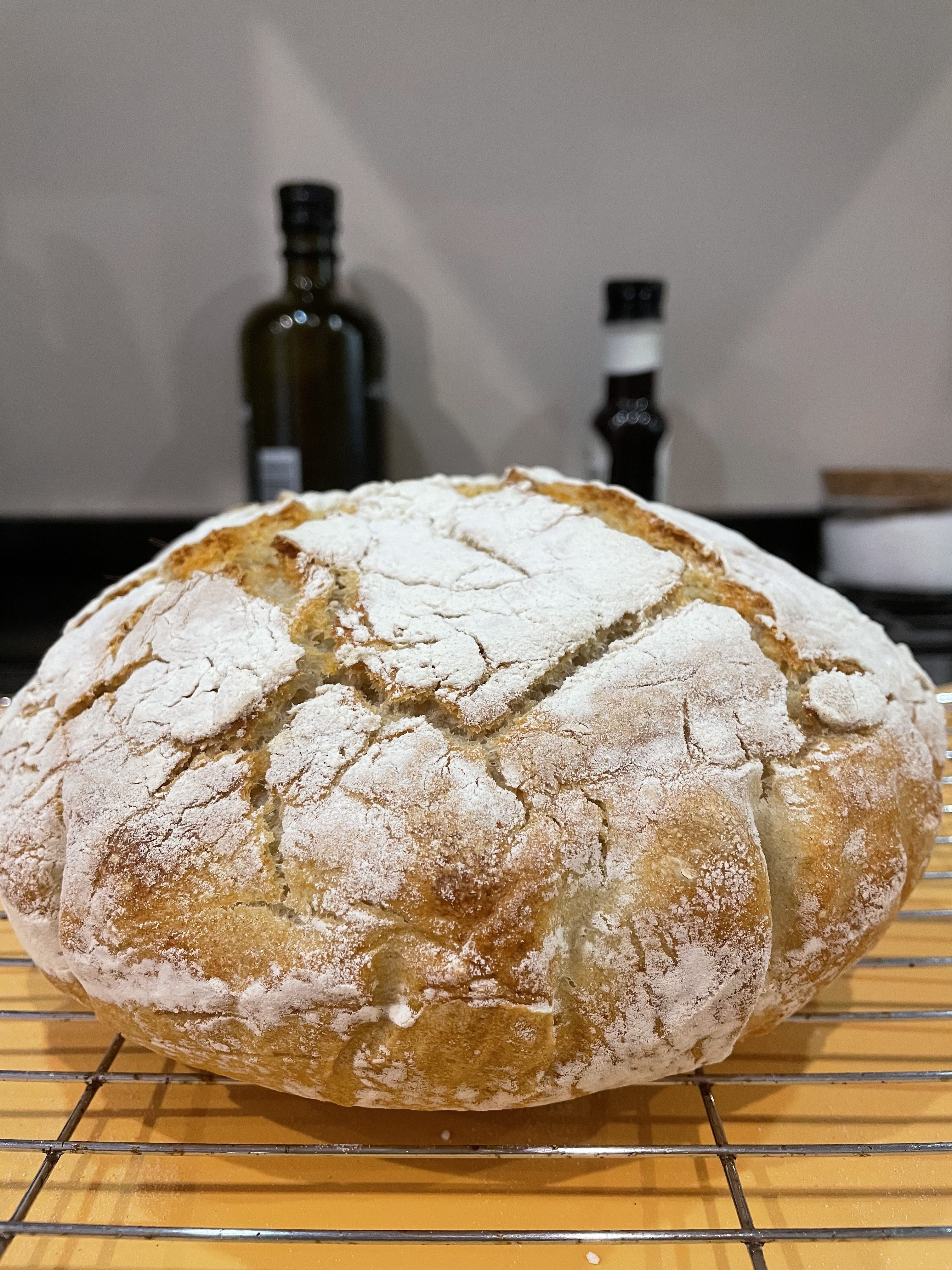 Ingredients
One sachet dried instant yeast (7g) or 25g fresh yeast
1 teaspoon sugar
300g warm water . Cannot be hot
360g plain flour plus extra for dusting
10g salt
Instructions
1
Combine, the warm water, yeast and sugar. Mix and allow to proof for 5-10 mins. The end product should be frothy on top.
2
Add salt and flour to the bowl of a mixer and combine using dough hook.
3
Slowly add in the wet ingredients to your dry ingredients, incorporate and either leave to rise overnight covered in a Draught proof area, or knead at medium speed for 10 minutes. The dough is wet and shaggy.
4
If you are NOT proving overnight, then Place dough onto a floured work surface and gently stretch into a round ball. You might need to add some more flour. You are NOT kneading, merely stretching the dough into a ball. Flour the sides of the dough and place back into the bowl and allow to rise for a hour.
5
After dough has risen, either overnight or after the hour, flour a large piece of grease proof paper, and place you dough in the centre. Gently stretch again to for a smooth ball. Cover with cling film and a tea towel and allow to rest for a further 30 mins.
6
Preheat your oven to 200c, and place your sealed Dutch oven or Pyrex dish in the oven to heat.
7
After 30 mins, remove the Dutch oven or Pyrex dish from the oven- careful this will be very hot- lower the bread with the grease proof paper so that the bottom seam is now facing up in the dish, and bake covered for 30 mins. Remove the lid and bake for a further 15 mins.
8
Remove from oven, and carefully take out from dish. The bottom of the bread should sound hollow when tapped. Allow to cool slightly( if you can wait that much). And enjoy
9
Easy crust bread Cosykitchencorner style.