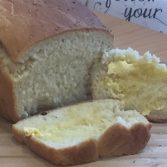 Simple Everyday Loaf
This loaf is a very simple, plain bread that can be made in just about 1 1/2 hours. The basic dough can be spruced up by adding other ingredients such as herbs, sundried tomatoes, olives etc at the early stages, but if you are after a decent sized loaf to see you through a couple of days, this is the perfect recipe for you.
As with the majority of my recipes this one originated in my grandmother's copy book, and used ingredients like lard and fresh yeast which I have exchanged for "healthier" versions which have also decreased preparation and  proving time.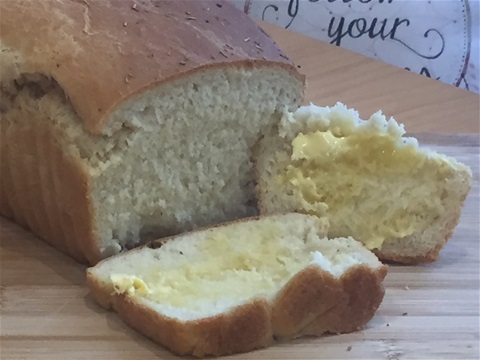 Ingredients
Instructions
1
You can either do this in a Stand mixer (such as the Kenwood or Kitchen aid types), or blend the ingredients by hand in a large bowl using a wooden spoon.
2
Into a large bowl put 4 cups of flour, yeast, sugar, salt, and mix.
3
Add in the water and oil and mix to combine.
4
The dough should be sticky at this point. At this stage if you are going to flavour your bread do so now.
5
Slowly add in the remaining cup of flour combine until your dough is no longer sticky.
6
I find at this stage that on occasions I might need to add a little more flour, but my advise here is to turn out the dough onto a well floured surface and knead it adding more flour until the dough is smooth, stretchy and no longer sticky. This should take you around 5 -8 mins.
7
This is your dough before allowing it to prove for half an hour.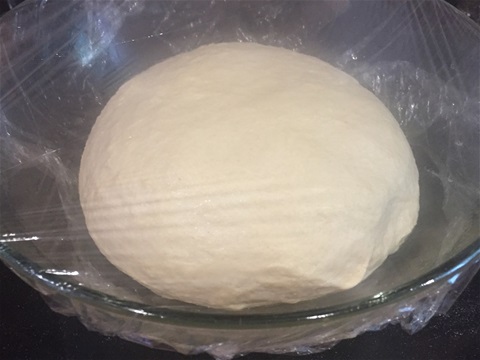 8
Place dough back into the bowl ( which you should have cleaned out and oiled). Cover with cling film and a tea towel and allow to rise until it doubles up in size around 1/2 hour but you can leave this for a full hour if you have the time.
9
This is what your dough should look like after the initial 30 mins rise.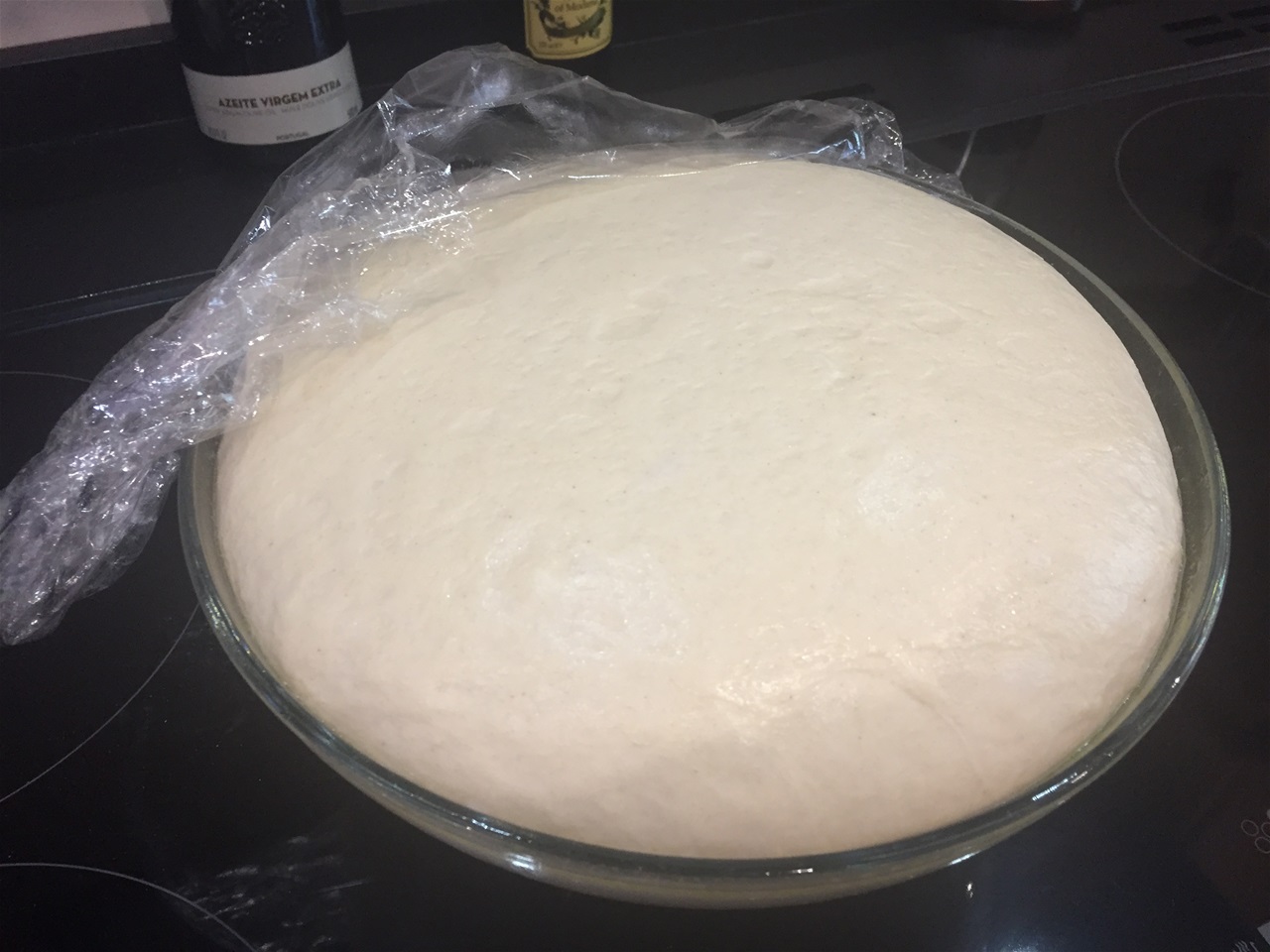 10
After 30 mins, punch it down (this is so therapeutical), divide the dough into two and place each half into two well oiled loaf tins.
11
You can of course make four smaller loaves, or you can go foccacia style and place your dough into a large rectangular pan and bake it there.
12
Allow to rise again until the dough reaches the rim of the pan. Around another 25 - 30 minutes.
13
Allow to rise for another 25 minutes.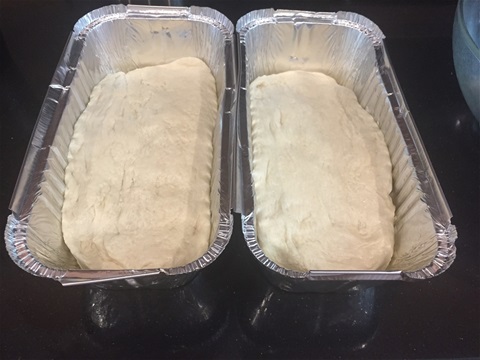 14
Then bake in a 200 C oven for about 40 mins. Your oven time will depend on the size of your bread, if you use smaller loaf tins then reduce baking time by approximately 10 mins.
15
Remove from oven and allow to cool in the tin for 5 mins before removing from tins and cooling on a wire rack.
16
You can also rub the hot breads with water, wrap in a tea towel and allow it to "sweat" if you wish to soften the crust.
17
Isn't there just something magical about the smell of freshly baked bread?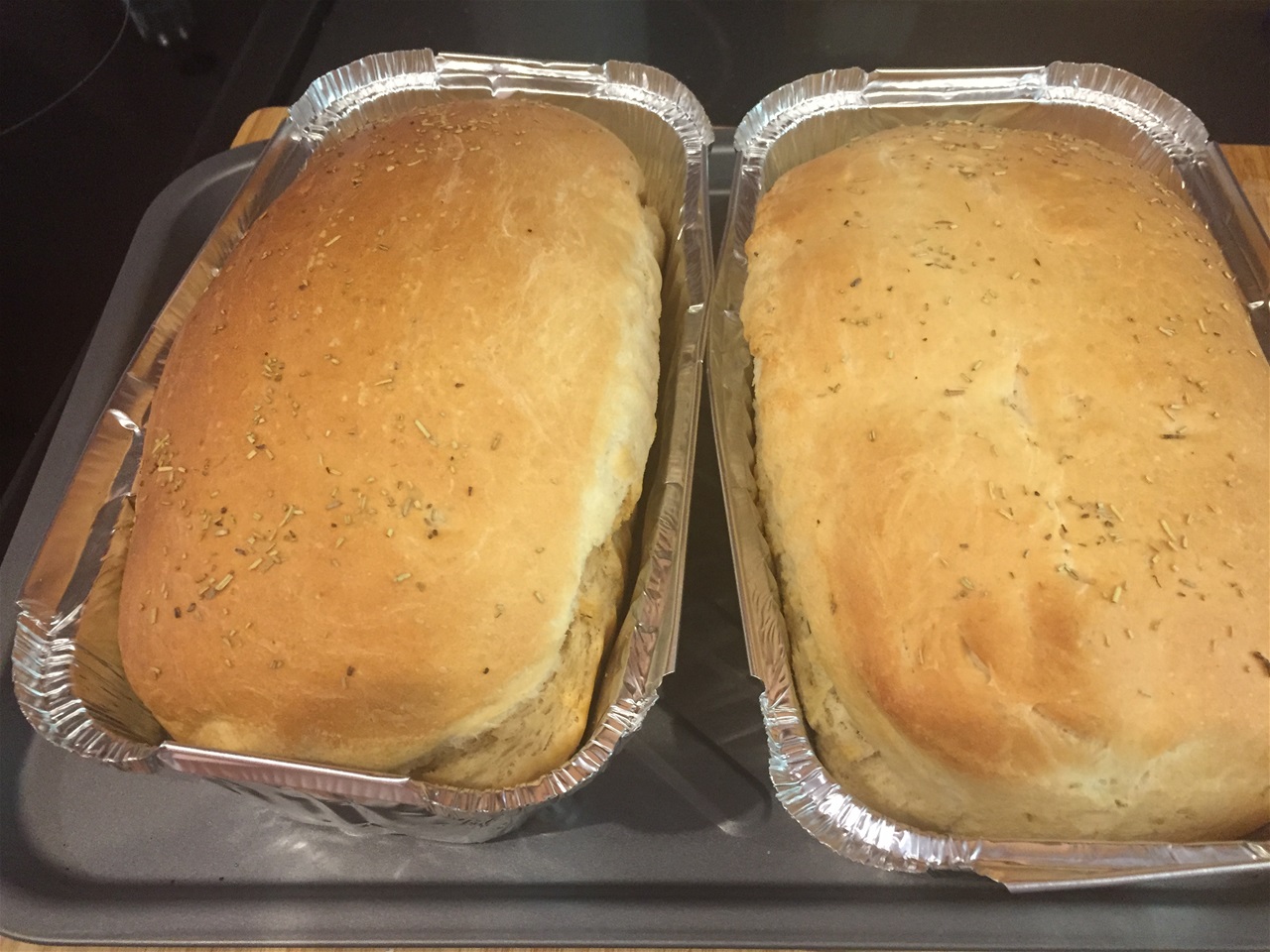 18
Warm everyday simple loaf served with butter at the Cosy Kitchen Corner