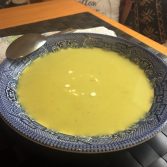 Leek and Potato Soup
This simple yet much loved recipe, is a family favourite which has graced my family's  table for a couple of generations.
My Grandmother, my Mother and now myself habitually place this on the table most especially during cold winter nights, when one craves the heat of a good home made soup.
As with the majority of recipes posted in this website, this recipe came for the much used pages of my Grandmother's notebook, and is a tried and tested recipe, with all the ingredients for success (and yumminess).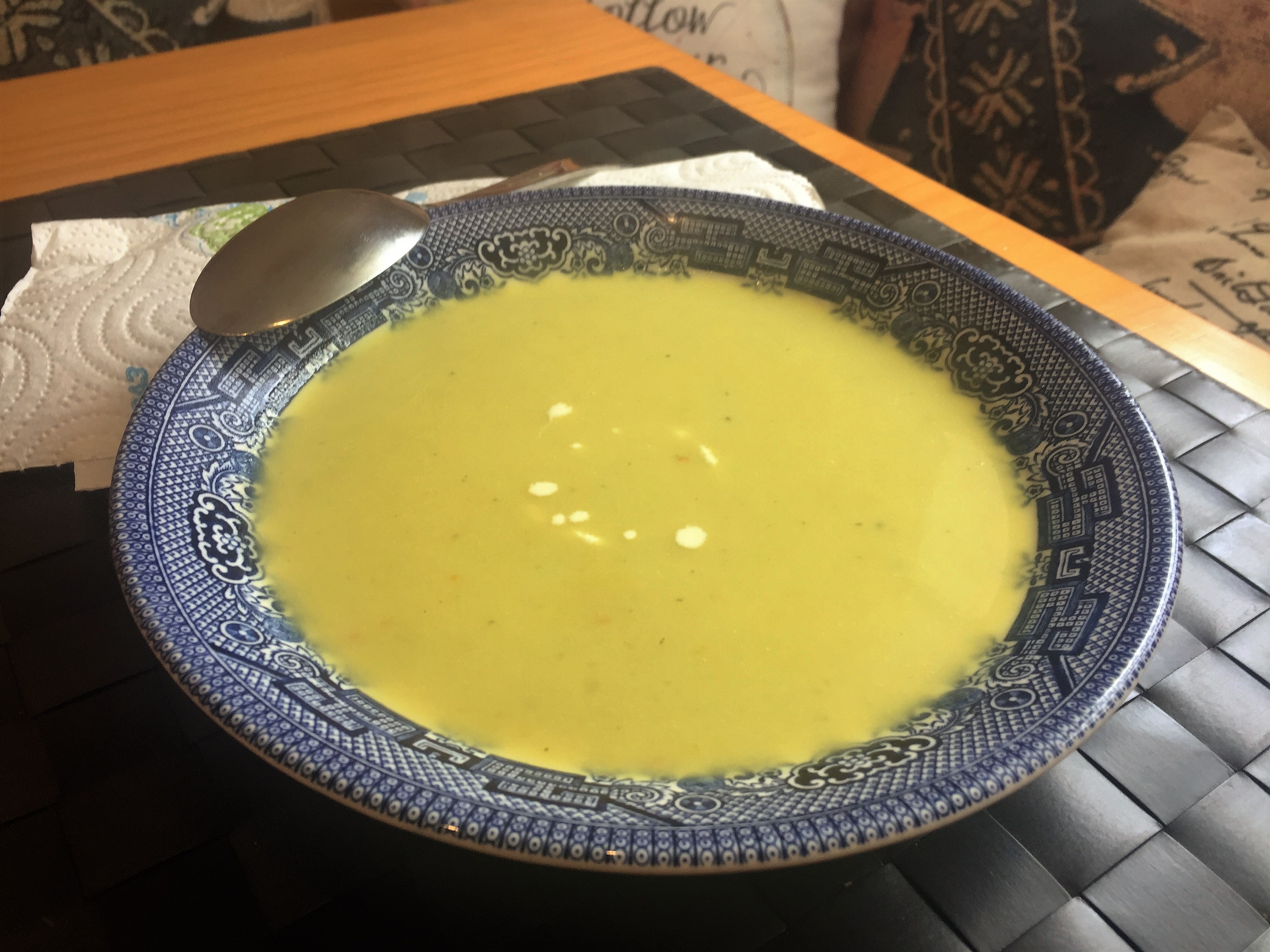 Ingredients
1 big yellow onion
11 oz. – 225g potatoes cubed
2 medium leeks
1 litre vegetable stock
5 fl oz. cream or crème fraiche
1 tablespoon olive oil Salt and pepper to taste
Instructions
1
Place Onion, Potatoes, Leeks, Olive oil, Vegetable stock into a deep pan.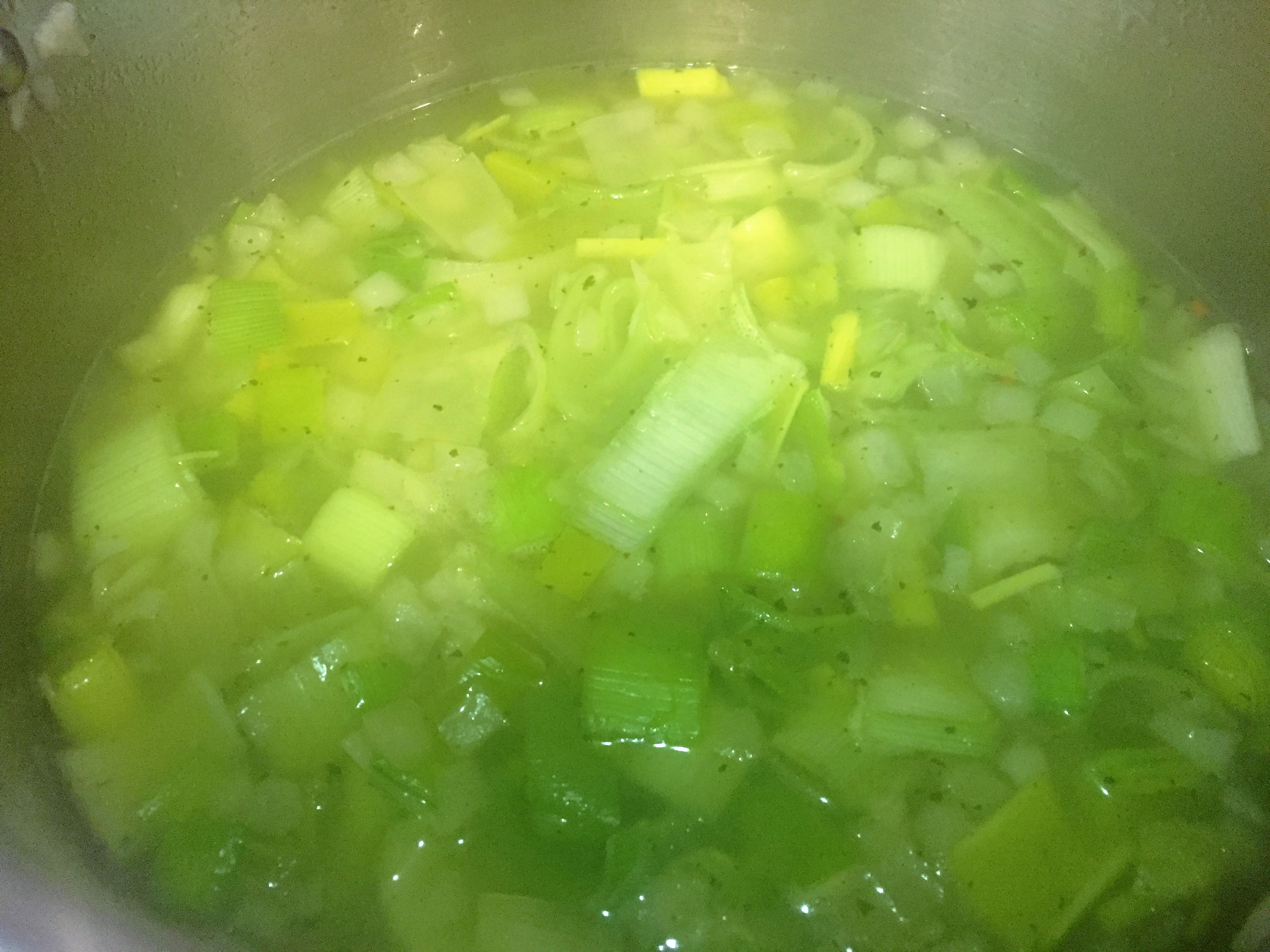 2
Bring to the boil, cover and simmer for around 30mins.
3
Check the liquid level in your soup and add extra vegetable stock if needed (keep any extra vegetable stock warm as this helps to keep an even cooking temperature.
4
Once veg is cooked (test this by inserting a sharp point into the vegetables, it should enter smoothly). Add the cream or crème fraiche. Blend with an immersion blender until you have a puree.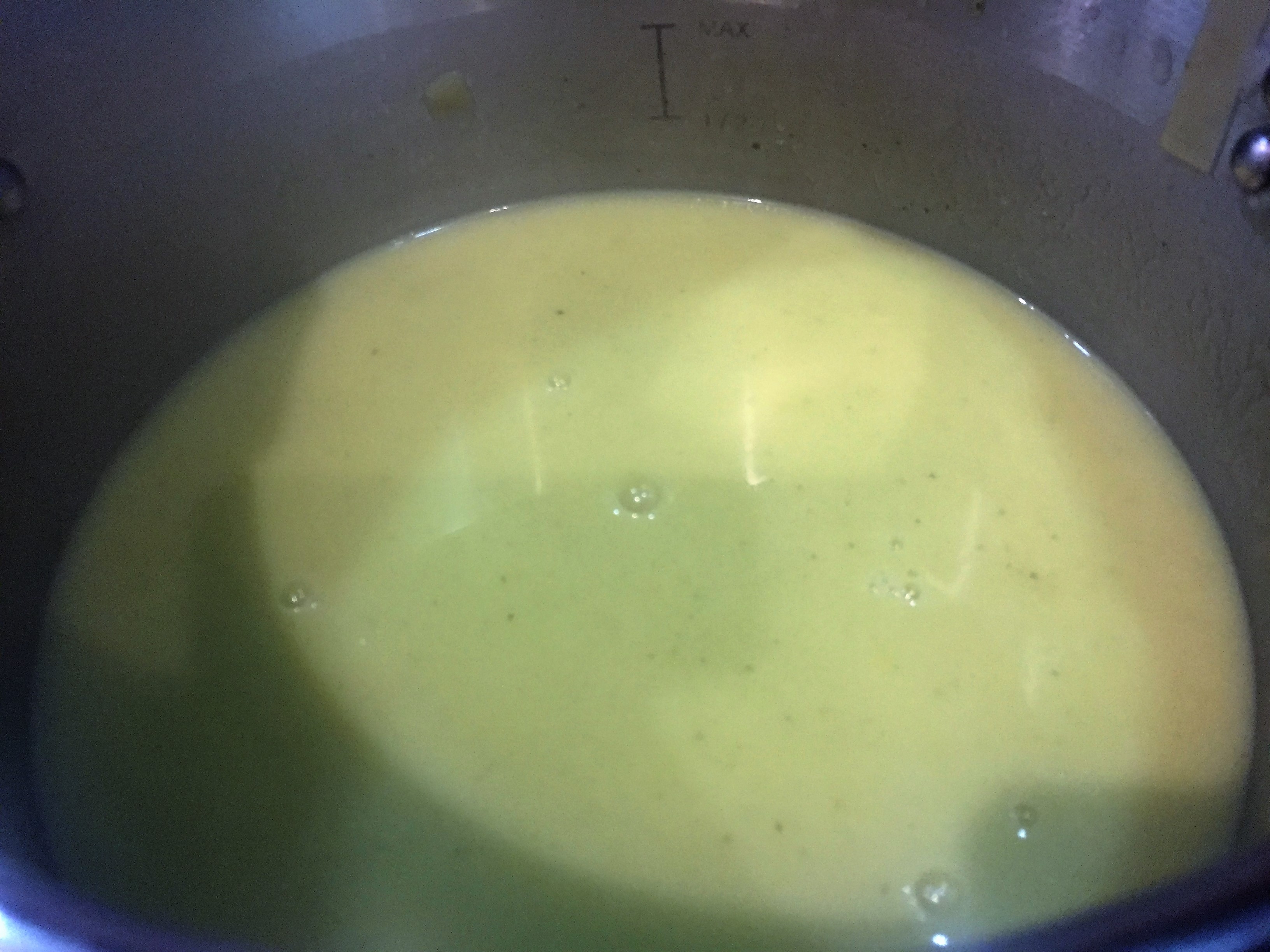 5
Reserve some cream or crème fraiche to drizzle on top of your soup before serving.
6
Warm and Nutritious Leek and Potato soup prepared for you at the CosyKitchenCorner