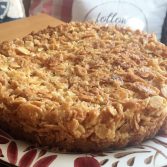 Lely's Cake – Crunchy Almond Cake
This is a really beautiful tasty cake, and well worth the little effort you need to take to make it.
I called it Lely's cake, as Lely is what we all used to call my Grandmother, and since her recipe book called this cake "my almond cake" I've very suitably (I think) named it after her.
It's a two step/layer cake with a spongy base and a crunchy ,but not too crispy,  Almond crust.
It tastes of decades gone by and has that homely perfected taste that only a time tested recipe can give you.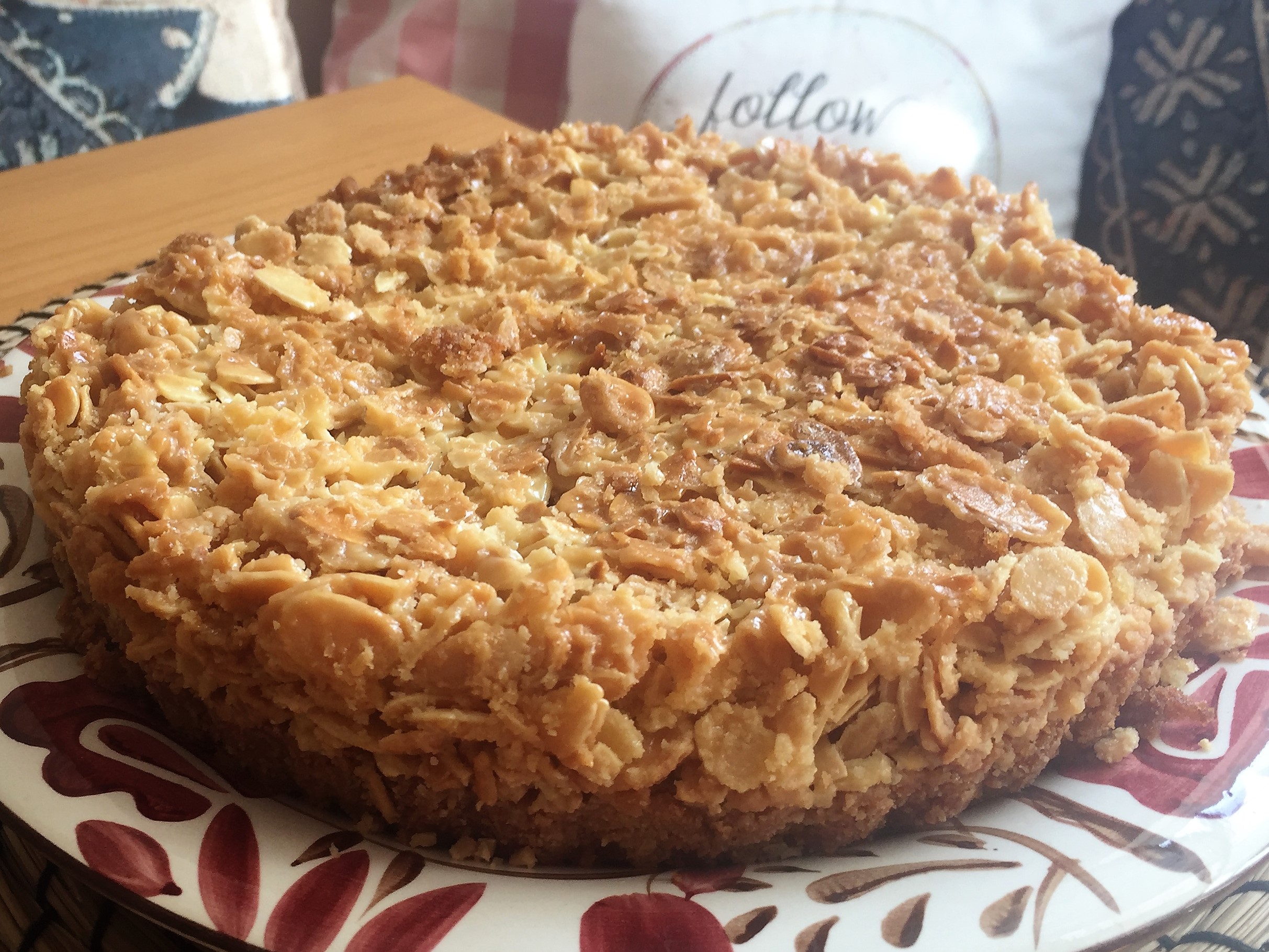 Ingredients
150 gr Self Raising Flour
1 Teaspoon Baking Powder
1/4 Teaspoon Salt
100g Unsalted Butter at room temperature
115g Granulated Sugar
2 large eggs- If you don't have large use two medium eggs and one yolk, or 3 small eggs - Eggs need to be at room temperature
2 Teaspoon Vanilla Essence
FOR THE ALMOND TOPPING
150 gr Granulated Sugar
110g Unsalted Butter
150 gr Sliced Almonds - not toasted
2 Tablespoons Cream (light or heavy) or 2 Tablespoons full fat milk
Instructions
1
Pre-heat your oven to 180 degrees
2
In a free standing mixer (or using a hand held electric mixer) cream your butter until soft. Then add your sugar and continue to mix until the sugar is absorbed by the butter and your mix is pale yellow and creamy.
3
Add in your Vanilla Essence and your eggs, one at a time, and beat at medium speed. If you are using medium sized eggs, add your egg yolk with your second egg, as this gives the mix time to loosen up and helps incorporate better.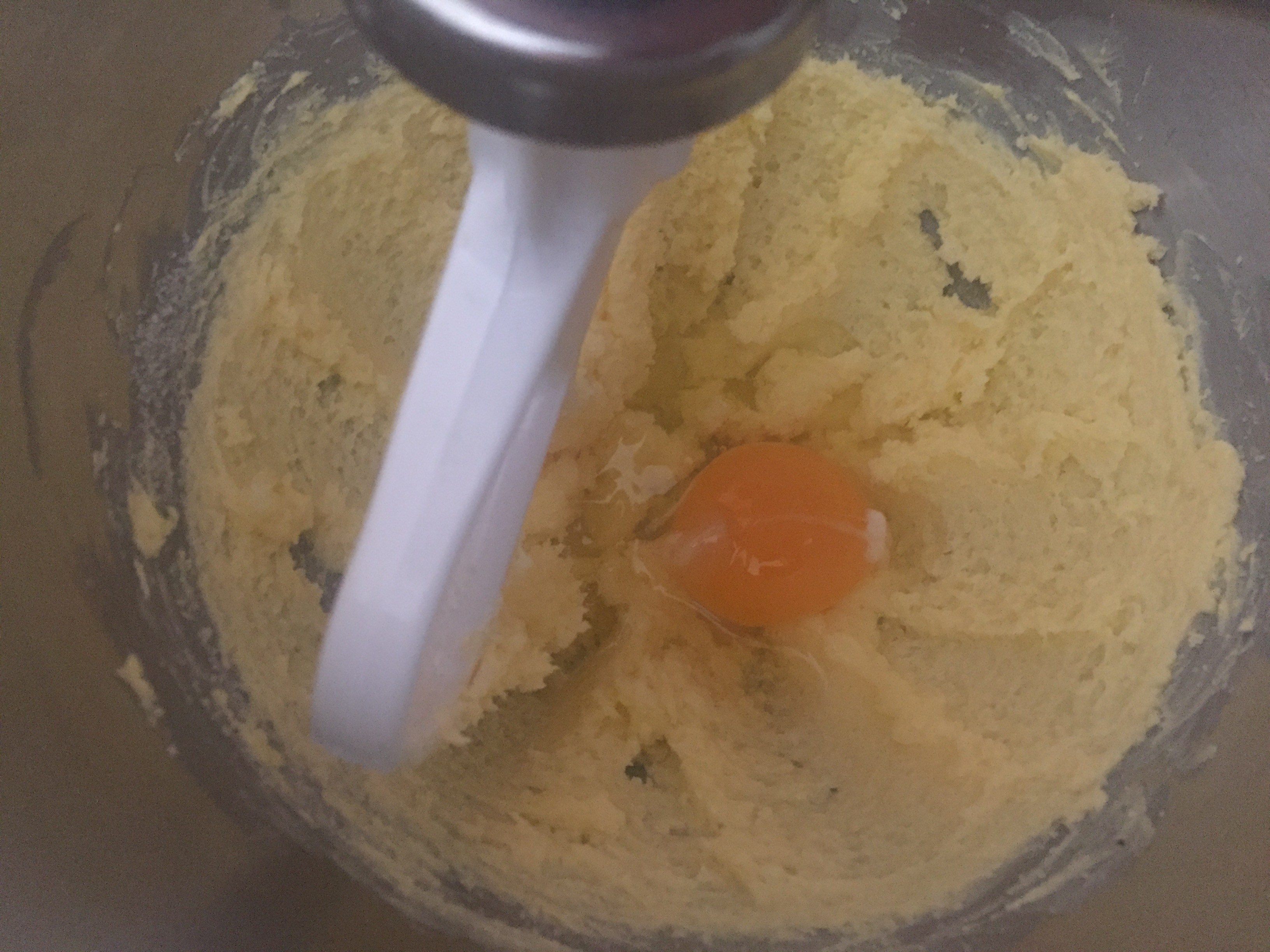 4
Finally add in the flour and fold with a spatula, until no more flour is showing.
5
Place your mix into a 9 inch spring form greased tin, and smooth out to even. Then place into your pre-heated oven for 15 mins.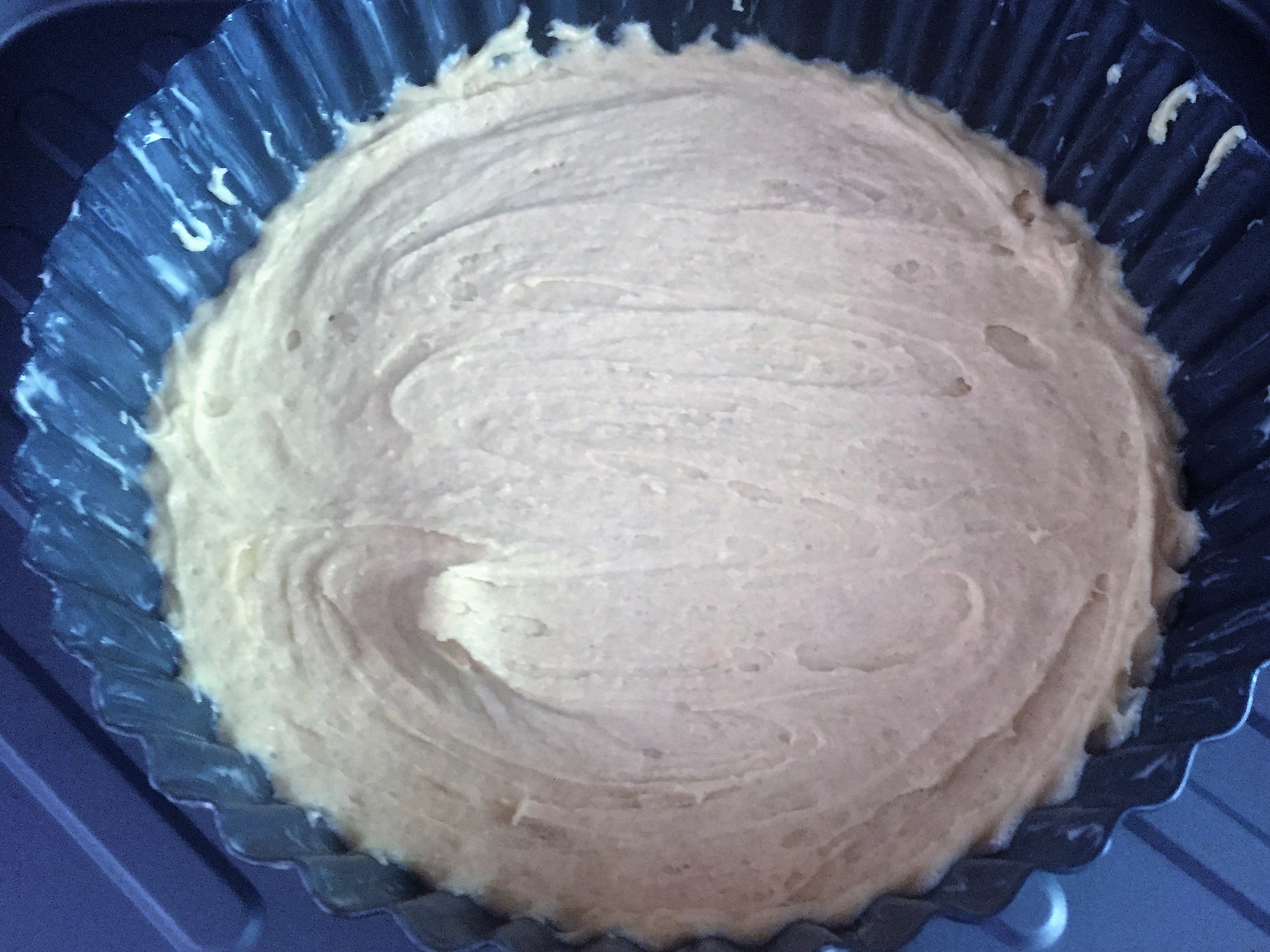 6
Place all the Almond Topping ingredients into a pan, and stirring continuously over medium /low heat, bring to the boil. This should take some 10 minutes, lower the heat and continue to stir until the 15 minutes of you cake are done. Your Almond mix should look something like this: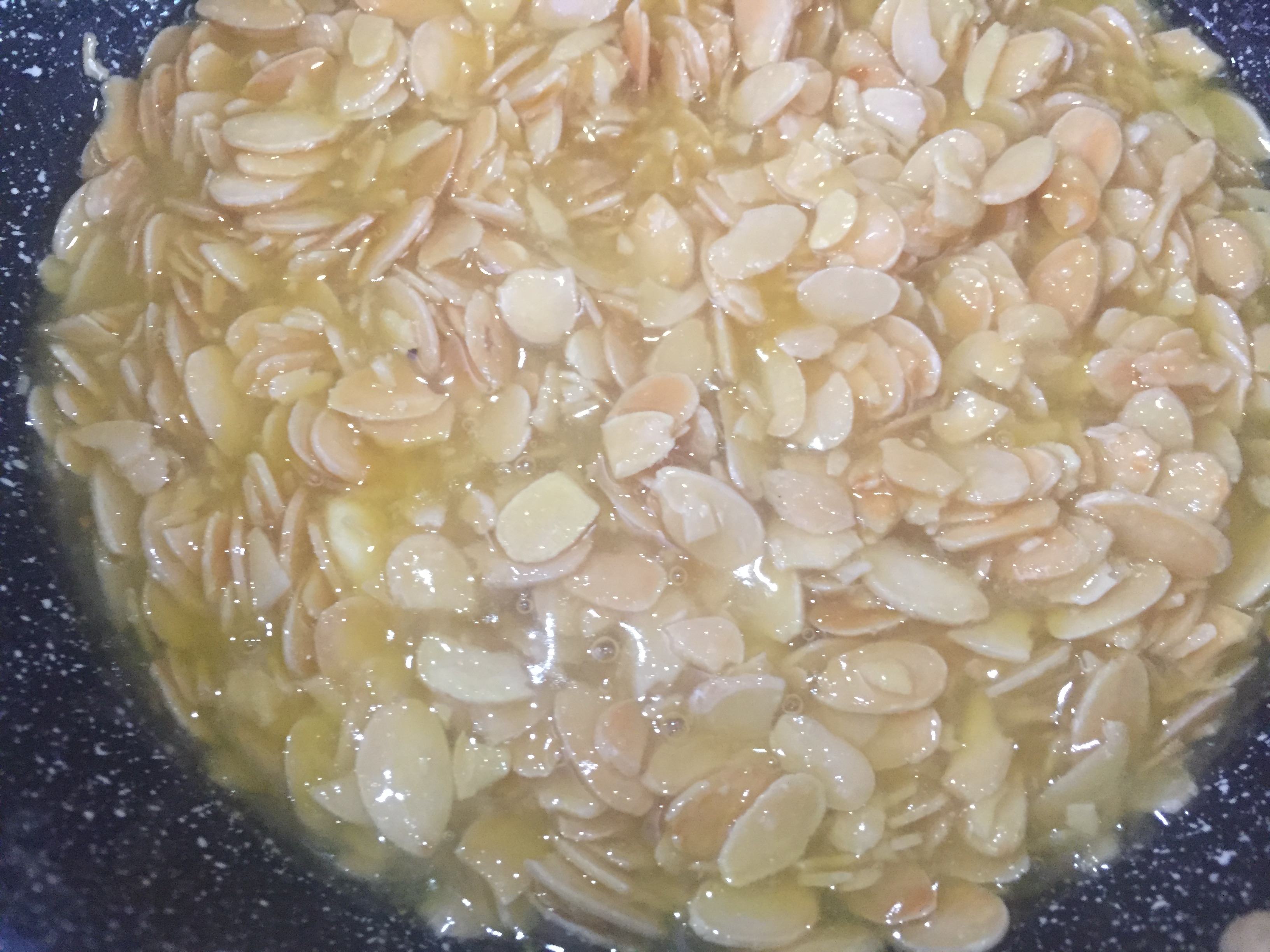 7
Carefully remove cake from oven, and pour slowly pour the Almond mix over it, smoothing out so that it evenly covers the whole surface. Place back into the oven for a further 20 minutes.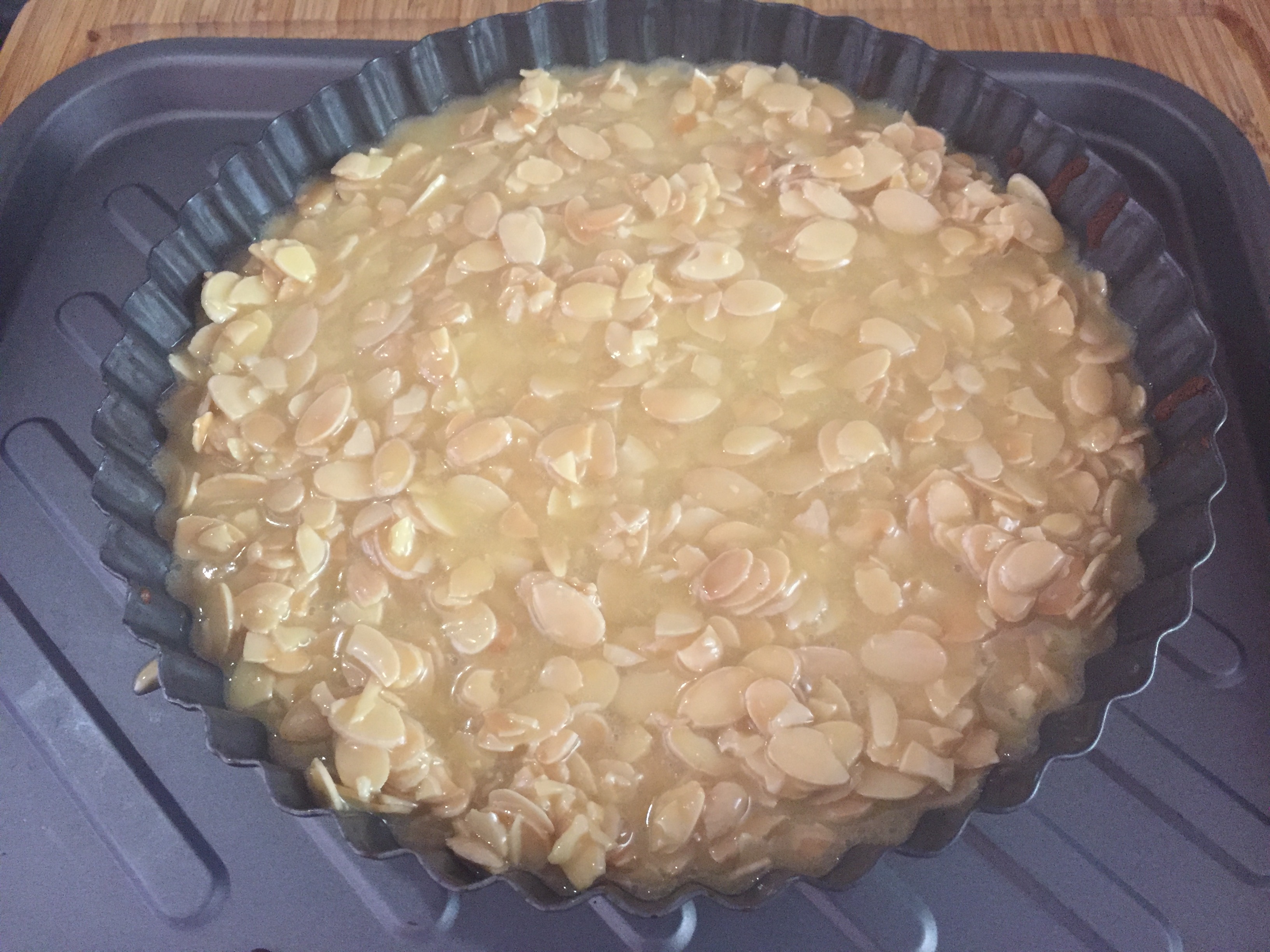 8
After 20 minutes, check that the cake is done, by inserting a toothpick into the center, which should come out clean when extracted. If not then return to oven and repeat this step at 5 minutes interval until the toothpick comes out clean. By now your topping should be a nice golden brown.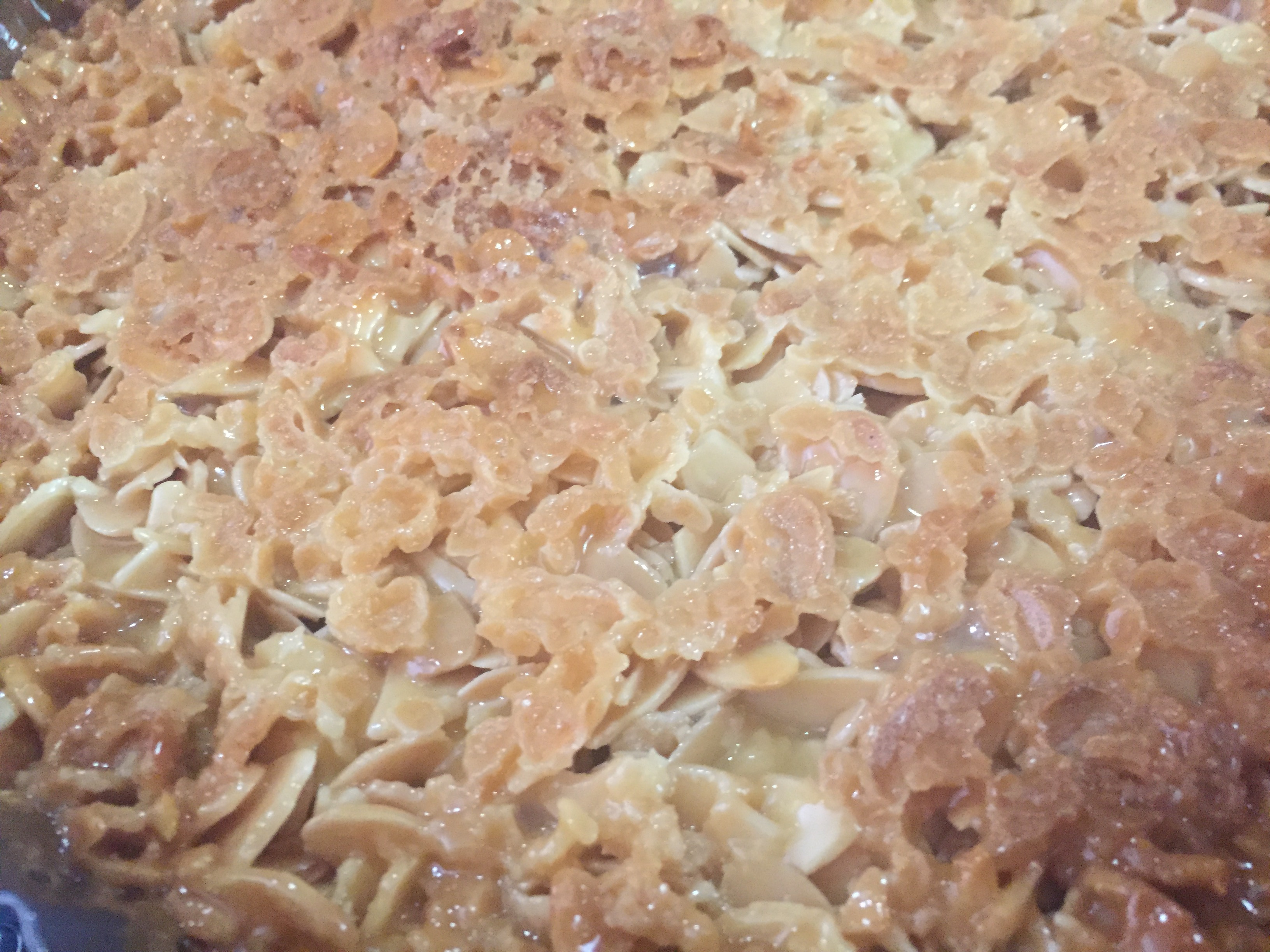 9
Allow to cool on a wire rack completely, before removing from tin. Plate and serve.
10
Lely's cake - a taste of decades gone by at CosyKitchenCorner