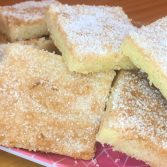 Lemon shortbread
Lemon shortbread is synonymous to summer time tea. After all what is a proper afternoon tea if it doesn't contain at least one type of shortbread (and scones, afternoon tea needs to have scones for sure).
Like the majority of recipes in the blog, this one hails from my grandmother's repertoire, although she called them Scottish biscuits, but it is a type of shortbread biscuit, so I'm renaming it Lemon shortbread because I'm adding in the lemony goodness to this one.
Its a quick and easy recipe to make – in all honesty I never  find an actual recipe to be difficult, as long as the steps are easy to follow, and this one is extremely basic- and the end product is a melt in your mouth goodness that will have you going for seconds and even thirds.
So give this one a try, you won't be disappointed and your family and friends will love you for it.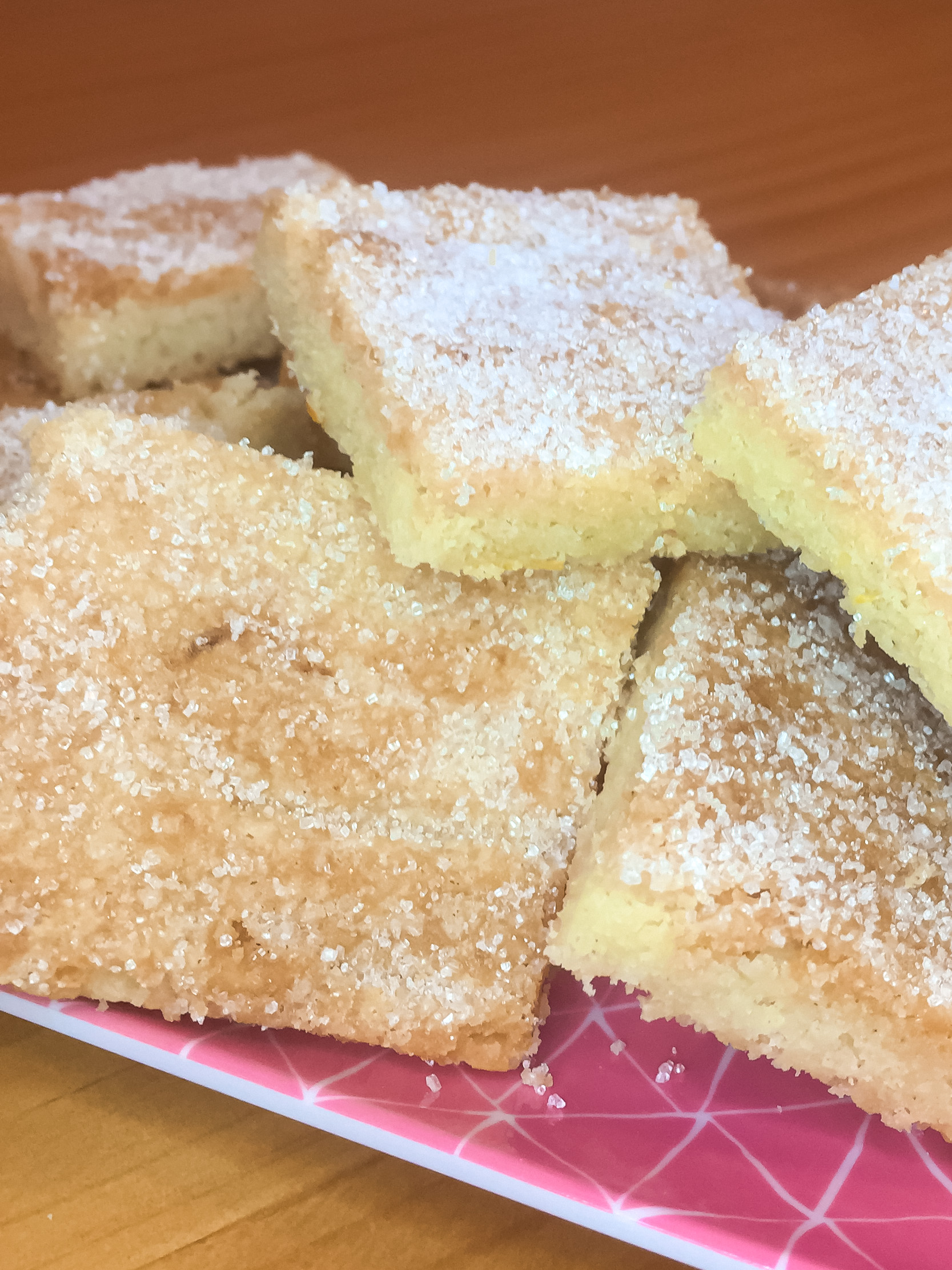 Ingredients
175g Plain Flour
175g Unsalted butter at room temperature
70g Icing sugar
Grated zest of one lemon
1/4 teaspoon lemon extract
Pinch of salt
1-2 tablespoons granulated sugar for topping
Instructions
1
Butter and line a square 9" pan.
2
In a big bowl, cream your softened butter and sift in the Icing sugar. Mix both ingredients until sugar is just absorbed.
3
Add the lemon zest and lemon extract. Mix.
4
Combine the flour and salt, and sift into the wet ingredients in two additions. Fold in, making sure that all the flour is mixed in before adding the second half of the flour.
5
Place the mix into your tin, mix will be wet and sticky, so with the help of a spoon, distribute it evenly throughout the pan. Then create a lined pattern on top with a fork and sprinkle the two tablespoons of granulated sugar over the pattern.
6
Cover with cling film and refrigerate for a hour. 10 mins before your hour is up, preheat your oven to 160c.
7
Bake for 25 mins, then remove from heat, and allow to cool for some five minutes.
8
Whilst shortbread is still hot, carefully cut out your biscuit slices, and allow to cool on a wire rack until completely cold.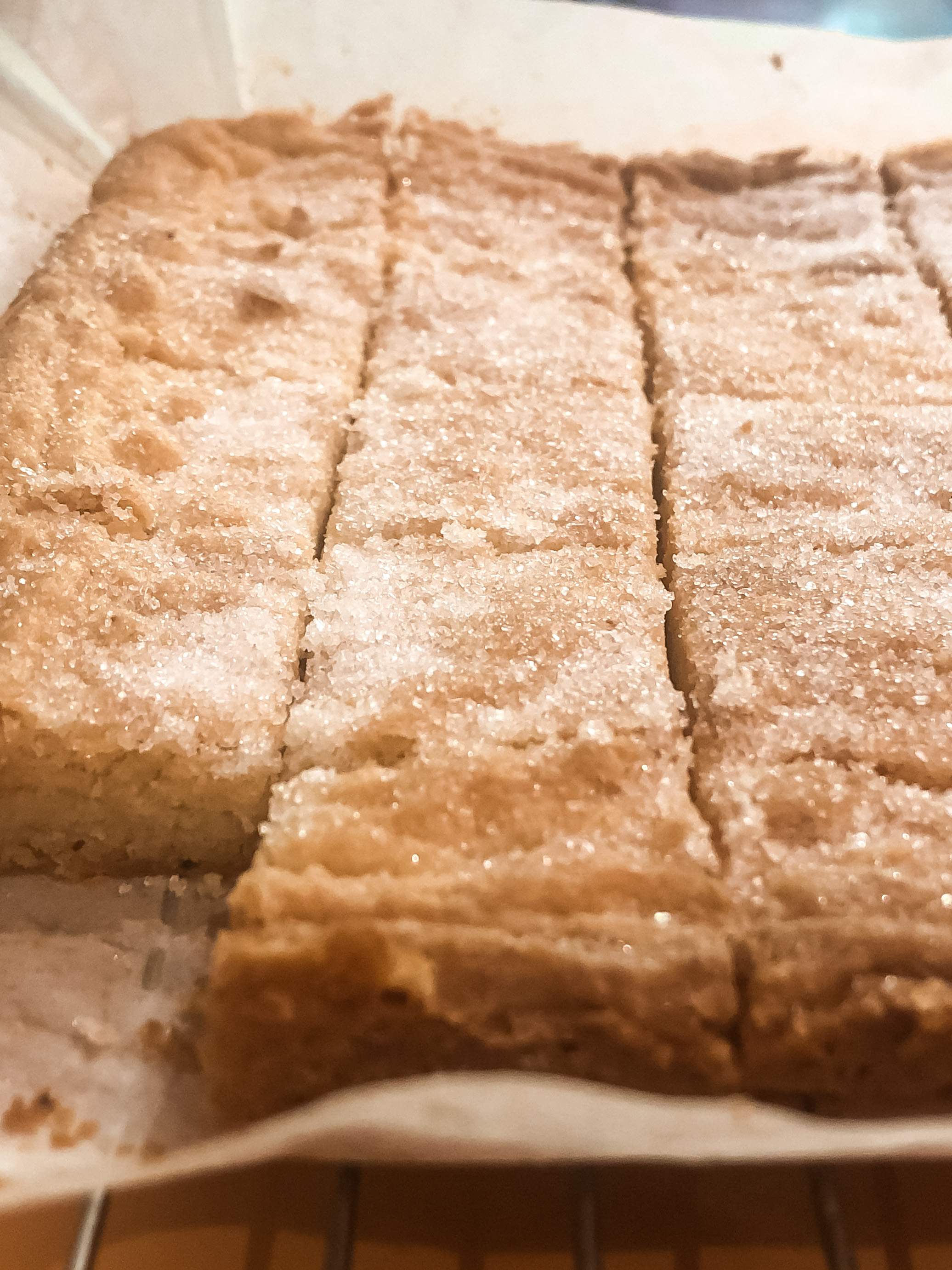 9
Once cool, plate up and serve.
10
Mmm yums. Lemon shortbread CosyKitchenCorner style. Enjoy