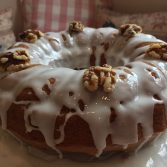 Pumpkin Cake
As traditions go, this cake is a slice of history. I can't imagine that life during the second world war or after could have been easy for my family. My grandmother was separated from her husband and sent to Madeira during the war, where she had to look after her father, four children and a host of other cousins and aunties who were all sent together to see the war through there.
Life back in Gibraltar after the war, could not have been easy either, missing family members, and a new life to build must have proved a challenge to many, however, I know that a family gathering and good food was how my family got through the bad times, and celebrated the good ones. I can clearly see my grandmother, standing by her coal oven and baking away, making sure that no matter what life threw at her loved ones, a warm smile and a hearty meal was always waiting for them when they got home.
When I say that this cake is a slice of history, I mean that this recipe  titled "Pumpkin cake from Madeira" in my grandma's recipe book,  was brought over with her after the war ended, and was probably something she tried during her years away from her home.
So why not read on and learn how to bake a slice of my family history. You can use any pumpkin or squash as long as its sweet, but I especially like the nutty taste butternut squash gives this cake.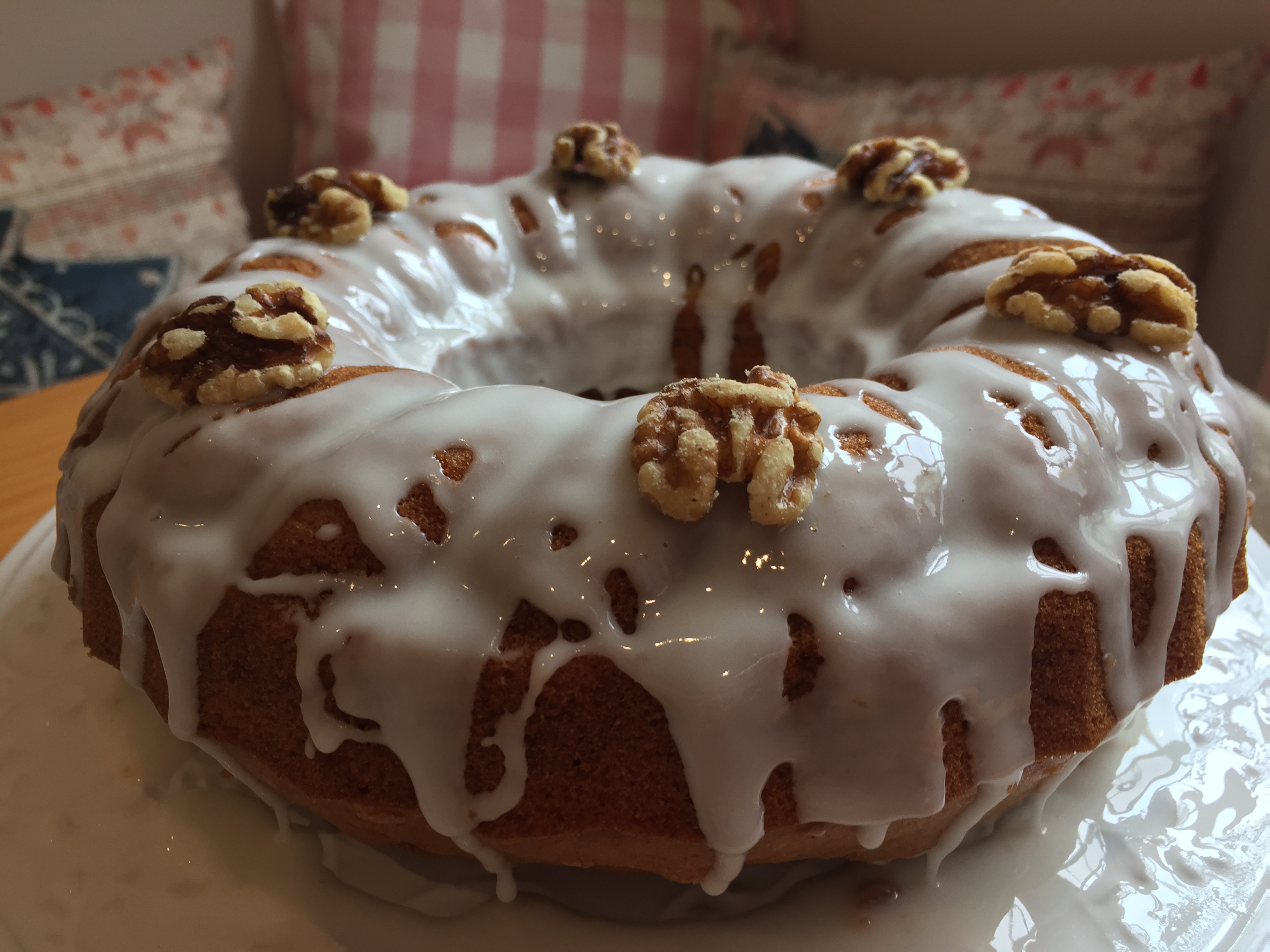 Ingredients
225g Self Raising Flour
250g Pumpkin flesh diced
3 eggs
150g granulated white sugar
50 g diced walnut pieces and 6 whole walnut halves for decorating
100 ml Oil - I use olive oil, but any vegetable oil will do.
1 teaspoon baking powder, 1 teaspoon ground cinnamon and a pinch of salt
ICING: 200g Icing Sugar and 2 teaspoon of milk
Instructions
1
Pre-heat your oven to 175 degrees (fan).
2
If you do not have a microwave, then either roast of boil your pumpkin (with skin on) until its soft and tender, the proceed to extract 250g of flesh. I simply covered my pumpkin pieces with cling film and microwaved them for five minutes until they were soft. Mash them and allow to cool.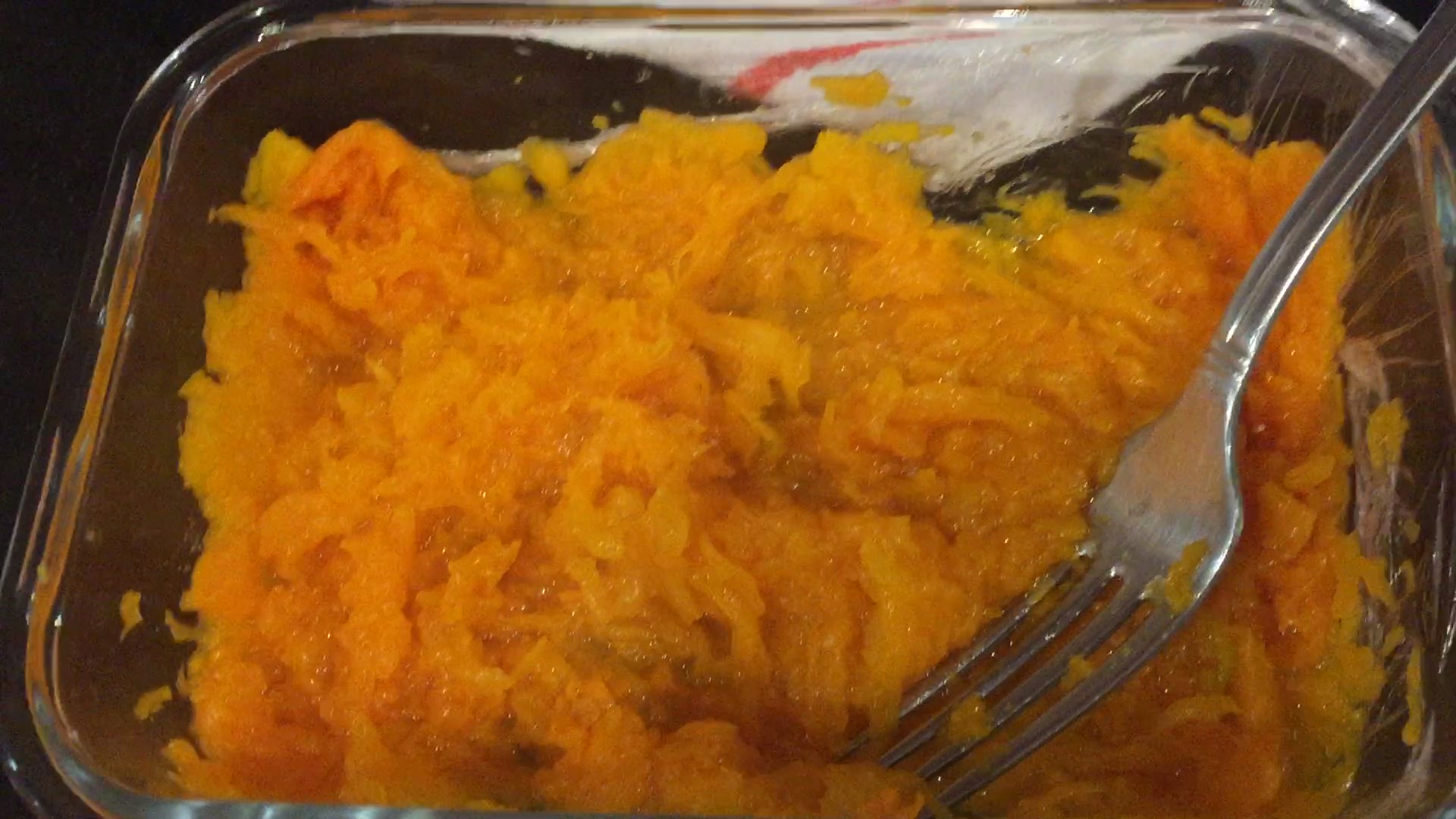 3
In a bowl mix the Cinnamon, Salt and Baking powder with the flour.
4
In the bowl of a standing mixer, whisk the eggs and sugar until yellow and fluffy.
5
Gradually, under a slow whisk, incorporate the flour mix.
6
Then slowly, mix in the mashed pumpkin.
7
Fold in the walnut pieces, and turn into your greased tin.
8
Bake in your pre-heated oven for 35 minutes. Or until the cake is golden brown, shrinks slightly from the sides and a toothpick inserted in the centre comes out clean.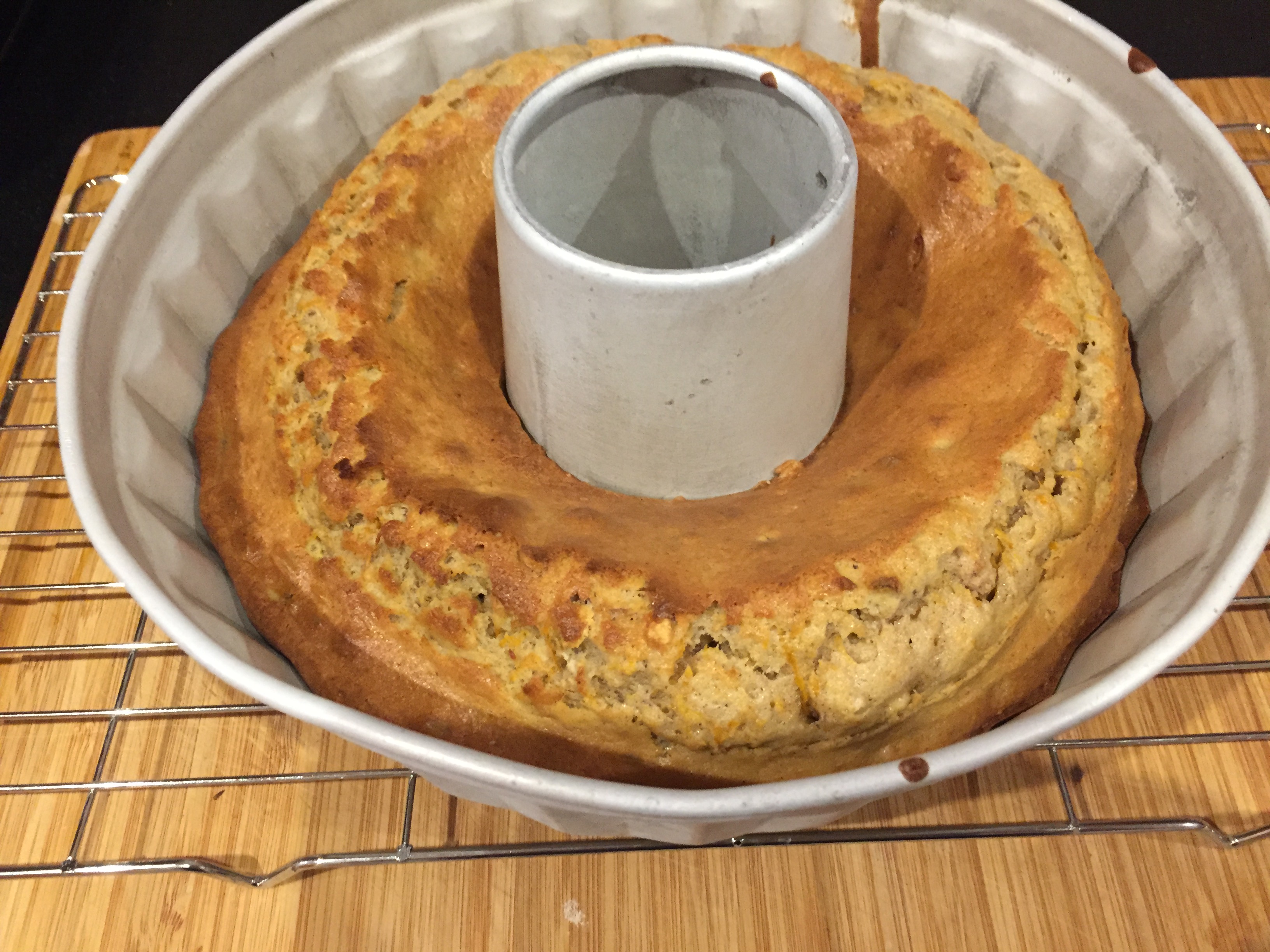 9
Allow to cool fully on a wire rack.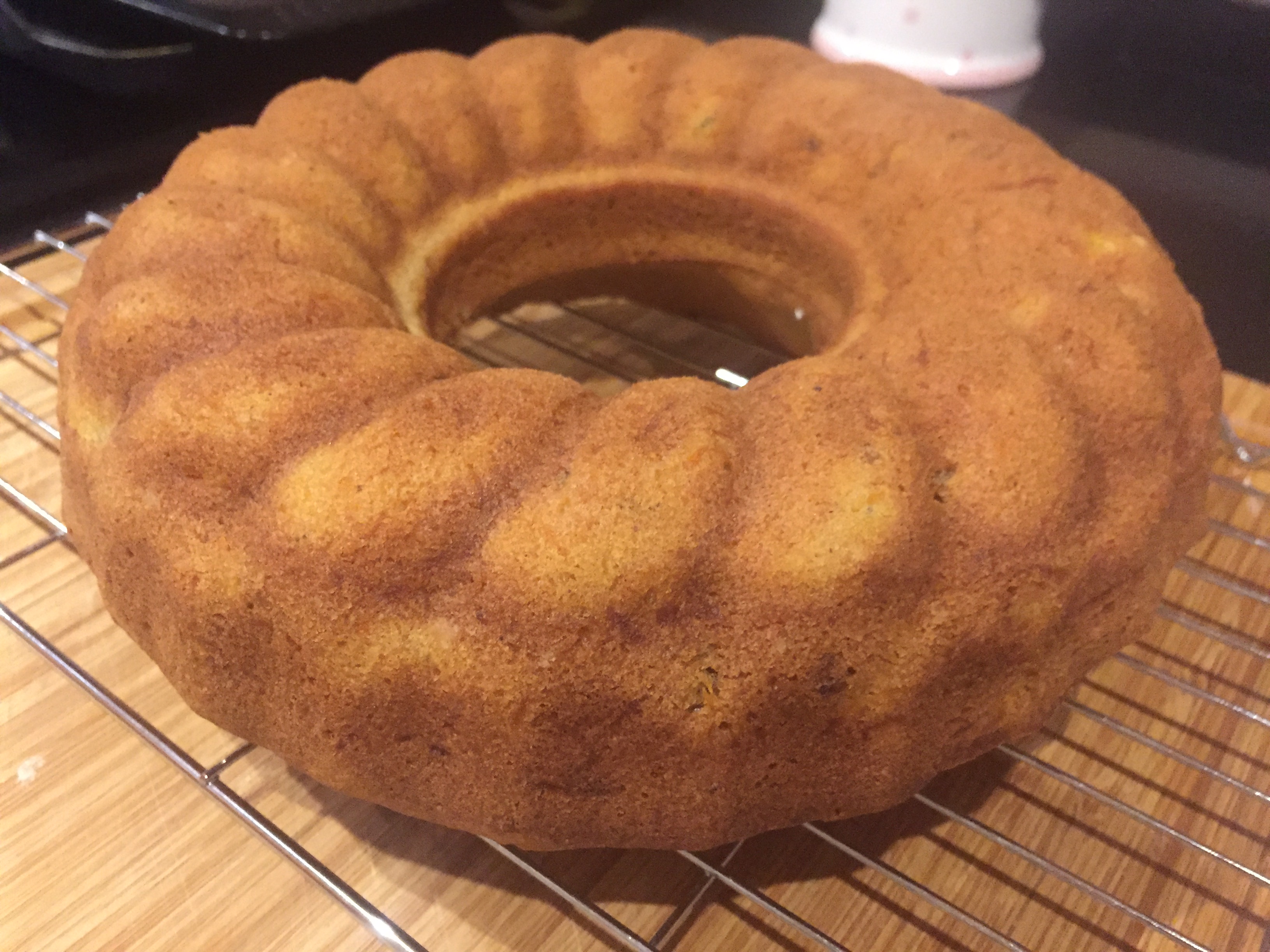 10
In a bowl mix the icing sugar and two teaspoons of milk, and combine until you form a thick paste. You need to be able to drizzle this over the cake, so if its too thick add a couple drops of milk into it until its at the right consistency. Likewise, if its too liquid, sieve in some more sugar.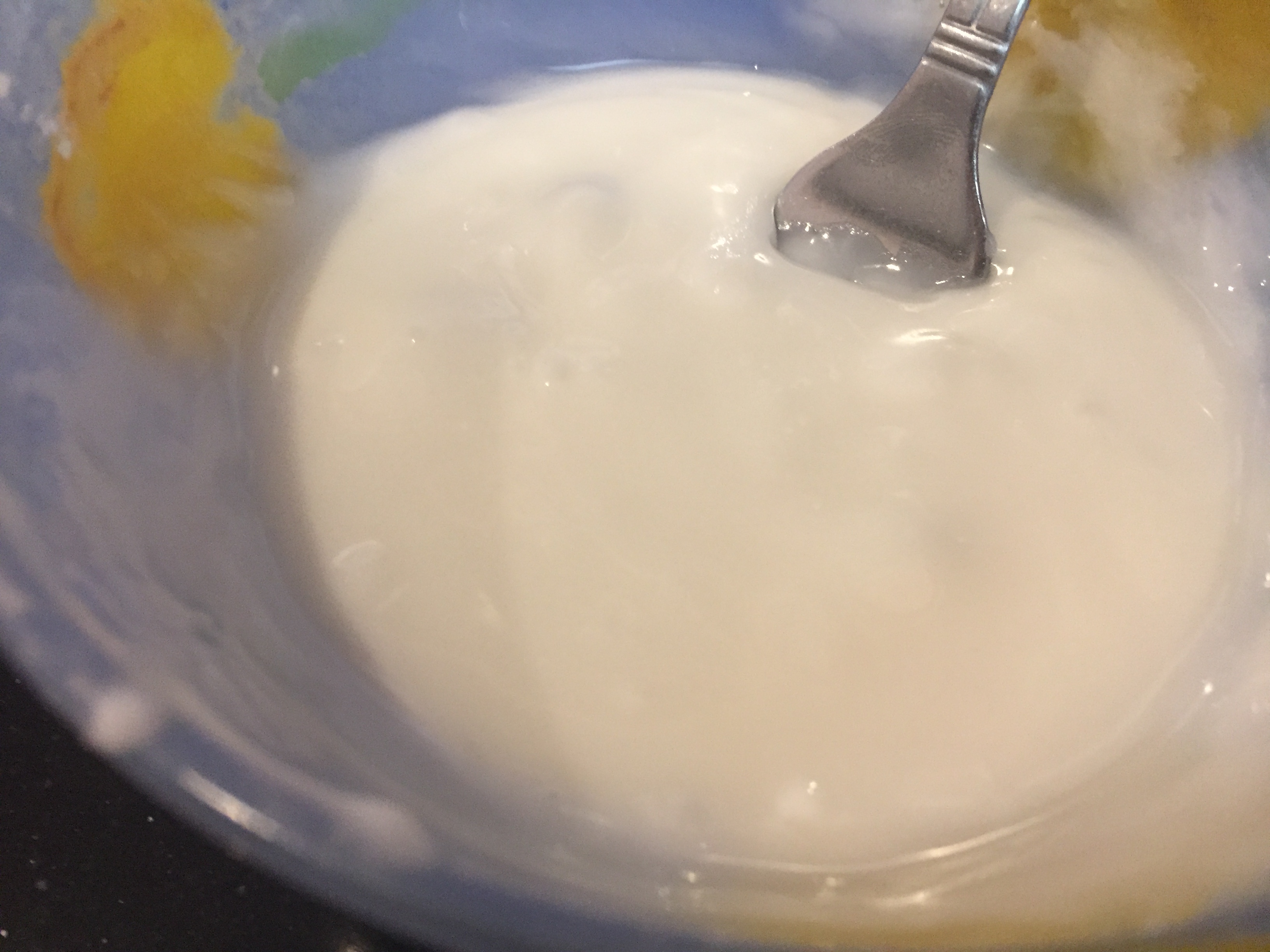 11
Place the cooling rack over a tray, and slowly spoon your icing mix over the cake. Decorate with the walnut halves, and when set transfer onto your serving dish