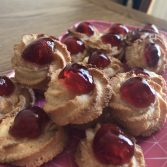 Almond Cherry Biscuit
These are a typical Christmas biscuits, well…my grandmother made them during Christmas time, but they are so good that they are without a doubt, bake any time biscuit. With roots based on the famous Italian " Pasta di Mandorle" these tiny Almond morsels are a  delicious crunchy outside/chewy inside biscuit which are very difficult to resist.
Although the actual recipe is very simple to follow, there is a 12 hour waiting time before baking to allow the biscuit to settle and form a structure as this is a gluten free recipe. Nowadays you could easily add some xanthan gum to the recipe and cut back on the waiting, but I'm following traditional steps and this is the way my grandmother made them.
I hope you try these, they are very easy to make, and will grace your table beautifully. They truly are dressed to impress without much work tiny morsels of delight.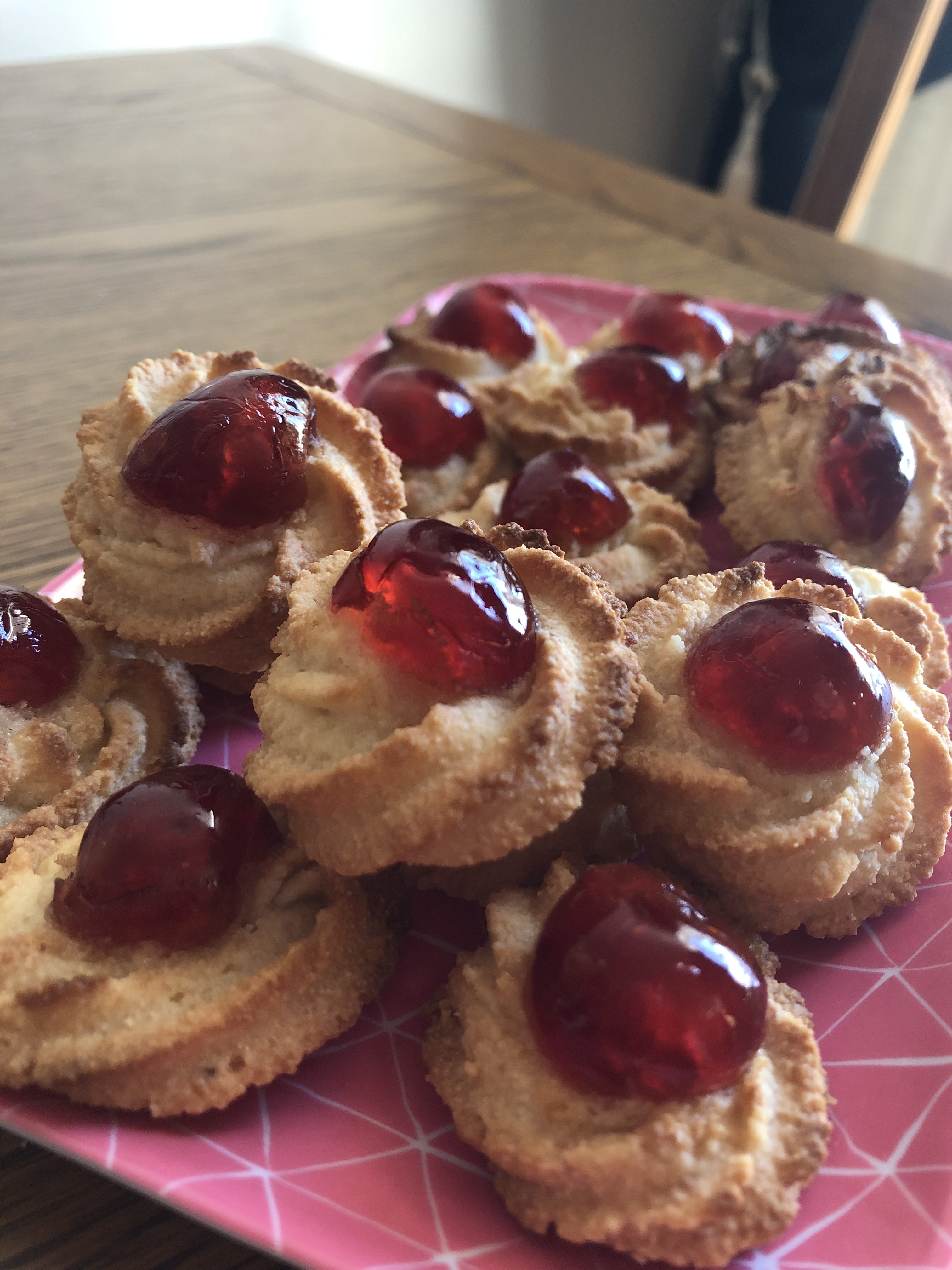 Ingredients
125g Almond flour
55g egg white - yes weigh it out it's important - it's roughly about 2 large egg whites
125g Icing sugar
Zest of one medium Lemon
Pinch of salt
Glacé cherries about 10
Sifted Icing Sugar for final decoration
Instructions
1
Mix the Almond flour and the Icing sugar in a bowl and sift into another bowl. Add zested lemon rind and mix to incorporate.
2
Stir the egg whites and salt until just frothy.
3
Slowly add the wet ingredients into the dry ingredients, stirring constantly until you form a soft and slightly wet dough.
4
Place the dough into a piping bag with a large star nozzle.
5
In a pre lined baking tray, pipe rounds. Then cut your glacé cherries in half and place a half on top of each round. Allow to rest in a dry place, covered with a netting for 12 hours -preferably overnight.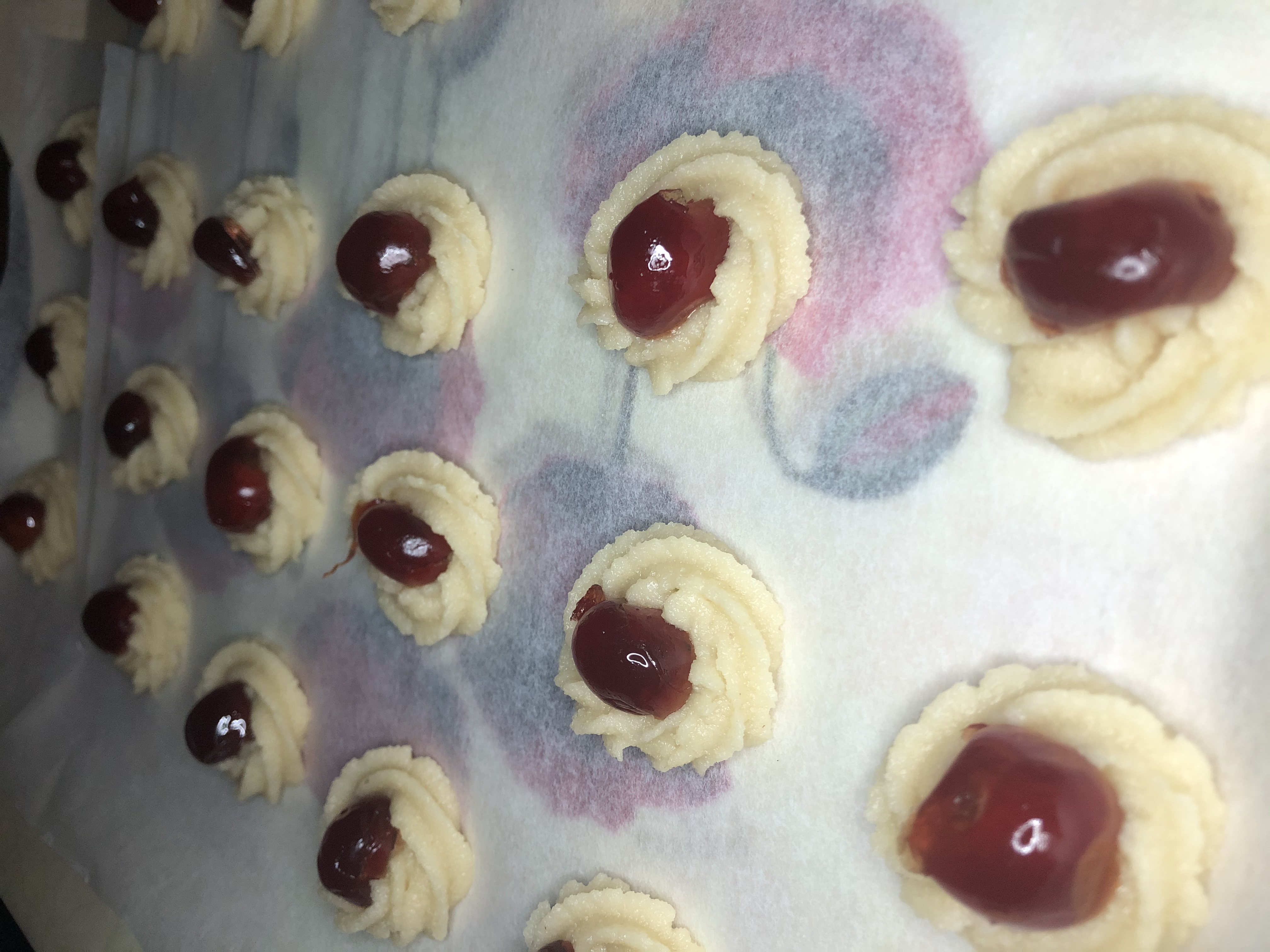 6
Next day. Preheat your oven to 170C.
7
Bake for 15 mins. Check at the 10 minute mark and if they are browning too much, switch off oven, leave door slightly ajar, but allow the biscuits to remain in the oven for the full 15 minutes.
8
Remove and cool on a wire rack.
9
Before serving sprinkle biscuits with sifted icing sugar.
10
Almond cherry biscuits Cosykitchencorner style. Enjoy!