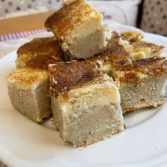 Bread pudding
This is one of those iconic recipes, that every family in Gibraltar has and each one has a special twist to make it special. Some persons add a packet of flan powder, some add fruit, whichever you use, I'm sure it's a little something passed down generation to generation- the way grandmother made it.
This is my grandmother's recipe, and – in my opinion- the best one there is. Yes I am biased!  It's the traditional bread pudding recipe I've been fed all my life, and every morsel brings back memories of a simpler time surrounded by family and endless days spent lazying on the beach.
Give this a try it's great with day old bread, but particularly perfect with day old challah bread – recipe on this website too.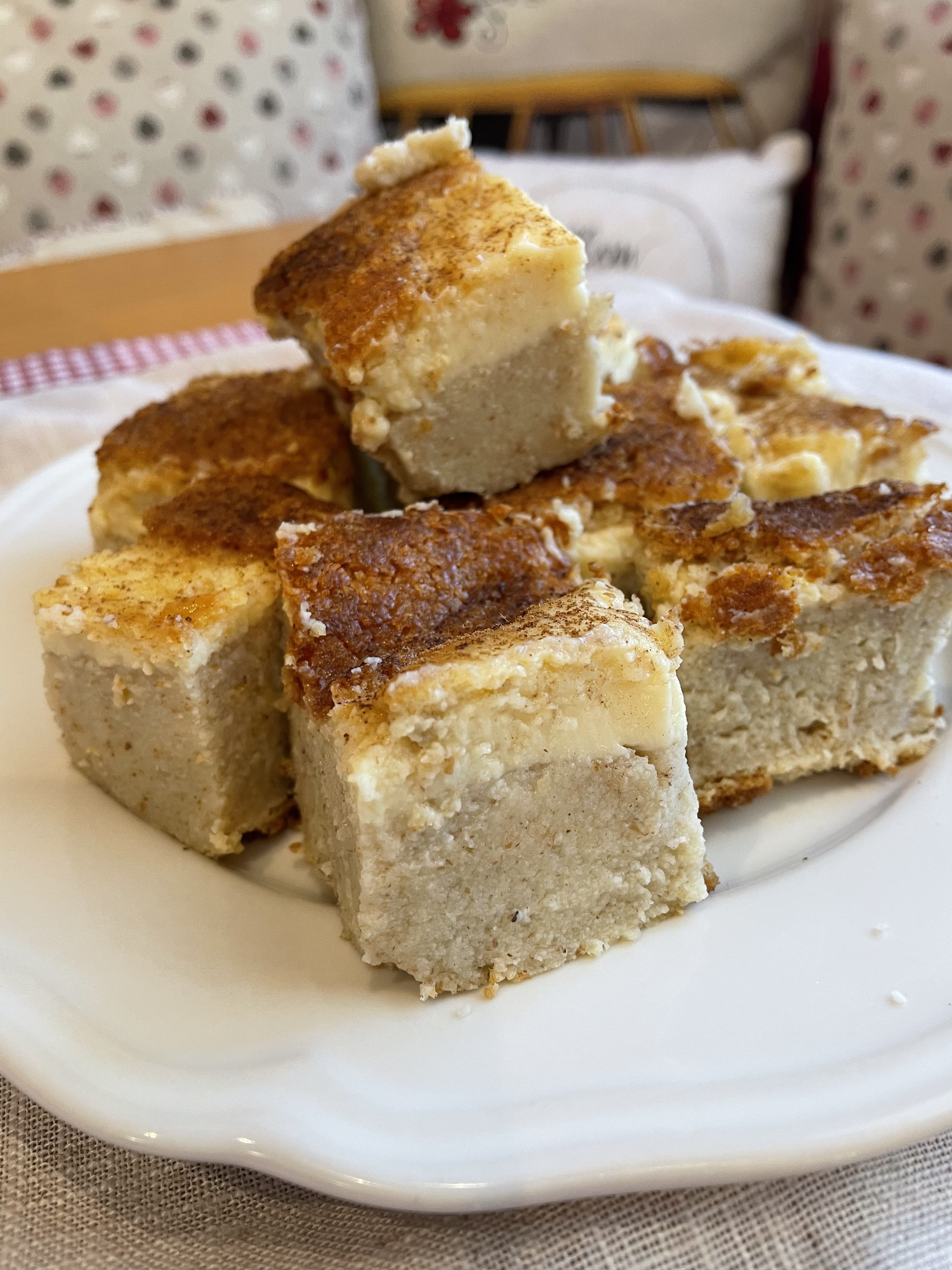 Ingredients
250g crustless day old bread
820g semi skimmed milk
6 eggs
100g granulated sugar
100g melted butter
Pinch of nutmeg
Pinch of cinnamon
Granulated sugar and cinnamon for topping
Instructions
2
Heat the milk, sugar and butter until the latter has dissolved.
3
Add the eggs, spices and mix to incorporate
4
Break the bread into pieces and stir into the wet ingredients. Let it soak for 10 minutes then, with an immersion blend, blend until smooth.
5
Place into a deep pre greased dish. Sprinkle the sugar cinnamon mix on top and bake for 1hr to 1hr 10 minutes.
6
If it's browning too much, cover with a foil lid after the 45 minute mark. Once time is up insert a skewer in the centre and if it comes up clean it's cooked through. The pudding should feel firm when tapped on top.
7
Allow to cool slightly and set in fridge overnight.
8
Cut and serve. Traditional bread pudding CosyKitchenCorner style.