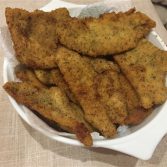 Breaded Chicken
Breaded chicken is a family favorite, and a staple growing up in any Gibraltarian home.
I'd also stake my reputation that before the advent of so many takeways, or online deliviery services, breaded chicken was also the absolute favourite for local families picnicing on the beach.
Easy to pack, just as tasty hot or cold, breaded chicken or "gallina empanada" as we know it locally (thanks to being bilingual), is one of the most sought after recipes for our students going overseas to study in Universities, as well as one of our most eclectic dishes. Everyone has there own little twist which of course makes their own breaded chicken simply the best.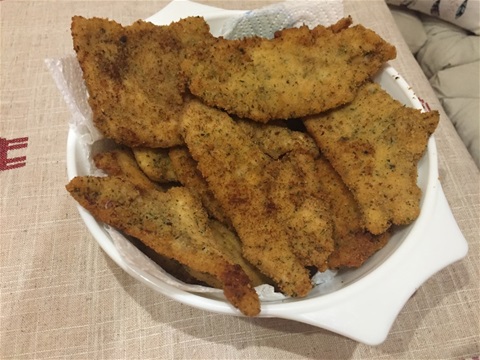 Ingredients
Instructions
1
I made a whole kilo of chicken, but then again I always make extra so that i can freeze ahead and have some dinner easily accessible for a rainy day.
2
There is no rocket science to this, simply beat a couple of eggs in a soup bowl or similar dish, this needs to be big enough to take your chicken slice so don't go too small.
3
Its easier to just make them all before frying, that way you can keep an eye on the hot pan and not be distracted when in the final stages of your dish.
4
1. Place the chicken in the egg mix and coat evenly and thoroughly.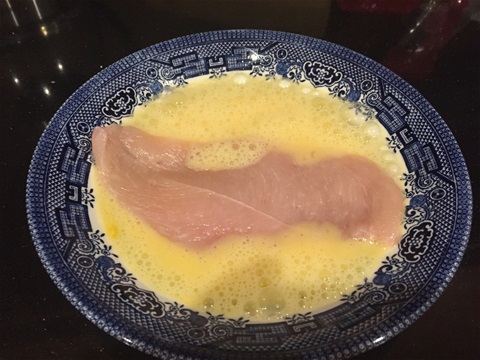 5
2. Place on the bread mix, I previously added some Italian Herbs to my mix, but you can vary this to taste. I also find that a little Cumin gives this recipe a little boost, but just a little mind you as too much can be too strong and overpowering.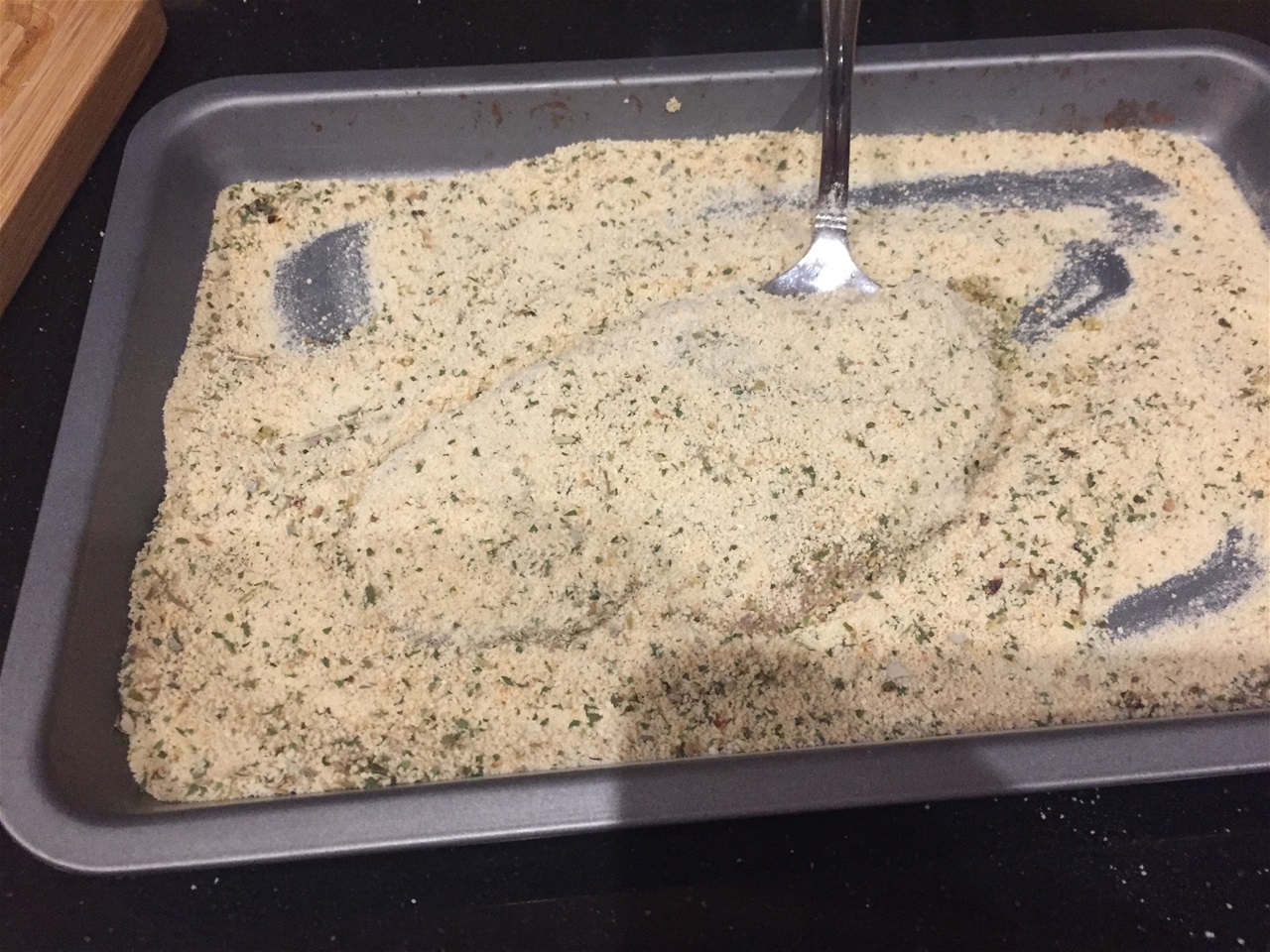 6
3. Then stack loosley until you are ready to fry.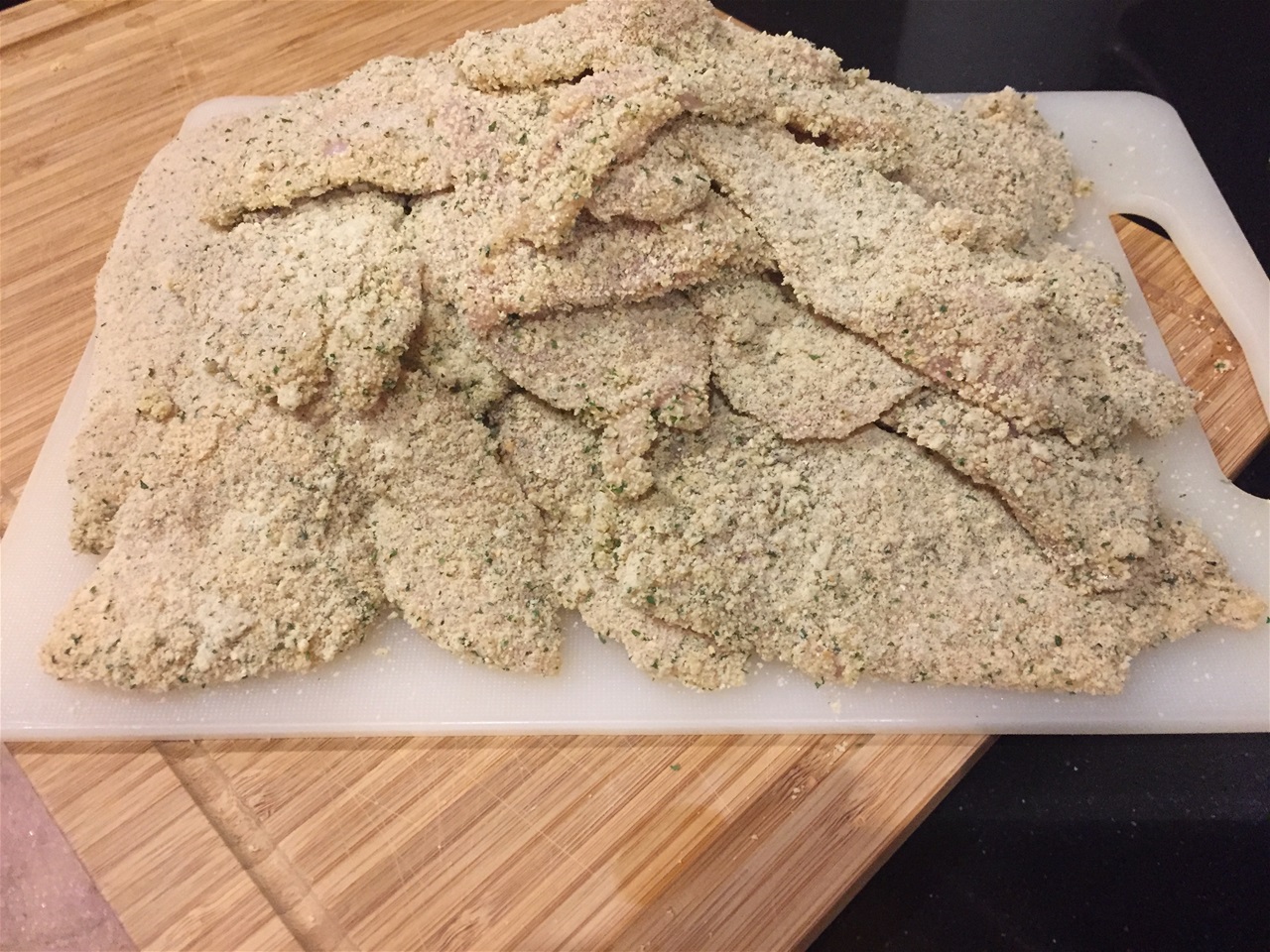 7
I normally go for an olive oil when I make my batch, but of course living in the Mediterranean as I do it is easily available, although nowadays a good quality olive oil can be found in many supermarkets or can be purchased on line. You can also go for any vegetable, sunflower or other flavourless oil if you wish, but my own particular version uses good old fashion Olive Oil.
8
Heat the oil in a medium sized pan, mine is around 20 cm, you need to keep this small as you don't want to add too many chicken slices whilst cooking, as this will lower the temperature of your oil. I find that two big slices or three small ones are just right. Then fry in medium high heat till nice and golden brown.
9
Mmmmm looking good already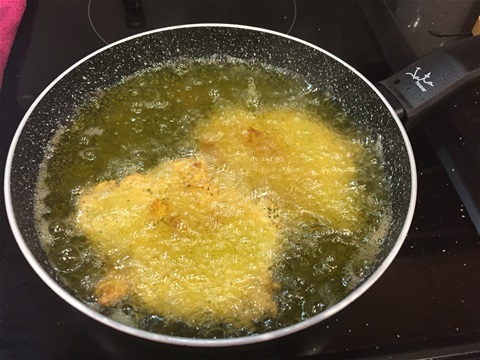 10
Finally just drain on some kitchen paper to absorb any excess oil, and either serve straight away or leave till later, either way you'll be eating the whole lot.
11
I normally serve mine with Jacket potatoes or a simple salad.
12
Final product.. looks yummy right? Will always be a firm family favourite of mine.