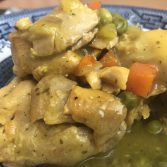 Chicken in Garlic Sauce – Pollo al Ajillo
This Chicken dish, is probably a staple in every Gibraltarian household. However, as with so many other recipes, we tend to add and adapt ingredients to suit our own personal tastes. What can I say!  this is the way we do things in Gibraltar.
As is the common theme with the majority of these recipes this was my Grandmother's adaptation of the classical Chicken stew, and I am sure that the addition of peas, was because my Grandfather loved this veg to addiction. On more than one occasion I remember my grandmother telling my grandfather that "peas are not ingredients in this recipe" but my granddad would only out stare her until she succumbed and added them into the stew, or served them alongside the dish.
I hope you try this simple dish of chicken stewed to perfection in garlic sauce, as I am sure it's going to fill your house with  hunger inducing aromas and your belly with the comfort of good home made bliss.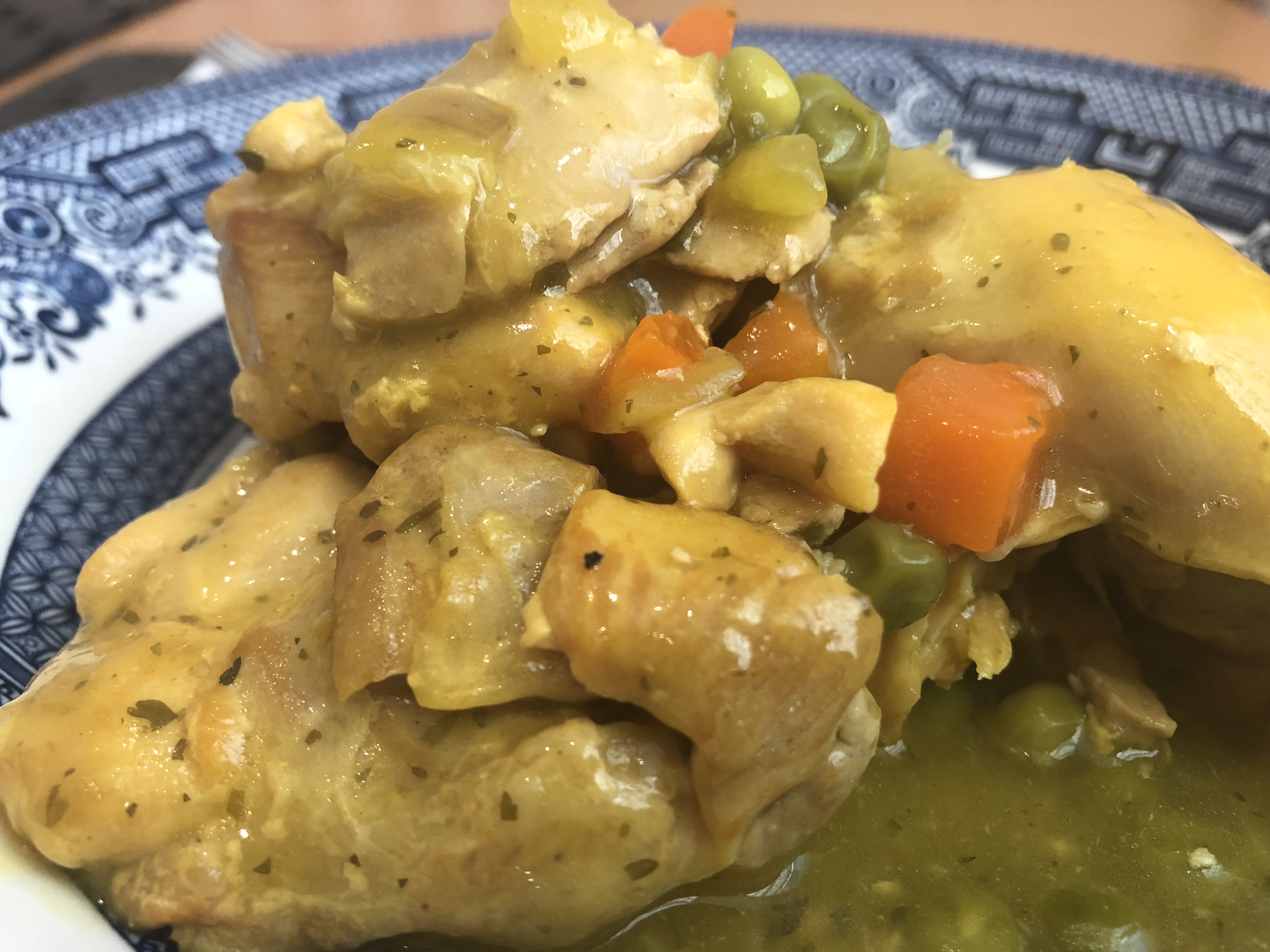 Ingredients
8 pieces of chicken thigh - i like to remove the skin from my chicken but you can leaves these if you prefer.
10 cloves of garlic - I use them whole but you can slice or mince them if you prefer. You can also use as much or as little garlic as you like, but i find that 10 cloves gives the stew a strong but not pungent flavour.
1 medium sized onion finely chopped
1 medium sized Carrot finely chopped
2-3 ribs of celery - threads removed and finely chopped
1 cup peas - fresh or frozen
2 cups white wine
Chicken stock as required
1 teaspoon of saffron powder
2 Bay Leaves
2 Sprigs of fresh thyme
Salt and Pepper to tast
Olive oil for browning chicken and sauteing the veg.
Instructions
1
In a large saucepan add some olive oil and brown the chicken pieces until golden brown. Then remove.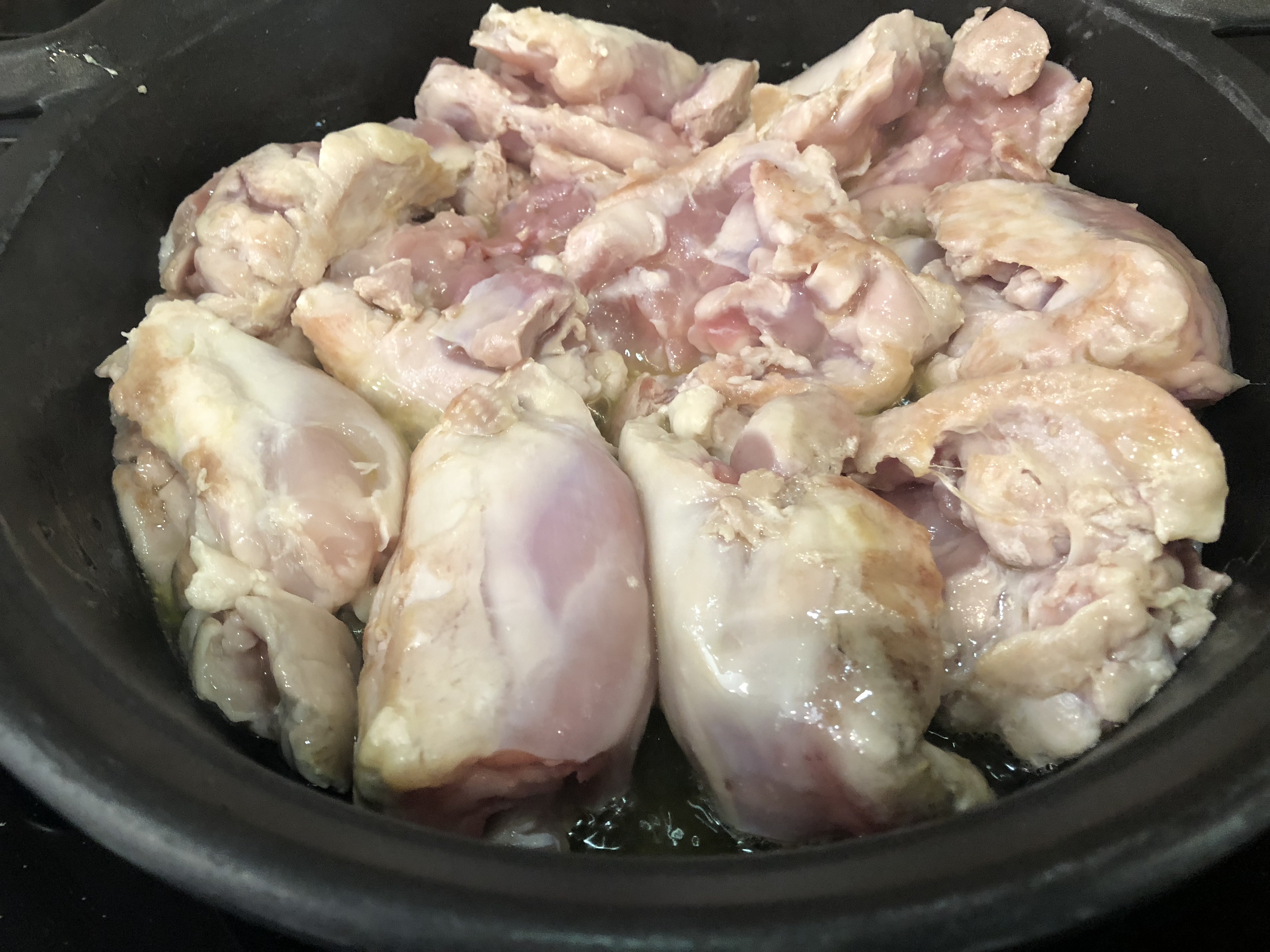 2
Add some more oil if needed, and gently saute the onion, carrot, celery and garlic until they become soft and translucent. Add the bay leaves, saffron and thyme and cook for another 2 mins.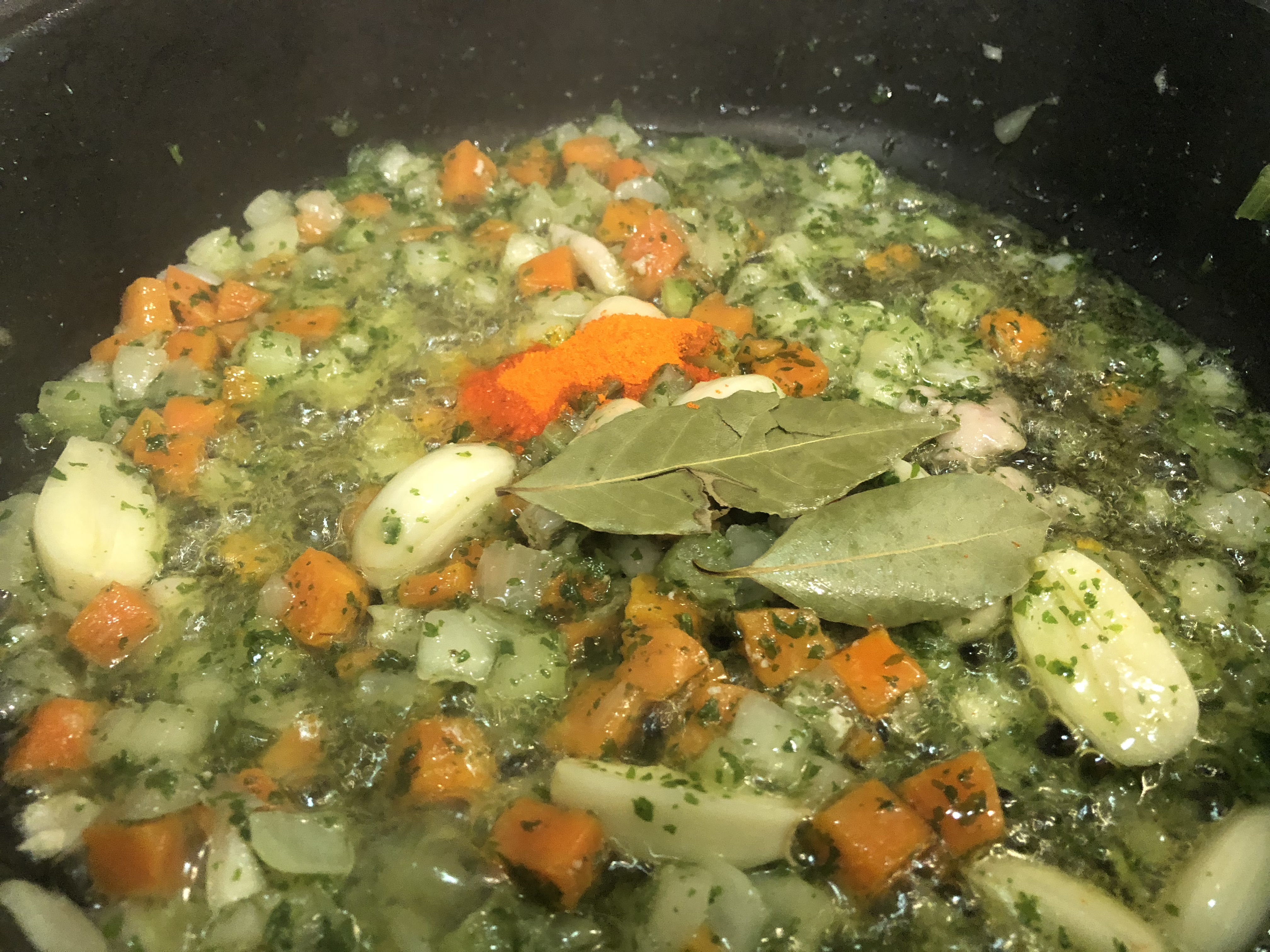 3
Return the chicken pieces to the pan and cook for another couple of minutes. Then add the wine, chicken broth and peas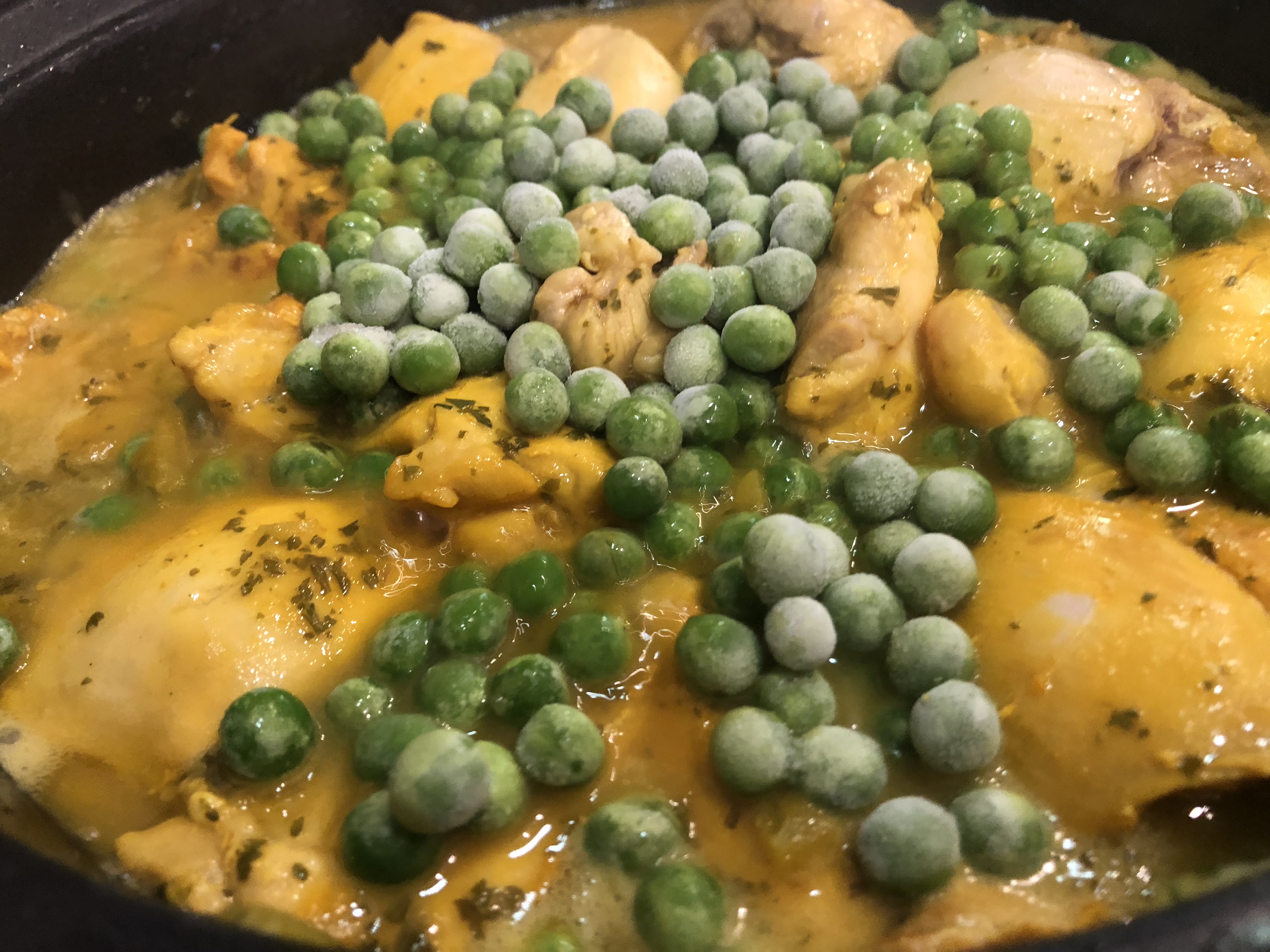 4
Reduce the heat, cover and allow to simmer for 25 to 30 minutes, or until the chicken is tender and fully cooked. Stir occasionally to ensure the chicken does not stick to the bottom of the pan.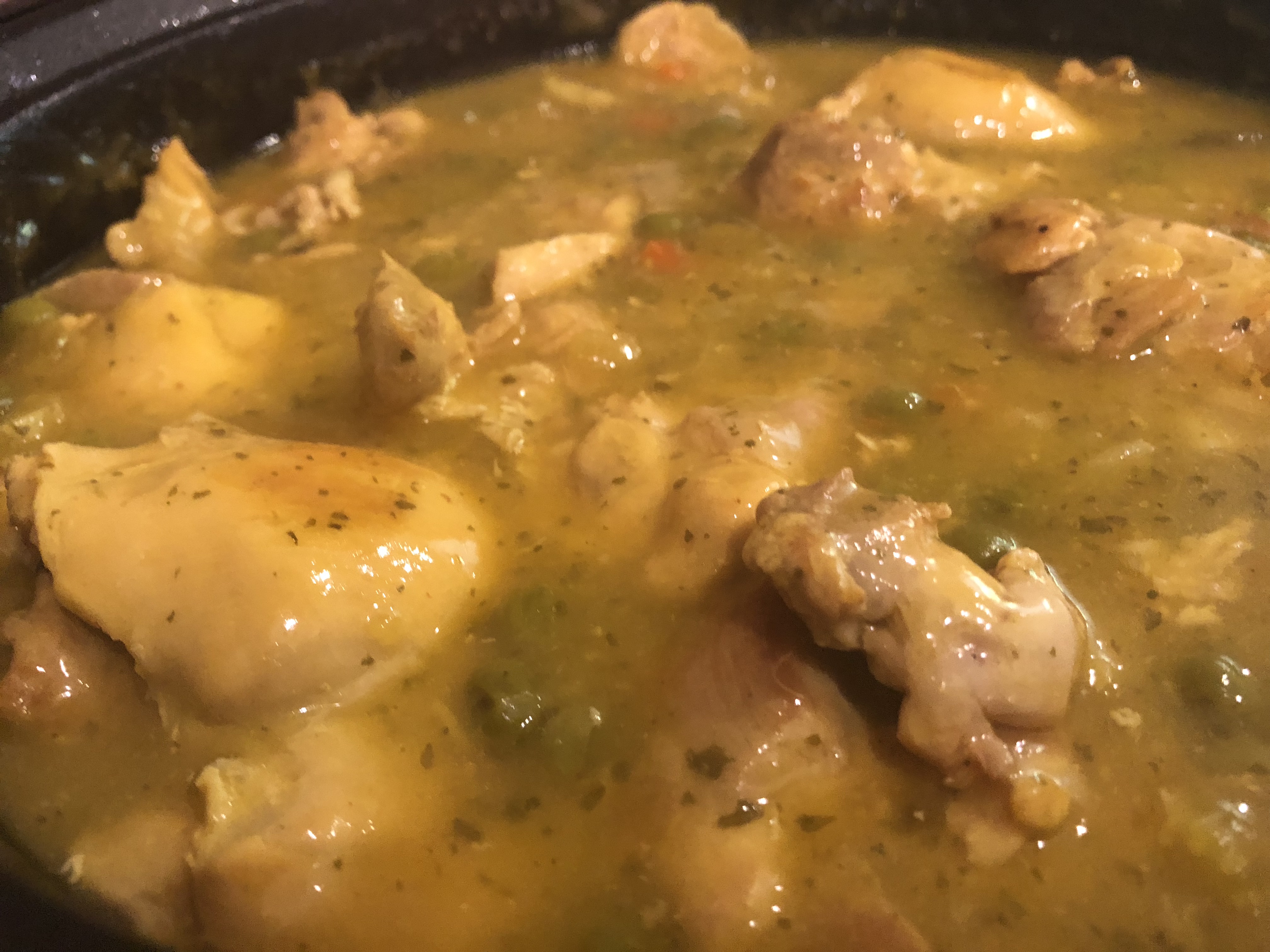 5
Plate up and serve with either mashed potates or rice.
6
Yummy chicken in garlic sauce brought to you by cosykitchencorner.