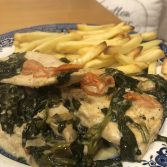 Chicken in a creamy spinach sauce
Although Chicken and Spinach were a staple in my grandmother's kitchen, I can't  honestly say that this recipe is based on one of hers. More so, I think this dish came about in an "what do I have in my fridge to cook" scenario, and has since evolved into the yummy goodness it is today.
Chicken and Spinach are a great combination. Add to that a creamy silky sauce, and your dish just got elevated to a match made in heaven. To say that this recipe is delicious is an understatement. It is so much more than delicious.
Serve it up with chips, rice or even with pasta, and your good to go. An easy dish to prepare, using simply nutritious ingredients, which will keep your family asking for more every time you make it.
I hope you enjoy this dish as much as we do.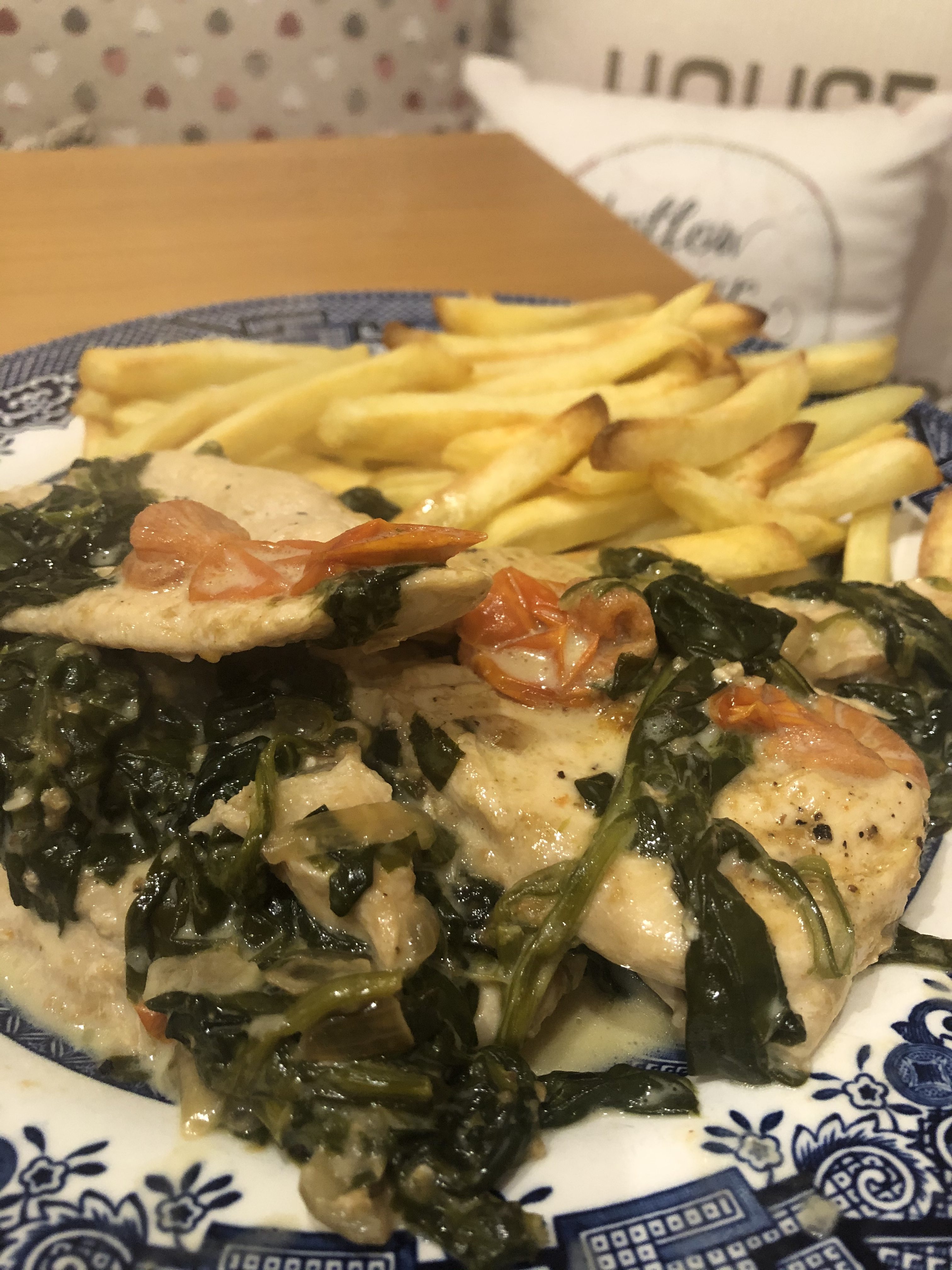 Ingredients
4 chicken breasts - either whole or sliced - whichever you prefer.
1 medium onion diced
2 garlic cloves - thinly chopped
150g Parmesan Cheese
200g spinach leaves - washed and dried - if your leaves are too big chop them up slightly but don't make them too small as they will wilt when cooking.
200ml cooking cream.
200ml chicken stock (if needed).
Handful of cherry tomatoes, or around 100g chopped mushrooms - you can use both if you like.
Salt and pepper
Oil and a knob of butter for sautéing
Instructions
1
Season your chicken breasts, and brown in some oil. Remove from pan and leave on a covered dish for now.
2
Add some more oil and a knob of butter to the pan, and gently sauté onions till translucent- about five minutes. Add the garlic and cook for a further minute.
3
Add the spinach leaves, and allow to wilt, stirring now and again to prevent burning.
4
Pour in the cream and bring to a simmer, if you feel your cream is not enough liquid to cook your chicken breasts in, then add a little chicken stock to it.
5
Add the cheese and stir to mix it all in.
6
Add the cherry tomatoes, mushroom or both if you like, to the pan, and stir to combine. Cook for one minute.
7
Incorporate the chicken back into the pan, making sure the breasts are covered with the sauce. Place the lid on and gently simmer for 15 to 20 mins.
8
After twenty minutes this is what your dish should look like.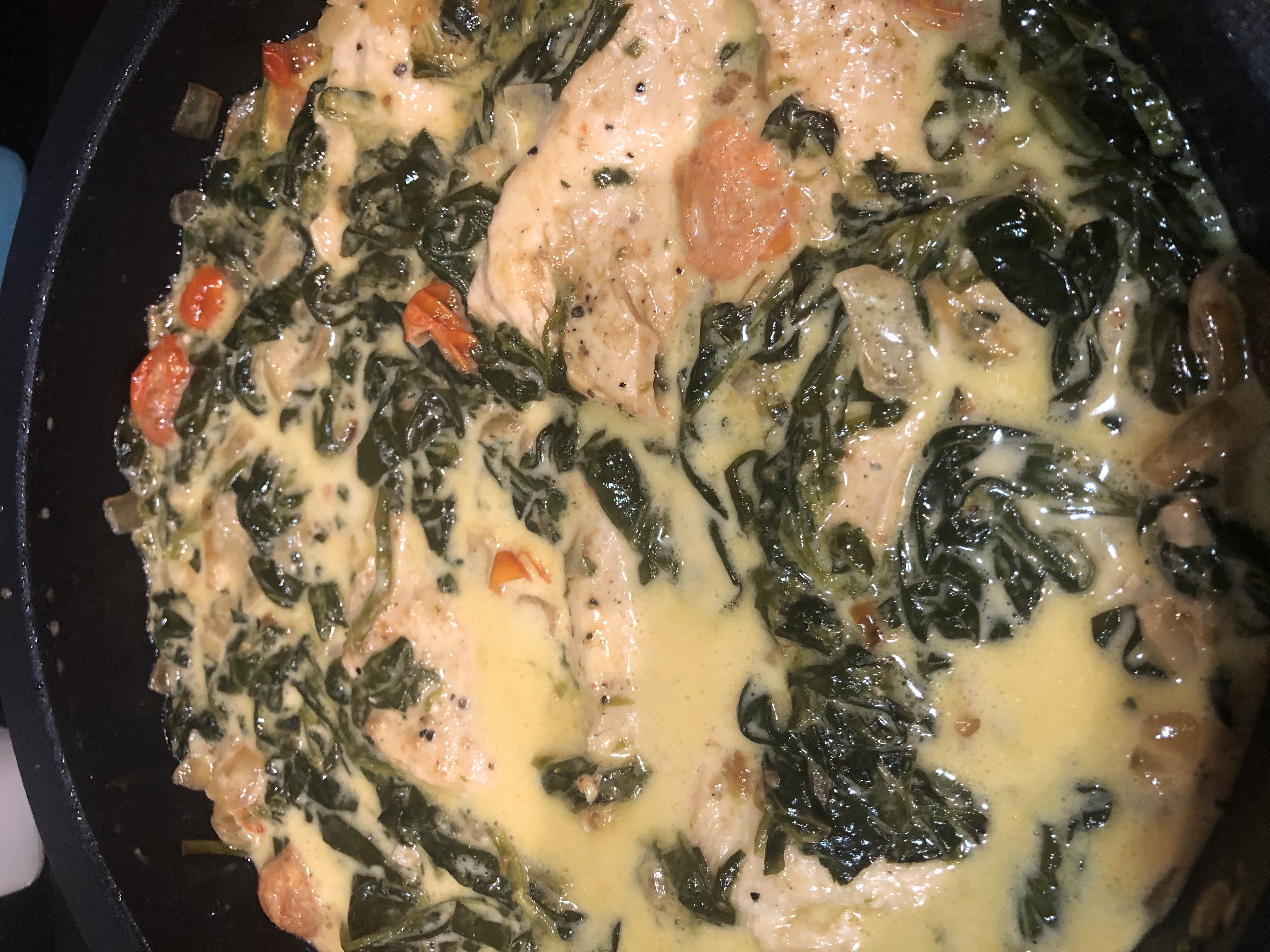 9
Plate up and enjoy. Chicken in creamy spinach cosykitchencorner style