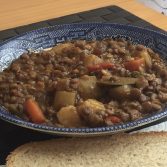 Lentil Stew
This Spanish-style lentil stew is easy to make with very simple ingredients.
Once again my grandmother's recipe comes to the rescue, and although she added Chorizo and Morcilla ( blood pudding) to hers, I more often than not omit them and proceed to make up the vegetarian option. It never ceases to amaze me how by mixing the right simple ingredients, you can make a dish fit for a feast.
Filling and nourishing, this recipe is great for chilly evenings, freezes very well, and is just the perfect amount of sinful to become a great comfort food dish.
I hope you try this out. I'm sure your family will love it.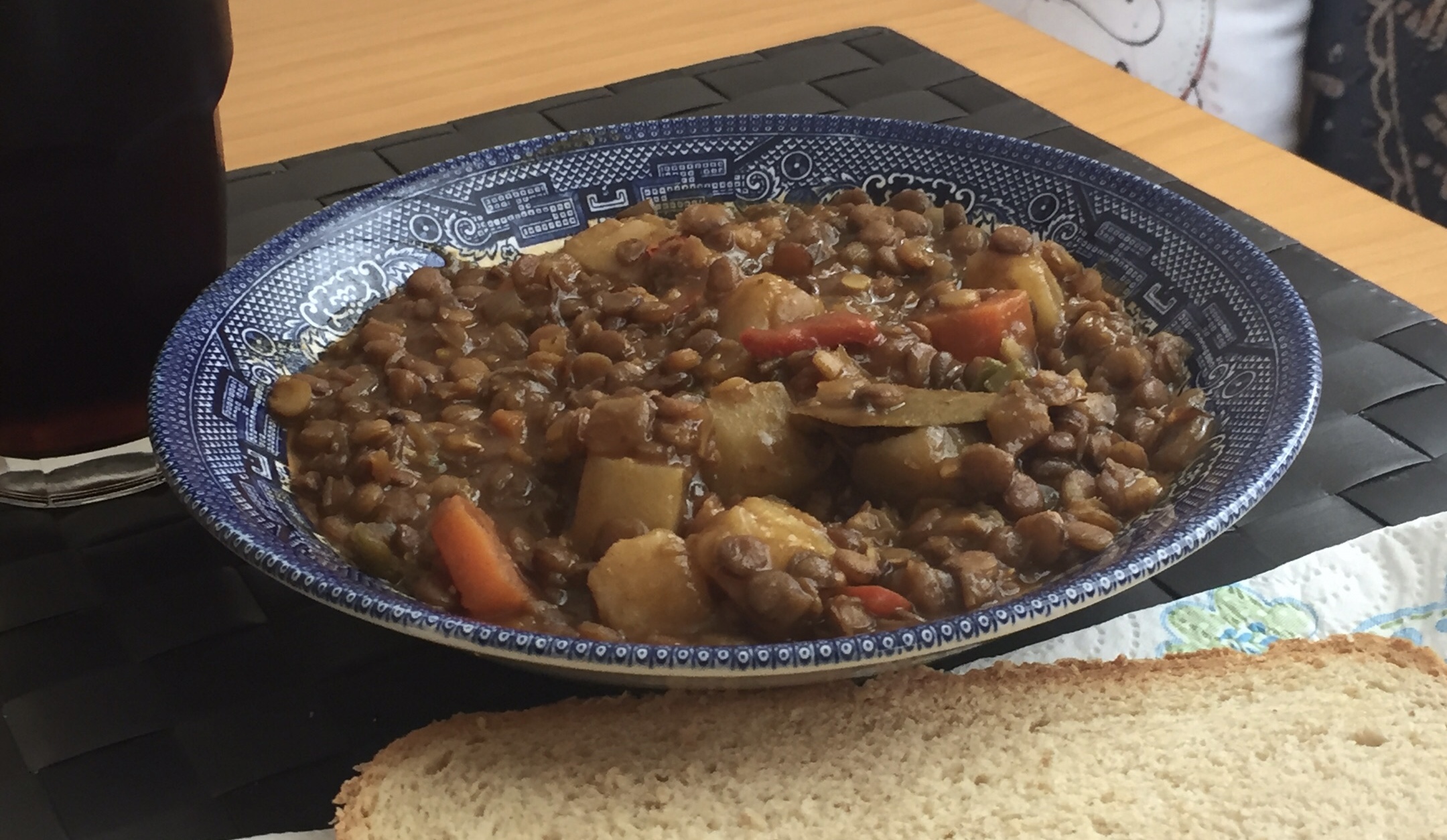 Ingredients
1 can chopped tomatoes or 3 big peeled and chopped tomatoes
1 medium sized Green Pepper deseeded, and chopped
1 white onion, peeled and chopped
4 cloves garlic, peeled and roughly chopped
Half packet store bought dried lentils - use the largest ones you can find as the stew needs to be boiled and the small ones tend to dissolve and become a mush.
150g pumpkin roughly chopped
2 medium sized potatoes peeled and roughly chopped
1 large carrot, peeled and chopped
2 vegetable stock cubes or 750 ml vegetable stock
1 or 2 bay leaves
2 tablespoons olive oil
1 tablespoon sweet Paprika
1 or 2 pieces Chorizo and blood pudding - these are optional and can be omitted altogether if you wish.
Instructions
1
Place the lentils in a saucepan, cover with hot water, and boil for 5 mins.
2
Drain the lentils, discard the water and place the lentils in a large saucepan. Add all the other ingredients, cover with the stock, and bring to the boil.
3
Once boiling lower the heat to medium low, and boil for 30-40 minutes. Check periodically to ensure that the stew is not running dry, and stir frequently to avoid charring at the bottom of the pan.
4
Once lentils and vegetable are tender, remove from heat, and serve.
5
Couldn't be simpler. Lentil stew Cosykitchencorner style. Mmm yums.