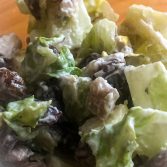 Waldorf Salad
This is one of those easy to prepare salads, that really don't need a lot of effort , but can still add a wow factor to your table.
This is not one of my Grandmother's recipes, but a firm favourite of my hubby, and although it is not a salad I often make, it goes down a hit with anyone who tries it, as well as looking regal on your table no matter the occasion.
I used to make this whenever we set out to spend the day at the beach, or up the rock with the kids – back in the days when they were small – It is an easy to pack salad, and comes together relatively quickly, so you can have it fresh when you decide to eat.
The taste of crispy apples combined with roasted walnuts , tender raisins and crunchy celery is a heavenly combination, which is not only refreshing  to your palate, but also succulently tasty 😋.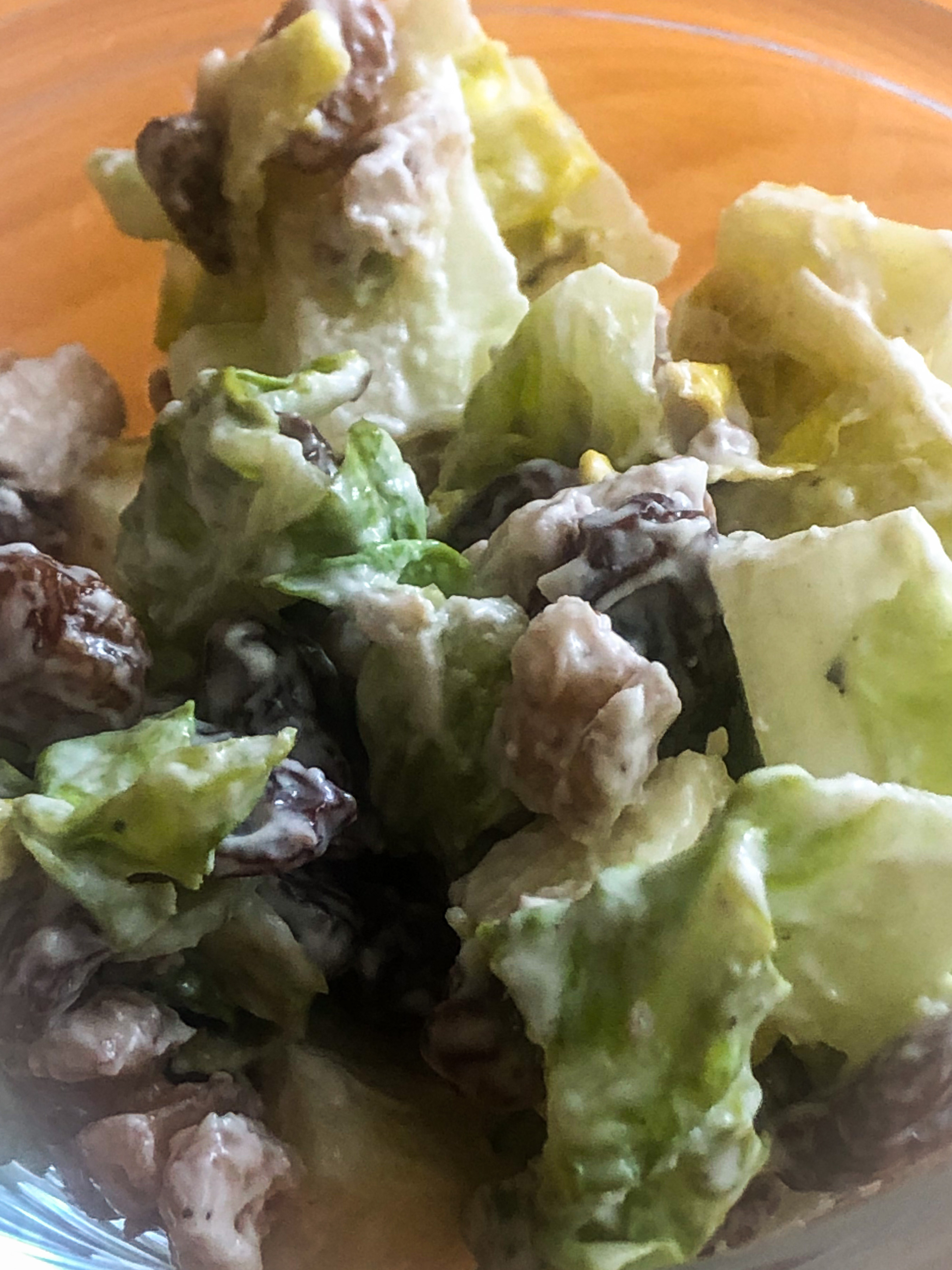 Ingredients
2 medium heads of lettuce
1 cup roughly chopped toasted walnuts
3 or 4 small stalks of celery, Peeled, cleaned and thinly sliced - if your celery is medium or large sized then only use one or two stalks.
1/2 cup raisins - or you can substitute with 1 cup of red seedless grapes, sliced in half
2 apples, peeled, cored and chopped. You can use any type of apple you prefer.
6 tablespoons of Mayonnaise (or plain yoghurt - or a mix of both if you prefer)
Juice of half a lemon
Salt and pepper
Instructions
1
Chop the apples and celery (and grapes if not using raisins) to bite sized pieces, and roughly chop the walnuts. Combine with the raisins (grapes) and set to one side.
2
In a medium sized bowl, mix the mayonnaise ( or yoghurt) lemon juice, salt and freshly ground pepper, and stir to combine them through.
3
Stir in the chopped ingredients and serve on a bed of lettuce. Refrigerate and serve cooled.
4
Couldn't be easier. You can also chop up the lettuce and mix with the other ingredients for a different presentation as I did below. Waldorf salad cosykitchencorner style. Enjoy.