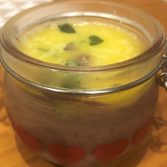 Chicken Liver Pate
I love Pate. It's so easy to prepare, and once you try this recipe I can assure you, you won't go back to the store bought version. A couple of minutes of prep, and then you sail along preparing this dish.
This recipe is old and although I can never remember my Grandmother making this, the ingredients were jotted down on her notebook, so I took a chance, looked up some other Pate recipes on line, and forged ahead with this. The results were outstanding.
Much thicker and denser than the store bought type, this Pate is delicious spread over toasted bread, crackers,  as a dip, or used in recipes where Pate is an ingredient – Beef Wellington? A restaurant quality dish if I may say so myself.
I'm looking forward to making more of this for the Christmas period ahead, and I think they would make an excellent addition to my Christmas Basket gifts.
I'm sure that should you try it too, you'll find that you'll hardly ever go back to the Store bought type, but will rather titillate your family and friend's palate with this wholesome home made version.
Enjoy.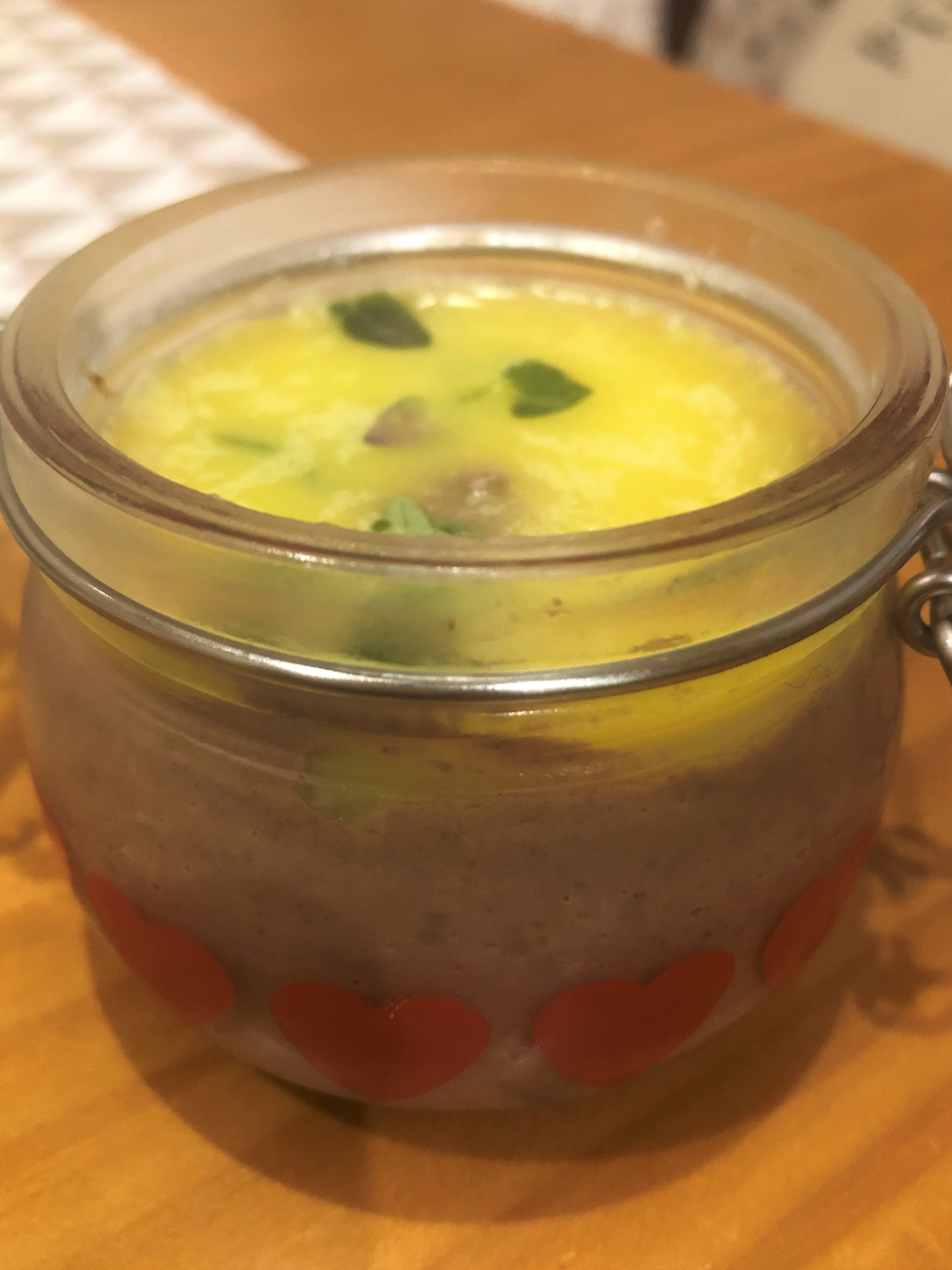 Ingredients
250g Chicken Livers
150g Butter
1 clove Garlic - chopped
2 small Shallots - if you don't have shallots use a small white onion or large(ish) spring onion - chopped
4 Sprigs fresh Thyme - Use fresh - rinsed and pat dried
50 ml - 1/4 cup Sherry. You can substitute with Brandy or Port.
Pinch of Nutmeg
Salt and Pepper
50g of butter and few thyme leaves for the topping.
Instructions
1
Clean the Chicken Livers by trimming any stringy sinew showing, rinsing them in water and gently patting them dry.
2
Melt 75g of the butter in a large solid based frying pan. Add the chopped garlic and shallot (onion) and saute till softened.
3
Add the Livers, Nutmeg and Thyme and gently cook for some 5 minutes - or until the livers have colour on the outside but are still pink in the centre. Then add the Sherry and cook for another minute or until the alcohol evaporates. Season to taste.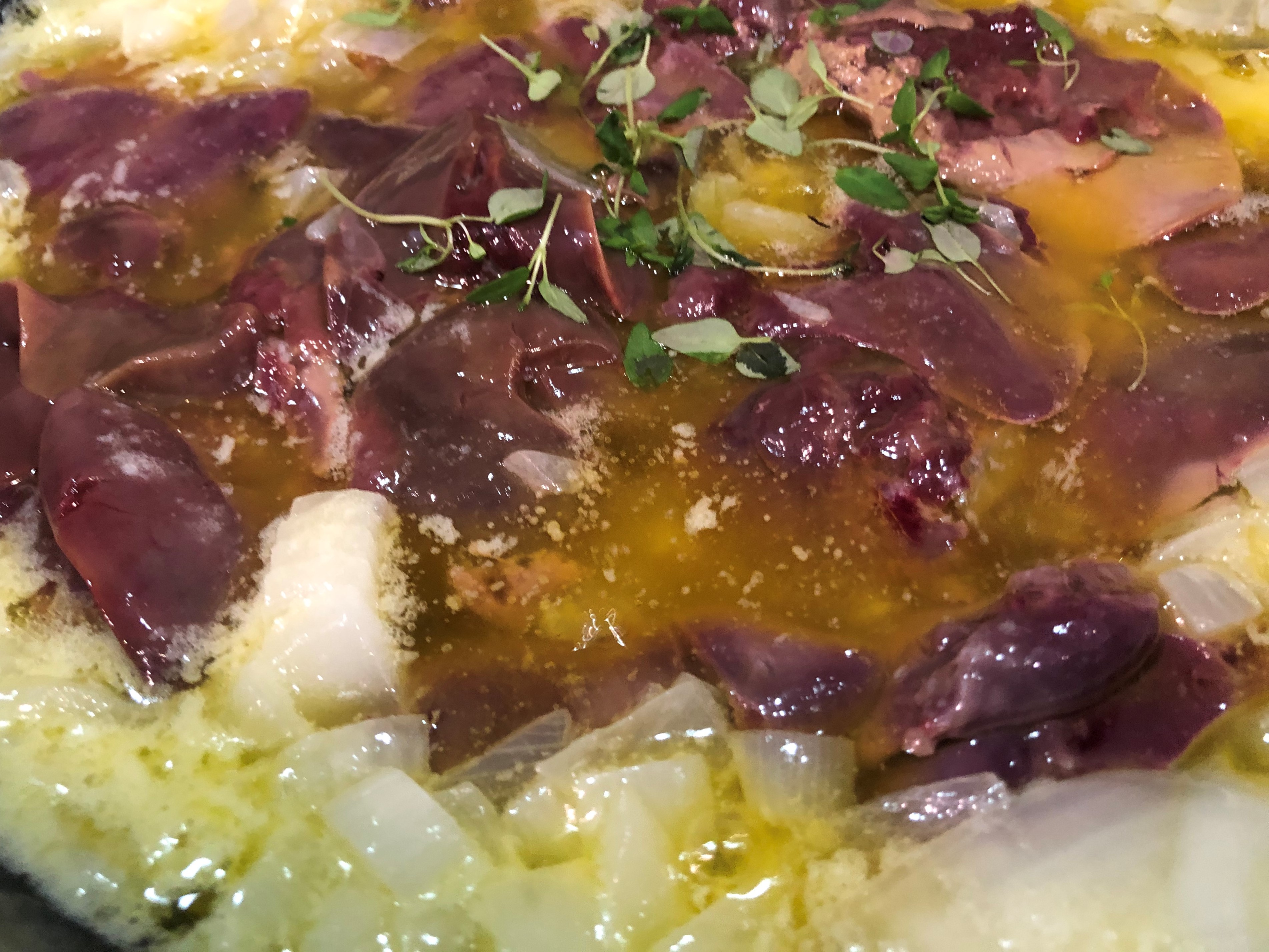 4
Remove from heat and allow to cool for some five minutes.
5
Add all the ingredients to a blender, and puree till soft. Then add in the remaining 75g of butter cubed, and continue to blitz until you have a homogeneous smooth paste.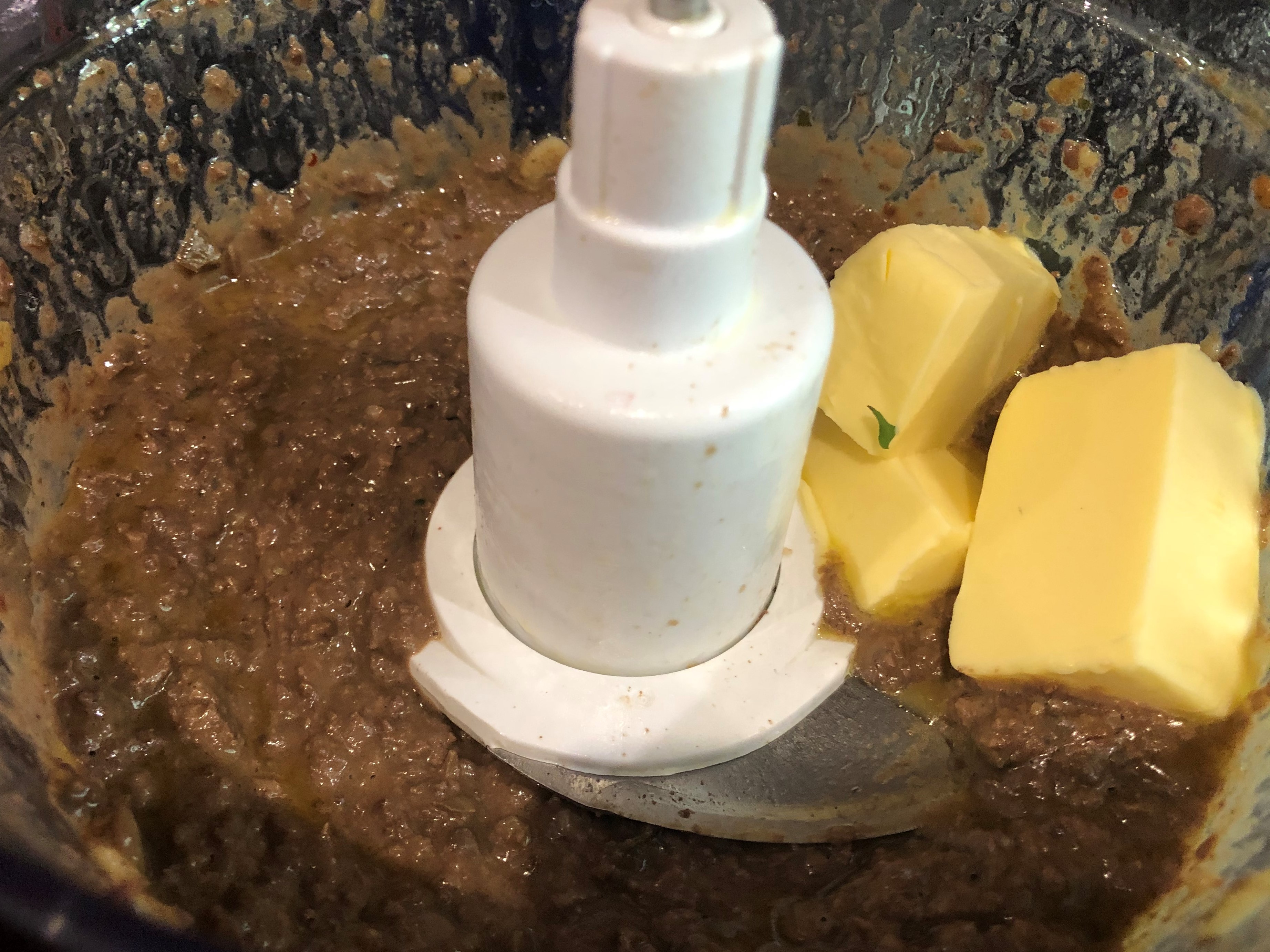 6
Melt the remaining 50g of butter, and bring to slight boil, until you can see the milk separate from the fat.
7
Spoon the Pate in the mould or Jar.
8
Spoon the clear clarified portion of the butter in a thin layer on top of the Pate, and sprinkle some thyme leaves to decorate. Refrigerate until set - minimum of 3 hours- or overnight.
9
Chicken Liver Pate CosyKitchenCorner style, ready to eat or gift to friends and family. Enjoy