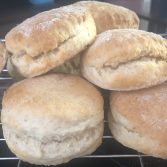 Lemonade Scones
By now, you probably know that I love the beach, Summer and everything that has to do with food!
There is no price tag on the simple things in life, and tea at the beach after a day of sunbathing and swimming, is – in my opinion –  A little bit of heaven on earth (exaggerated you say? Probably but it is what it is and it is one of my favourite pastimes).
And when you think afternoon tea, you think of Scones with Jam and Cream, although Cream at the beach is very tricky, so I would suggest you only go with the jam. This  three ingredient Scone recipe is a guaranteed success.
It's a bit of a cheat Recipe really, but its just as scrumptious as the original one plus you can whip a batch up in under 30 mins, which is a win win in my book any day. I've made these scones with both regular or light lemonade, and have really not noticed a difference either in texture or taste, so its up to you which version you use. You are going to smother it in Jam anyway.
I hope you try this out. I'm sure you're going to be very pleasantly surprised, and it will fast become one of your favourite recipes – especially to take to your beach tea time feast.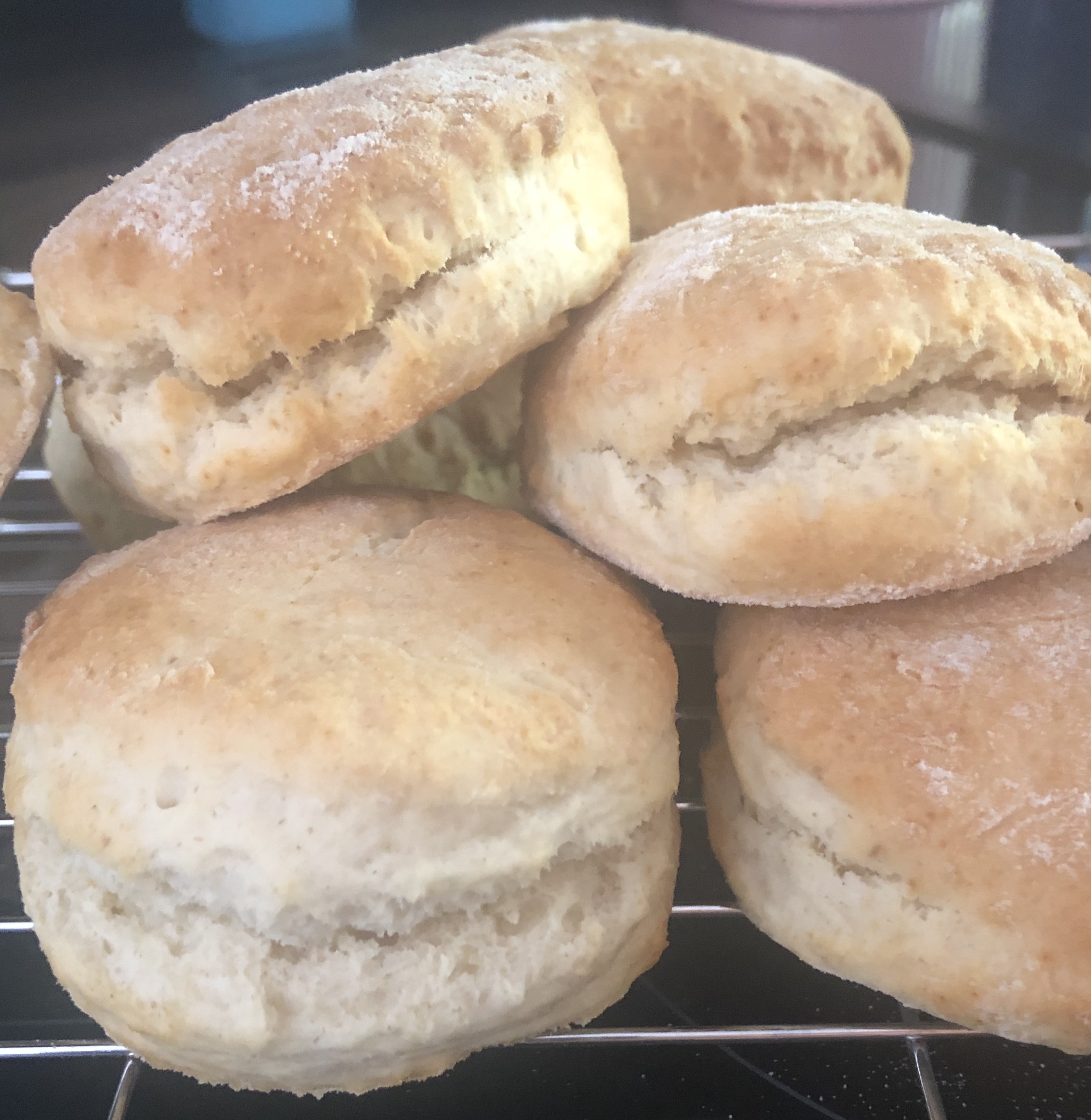 Ingredients
400g (14 ounces) Self Raising Flour
175ml (6 fluid ounces) Double or Whipping Cream
175ml (6 fluid ounces) fizzy Lemonade - you can use both regular of light versions whichever you prefer
Pinch of salt
Instructions
1
Pre heat your oven to 200 degrees C fan oven or 220 degrees if you are not using a fan oven.
2
In a large bowl, tip in your flour and salt and stir to mix evenly.
3
Make a well in the centre of the flour and add your cream and Lemonade. Mix with a wooden spoon to combine, finishing off with your hands. Knead for a couple of minutes.
4
Tip the dough onto your floured surface and press dough evenly with your hands to approximately a 2cm (3/4 inch) thickness. You can make your scones as thick as you like really.
5
Line a baking tray with parchment paper and leave to the side. With a round cutter dipped in a little flour. Press out your scone shapes. TIP: Do not twist the cutter, simply press it down and lift it up. It will help your scones divide naturally as the cook and will allow them to rise better.
6
Place your cut scones on your baking tray and place on the middle shelf of your pre heated oven. There is no need To egg wash or milk wash your scones, as the cream in the recipe will develop a nice golden colour when cooked. Bake for 15 - 20 minutes.
7
Once done, transfer to a cooling rack, and allow to cool. These are pretty warm or cold.
8
Simply perfect afternoon tea scones at Cosykitchencorner.