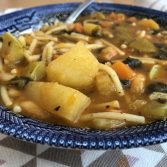 Minestrone Soup
This was my Grandmother's version of that great classic Italian Vegetable and Bean soup.
Just the smell of this soup invokes memories of family reunions, laughter and childhood conspiracies, and I'm immediately transported to my grandmother's old patio, where we had this massive round table around which our family and friends dined.
This was probably the second most common soup my grandmother made – chicken soup (also on the website) probably being her most go to recipe – my grandfather would grate mounds of cheese onto his and our soup plates, and after grace, the only sounds coming from that patio table would be noisy slurping of children trying to gulp down as much of this tasty concoction as we could.
This soup is perfect for a cold Autumn or Winter dinner, as it is full of wholesome ingredients to fill you up, its best served hot to warm you up, and is filled with the goodness only  a home cooked  meal can provide.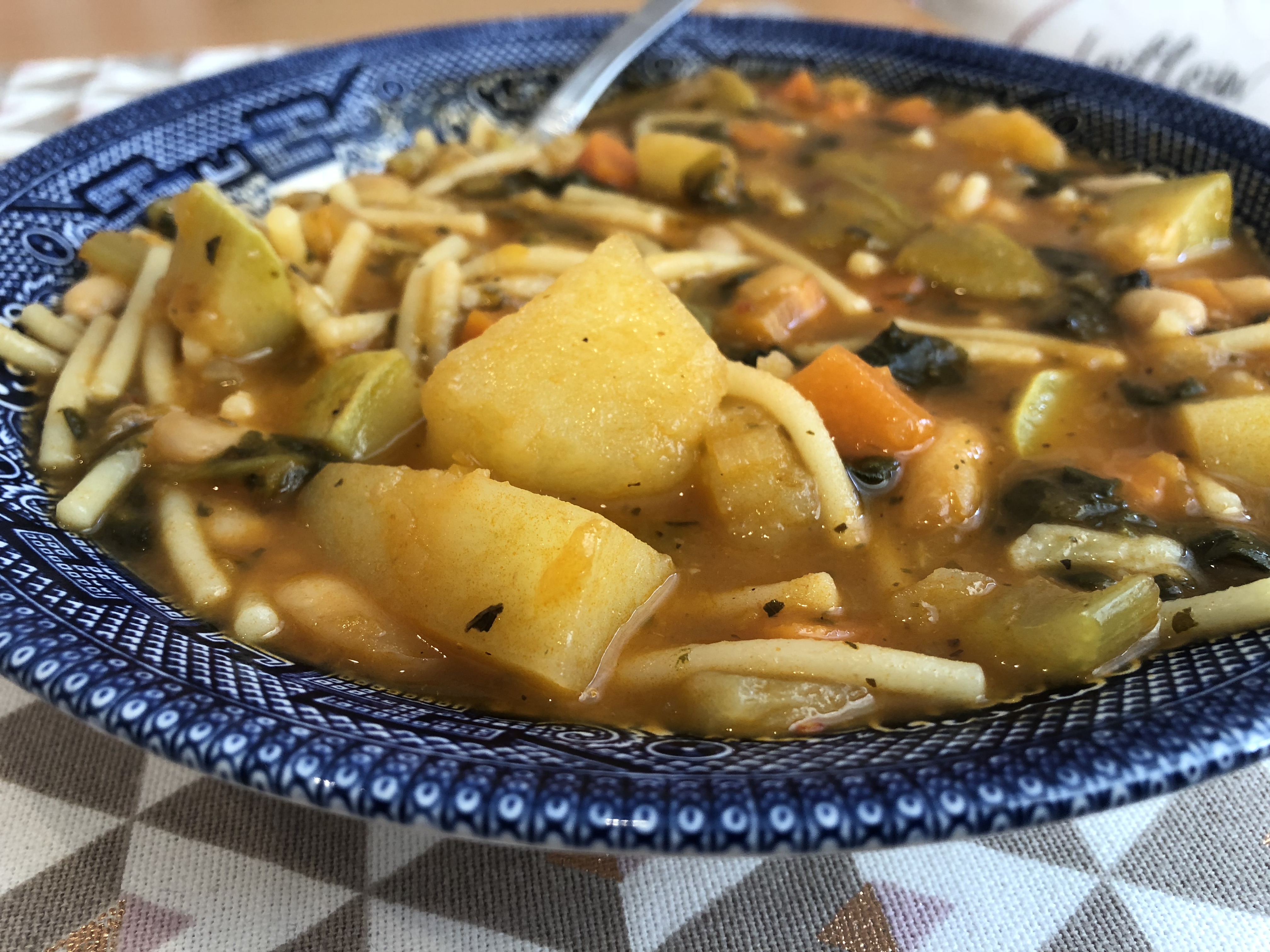 Ingredients
1 large carrot - roughly chopped
2 ribs of Celery - threads removed
1 medium Onion - skinned and chopped into quarters
1 litre vegetable stock - you can use chicken stock too
1 large jar of Passata Tomato sauce
1 large Courgette - the light coloured ones
2 medium Potatoes cut into large chunks
1 large piece of pumpkin - peeled
1 can Cannellini Beans or White Kidney Beans - the traditional recipe calls for Red Kidney Beans, but I find the flavour too strong in this soup
2 cups flat green beans trimmed and cut into 1/2 " pieces - you can substitute these with the frozen version.
1 cup - 10 oz - small pasta such as ditalini - or you can use spaghetti cut into 1" pieces
2 cups Baby Spinach Leaves
Fresh basil leaves around a hand full
2 teaspoons Italian Seasoning - you can but these at the local supermarket
Olive Oil
Salt and Pepper
Grated cheese to top - parmigiano works best
Instructions
1
Chop the onion,celery and carrot into even sized pieces. I would say about a 1/4" thick. You can pulse these in a food processor if you want, but I find the whole ritual of peeling and chopping very soothing.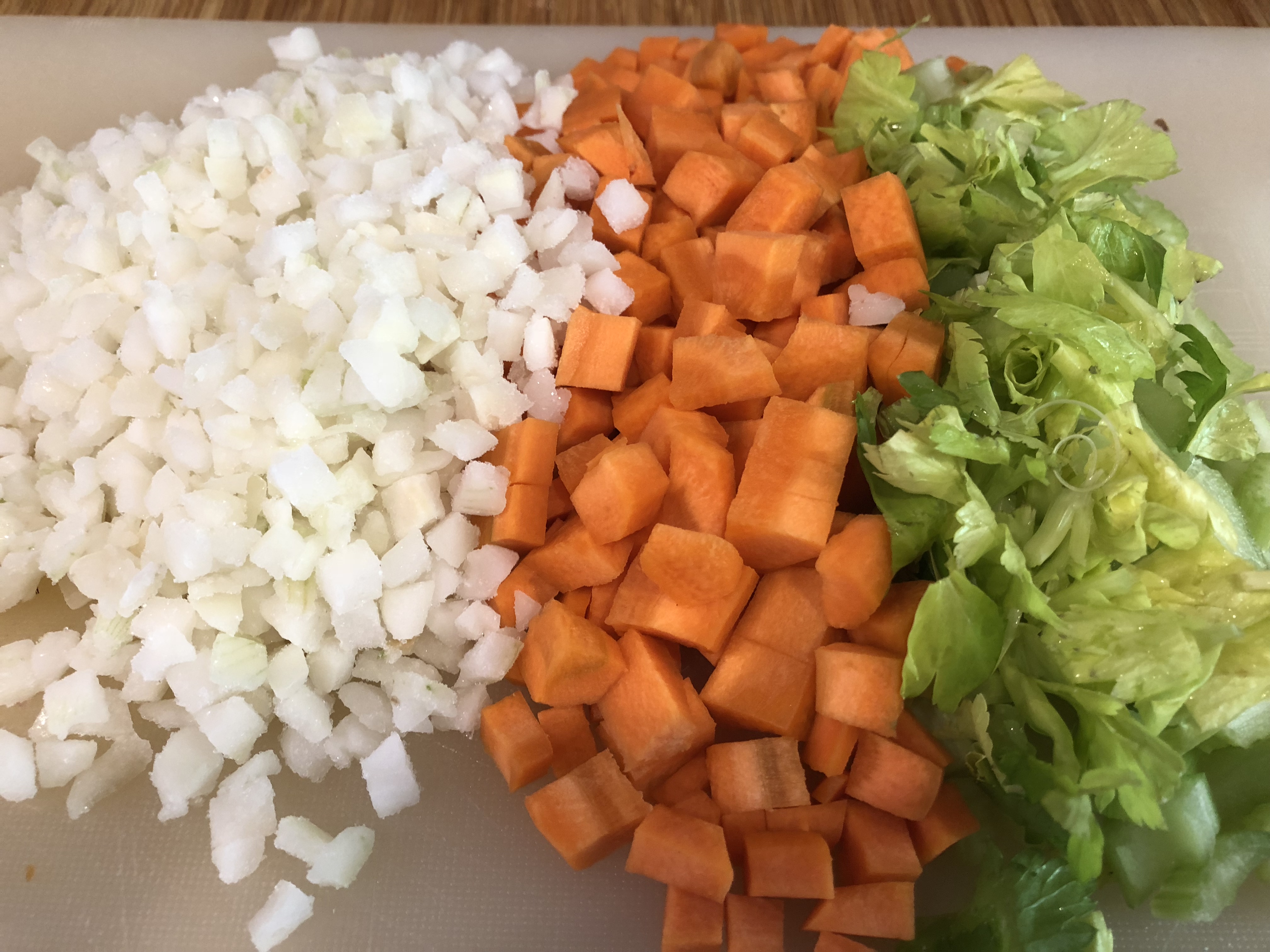 2
Chop the potatoes, pumpkin and courgettes in 1" pieces - you want these to retain as much of their size during cooking as possible.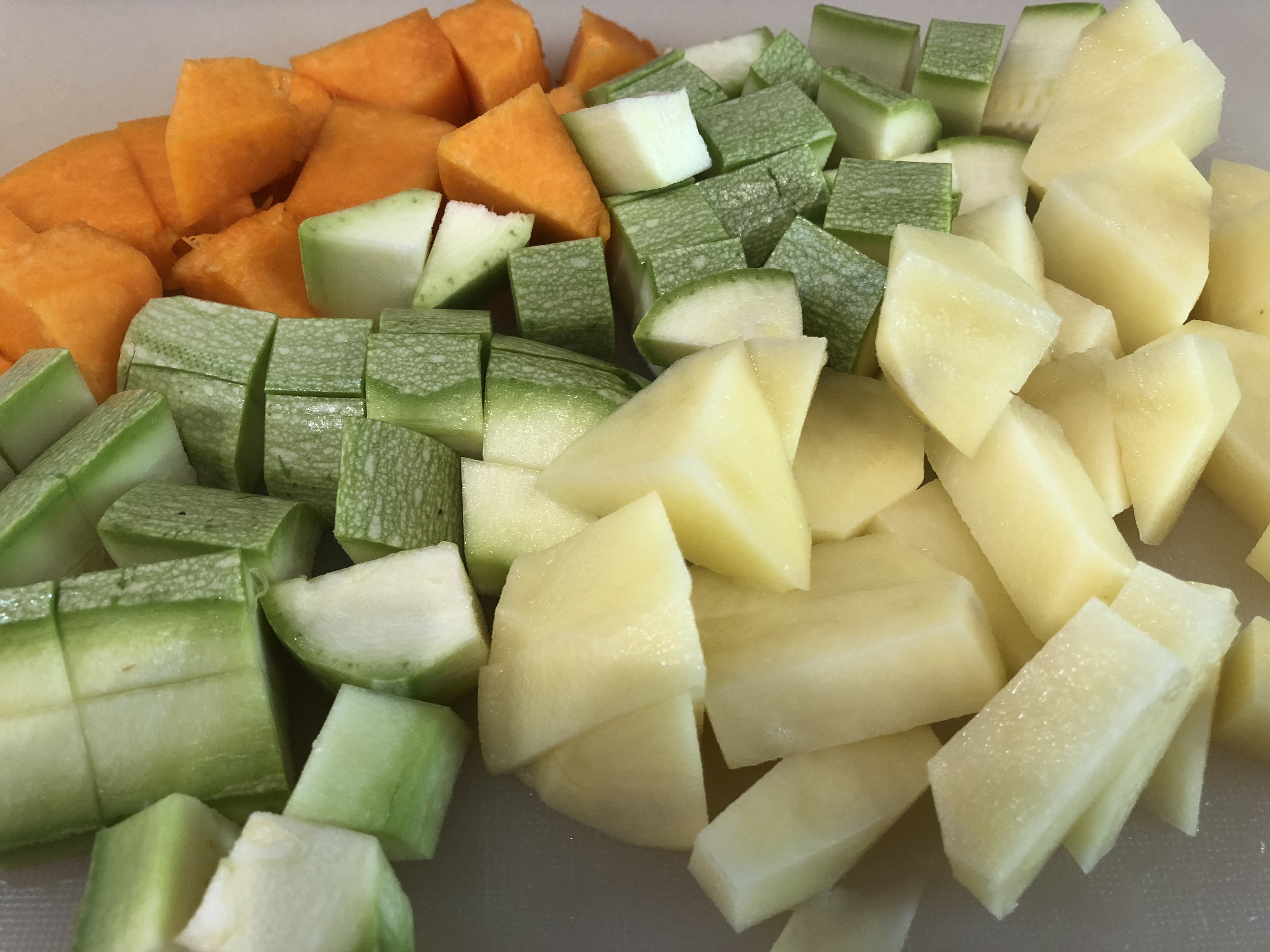 3
Heat the Oil in a large pan, and when hot, add the Onion, Carrot and Celery. Allow to cook for some 5 - 7 mins or until the veg take on a bit of colour
4
Add the stock, beans, potatoes, Passata sauce and the Italian herbs and cook for a further 5 mins
5
Then add the courgette, pumpkin and pasta and cook until the potatoes and pasta are done. around another 10- 15 mins
6
Add the basil and spinach and stir until the leaves have wilted. Add salt and Pepper to taste
7
Ladle the hot soup onto your plate, and top with grated cheese. Hmm yummy . Enjoy