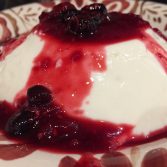 Yoghurt and Honey Panna Cotta
This is a new addition to my recipe collection, and is not at all based on any recipe my Grandmother made.
At least I can't remember her making this ever, and I've not found ingredients for this in her notebooks.
What I love the most about this recipe is the simplicity of elaboration. Mostly no time is needed in the preparation, and the dessert can be refrigerated overnight in order to ensure it is set properly. This is a great make ahead dessert.
The delicate flavours of the Honey and Yogurt complement most any topping you wish to serve alongside this, and its still robust enough to serve on its own.
I hope you give this recipe a try, as I'm sure it will become a favourite of yours and is most definetley a crowd pleaser.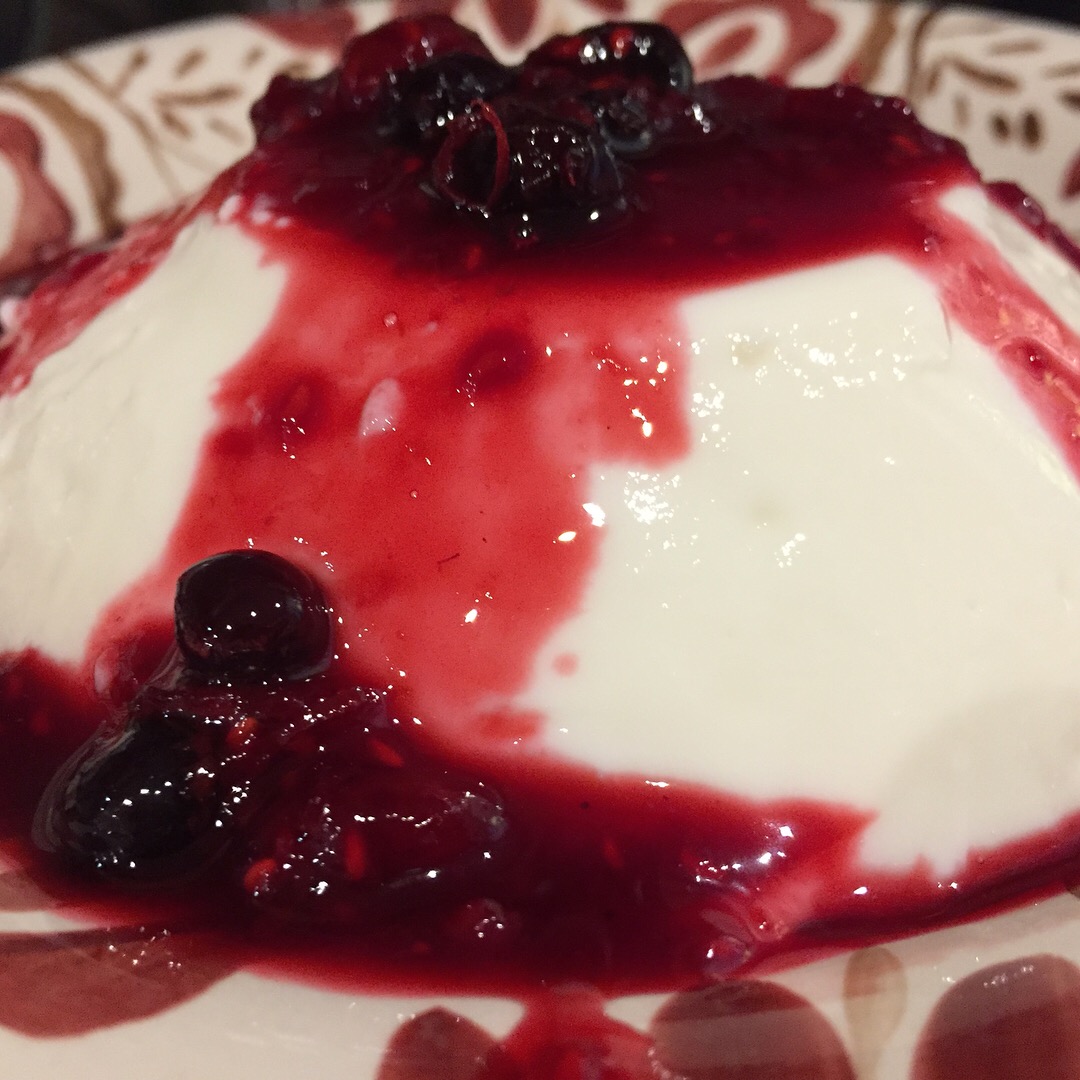 Ingredients
2 Cups milk - semi skimmed or full fat
2 teaspoons unflavoured gelatin powder - around 7-8 grams
1/4 cup sugar - around 50 grams
2 tablespoons of clear honey
2 cups Greek yoghurt - you can use any yoghurt really but I like unflavoured Greek yoghurt the best.
1 teaspoon Vanilla Extract (optional)
Instructions
1
Stir the Gelatin into 1 cup of milk and leave to rest for 5 mins.
2
Heat the remaining milk, sugar and honey to simmering point. Remove from heat.
3
Stir in the Gelatine milk mix, and slowly whisk in the yogurht and vanilla extract.
4
Pour into the serving dish (or dishes) and allow to set in the refrigerator for a minimum of 6 hours - overnight preferably.
5
To serve simply turn out the Panna Cotta onto a serving platter, and top with either fresh fruit, cream or sauce of your liking. Enjoy!!
6
Delicious Panna Cotta the CosyKitcherCorner taste of home.