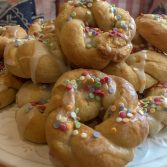 Lely's Easter Biscuits
I think that one of the things we most like as kids is eating biscuits and dunking them in milk. I remember eating biscuits nearly every day, more so in the summer months when we habitually had tea on the beach.
Nothing beats the taste of tea at the beach , actually there really is nothing better than tea at the beach, especially when you come out (or were forced out as in my case) of the water, shivering cold – yet still arguing that you were not cold, and no!! You had no idea why you were shivering!! And sitting down to home made biscuits and a cup of warm tea. Pure and utter bliss.
My Grandmother had a plethora of biscuit recipes, but these scrumptious biscuits were an Easter Treat, and since Easter is usually accompanied by warm weather here in sunny Gibraltar, it also meant warm afternoons basking in the sun, and Tea at the beach.
I'm  sure your kids (if you have any) or Grandkids will love helping you make these biscuits. They have a round braid like appearance which is really easy to do, plus the final icing and sprinkles (hundred and thousands as we know them locally) will ensure any child  will want to get their hand dirty helping you make these.
They are soft biscuits with a perfect texture for dunking into warm milk or tea. However you decide to eat them, I'm sure you will enjoy them and will make your own memories just as much as I've made mine.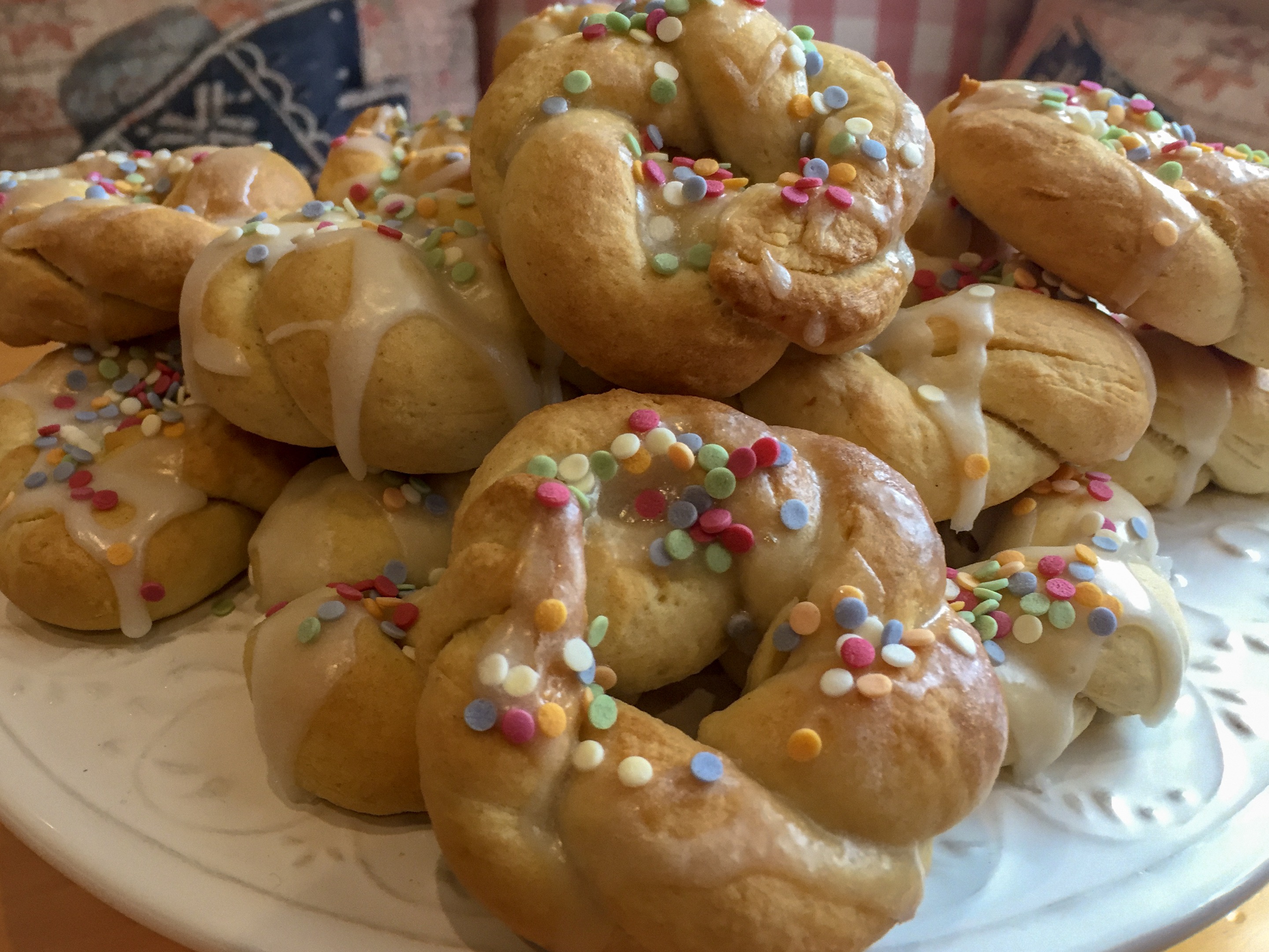 Ingredients
4 ounces lard - you can use shortening or Crisco instead
4 ounces Butter - unsalted
2 pounds 4 ounces Self Raising Flour
4 ounces sugar
6 Eggs
2 teaspoons Baking Powder
1/2 teaspoon salt
1 teaspoon orange extract (optional by recommended)
Zest of 1 Orange
Juice of half an Orange
1/4 cup (2 fluid ounces) milk
FOR THE GLAZE 4-6 ounces Icing sugar 2 tablespoons Orange Juice Hundreds and Thousands (sprinkles)
Instructions
1
Pre heat your oven to 180 degrees C (fan oven)
2
Cream lard, butter and sugar (until you cannot feel the sugar in the mix) then add egg, orange zest, juice, extract and mix well
3
Add in the flour, salt and baking powder, and mix to incorporate. Then add in a little milk to help you form the dough. Knead dough on a floured surface to smooth, then cover with cling film and rest for 15 minutes in the fridge.
4
Take a ball size of the dough and roll out into a long "sausage" about 10 inches in length.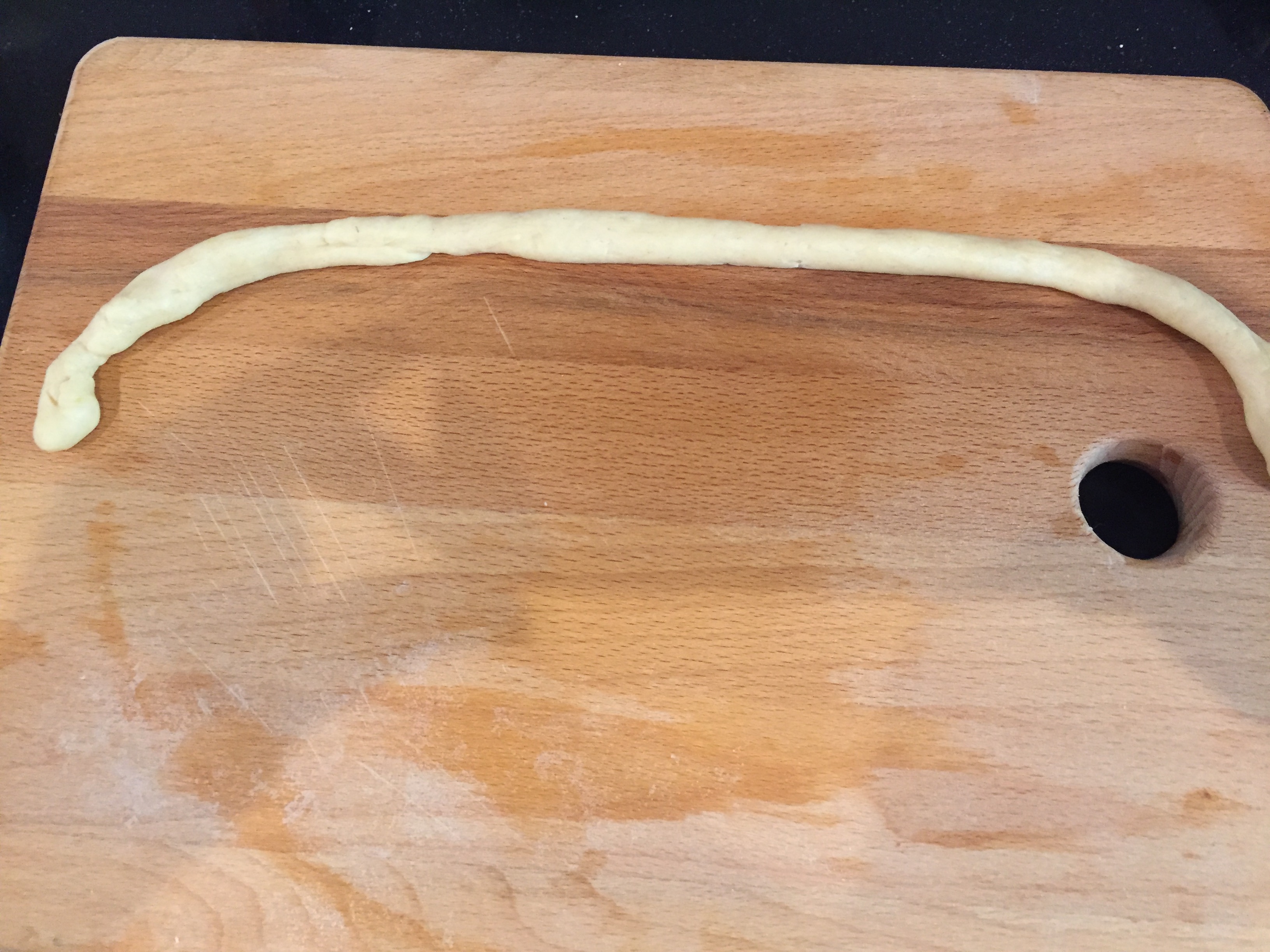 5
Then fold in half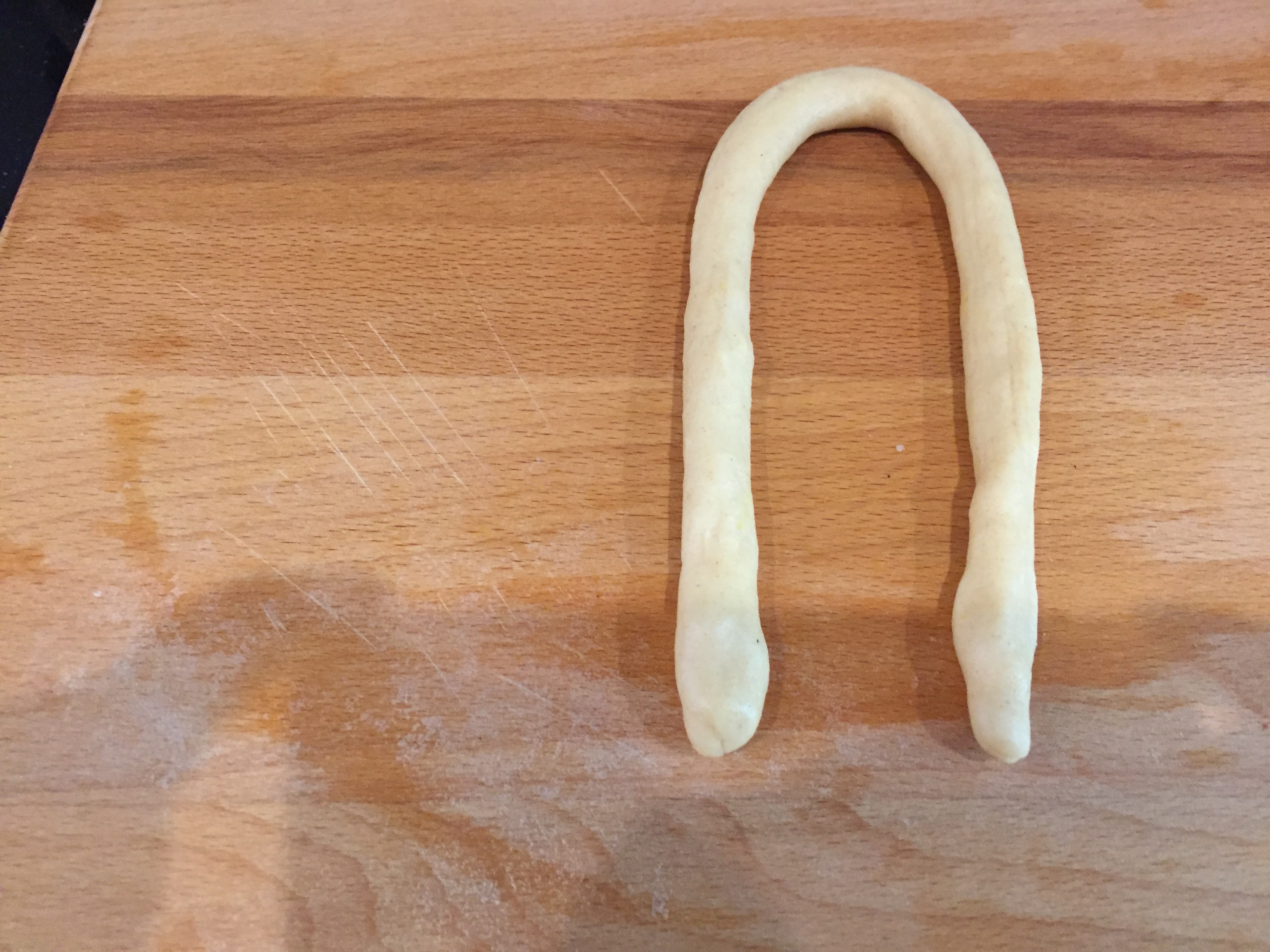 6
Twist each strand over the other to form a type of braid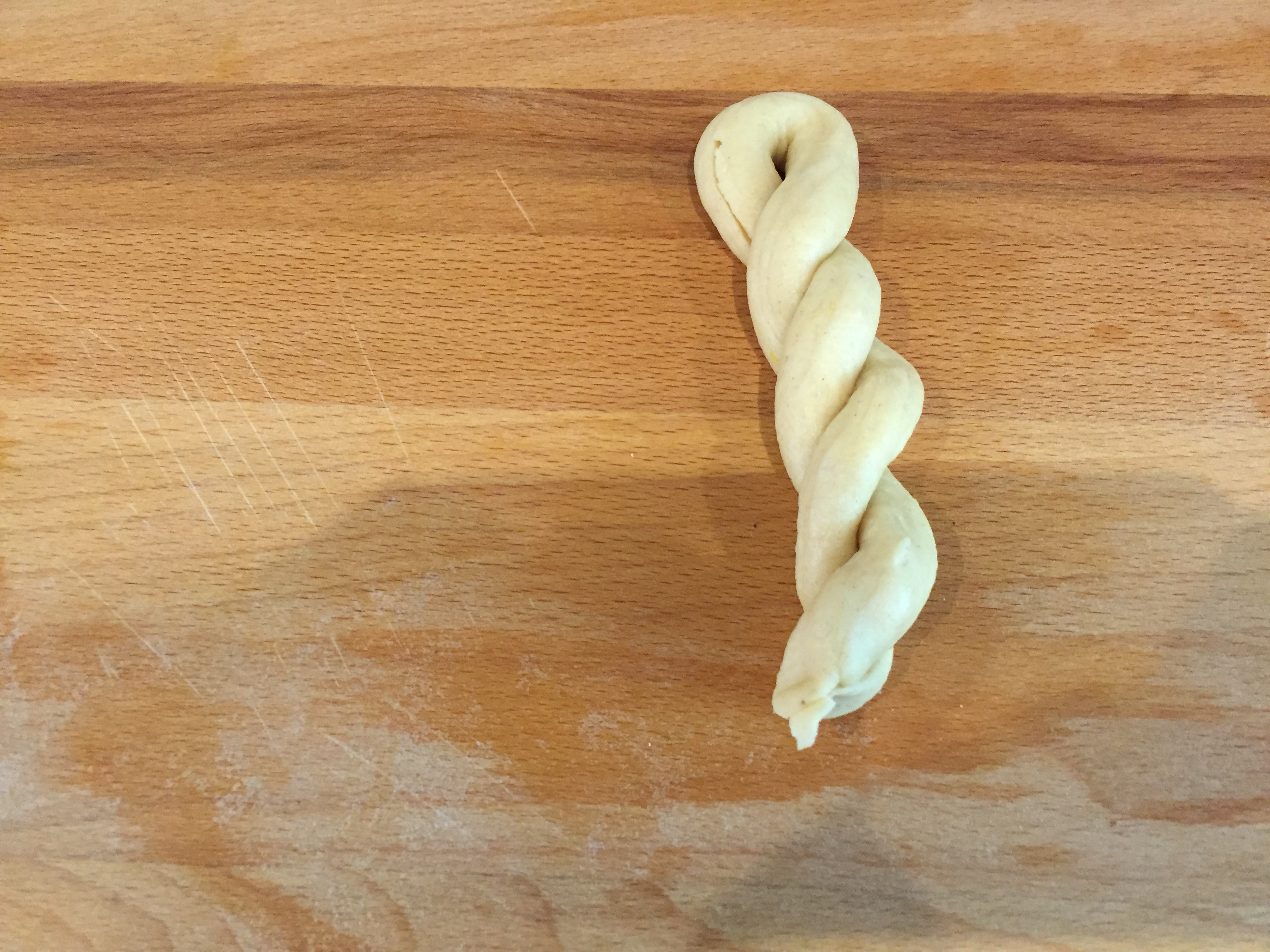 7
Then bring both ends together to form a circular braid.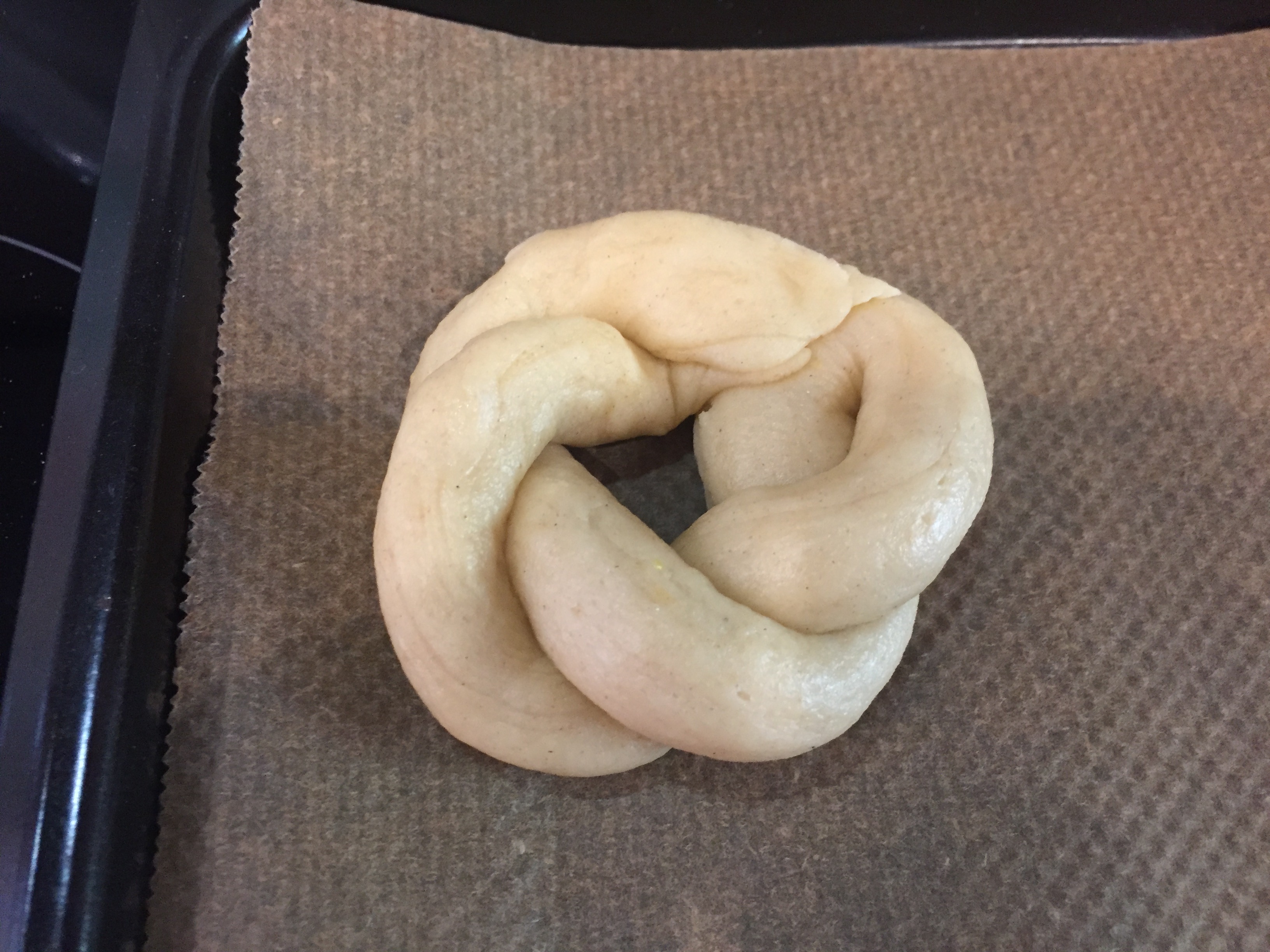 8
Do this until all the dough has been used up. Then place on a baking sheet and cook for around 20 mins or until golden brown. Remove from tray and allow to cool on a baking rack.
9
To make the Glaze, Mix the Icing Sugar with the Juice and combine.
10
Then drizzle over the cooled biscuits and decorate by sprinkling on hundreds and thousands.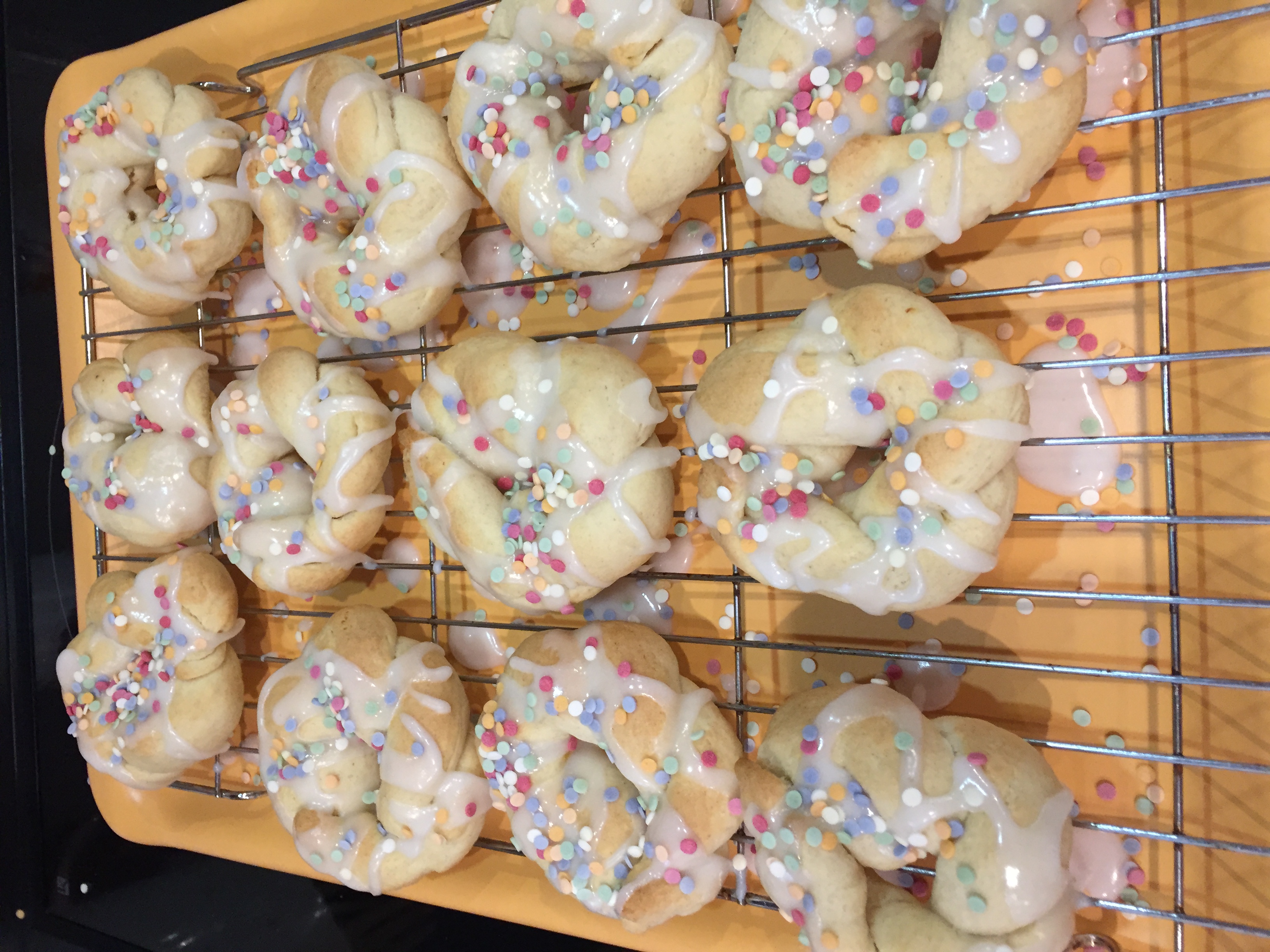 11
Tip: you can half this recipe to make less biscuits.
12
Scrumptious Easter biscuits the cosykitchencorner way. Enjoy